FinTech's Have a Huge Opportunity to Work with Real Estate Companies Globally: Dharmesh Mistry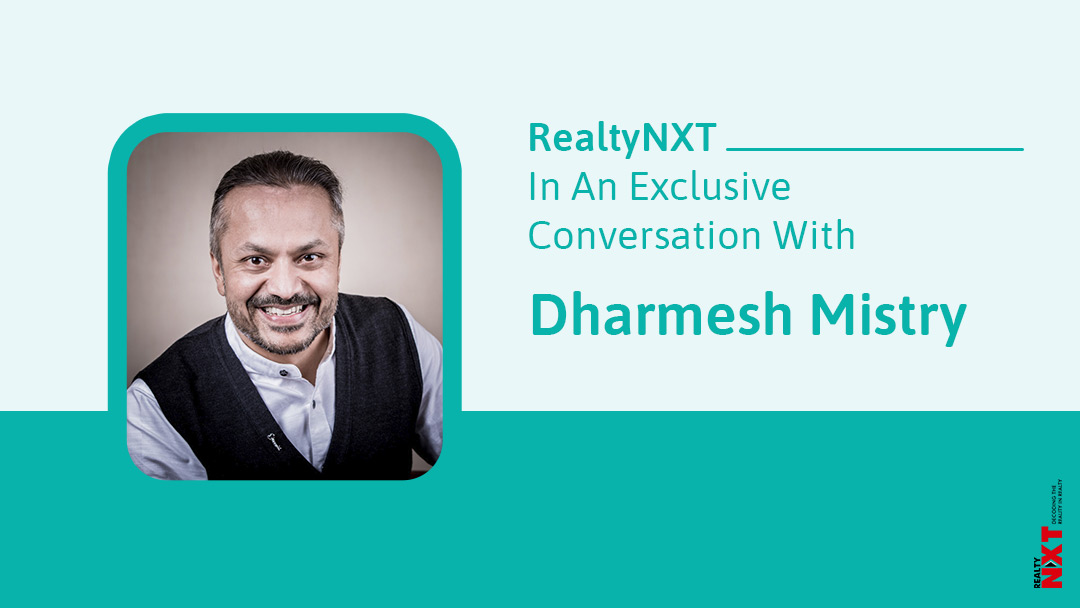 1. In the near future, which fintech solutions and services will help disrupt the real estate industry across the globe? 
Fintechs have a huge opportunity to work with real estate companies globally providing quite a wide variety of benefits and options. For me, open banking presents the largest opportunity. Essentially fintechs can help real estate companies to access customers' banking data, of course with their permission. Using this data, some fintechs are already providing solutions to create credit history for renters so they can one day get a mortgage to buy their own place. They do this by essentially scoring the timeliness of rent and bill payments (www.creditladder.co.uk). Another key pain for renters are deposits. Renters have to wait for deposits to be released by the previous landlord, whilst their next landlord requires a deposit and a month's rent upfront. This means that 3 months of money is tied up! Many renters simply do not have these kinds of savings. However companies like www.zerodeposit.com and www.flatfair.co.uk provide solutions to this specific problem. Effectively the tenant pays for insurance to cover any claims the landlord may have up to the value of the deposit. For landlords, fintechs like www.hammock.co.uk help landlords manage their finances better. They provide an account which separates income from outgoings, and outgoings can be categorised further between maintenance and capital expenditure. Armed with this information they can also help landlords complete their tax returns. Their service also proactively reminds landlords if rent is paid late.
Most people can't afford to invest in property, and if they can, they run the risk of concentrating all their capital in a single investment.  Fintechs like www.brickx.co and www.fraction.io allow anyone to invest in property by allowing you to buy a fraction of the property. This not only means you can invest small amounts, it also means you can spread your risk across many properties. These are just a few examples, I believe we have many more to come.
2. Between being digitised and going digital, there's a journey which might just disrupt the existing set up of these companies. Based on your experience, what are the do's and don'ts that companies have to take care of during this transition? 
Great question! I often get asked what's the best way to transform. There are 3 ways in my view:
1) Create a speedboat: Effectively create a separate new organisation, new brand, people and proposition. This may compete with your existing organisation, but it will also allow your existing organisation to continue and not suffer if the venture does not succeed. 
2) Transform the organisation: This is a harder approach as it requires the implementation of new ways of working, skills/tools/technologies and the migration of customers. This approach takes longer and requires strong leadership to ensure all staff are onboard. 
3) Embrace digitisation: If appropriate, you can look to digitise parts of the organisation gradually. Depending on the business this could be done in a variety of ways.  One can do it through the customer segment, product line or geography. How you choose between these options very much depends on a review of the existing company's capability to change.
Three keys things NOT to do: 
Don't delegate this: this had to be led from the top
Don't start with a clear destination: This sounds obvious but so many digital transformations end up being a series of projects like implementing devops, agile, design thinking, as Stephen Covey says "begin with the end in mind".
Don't copy: No organisation would claim to have done this, but many see their end state looking something like one of the new competitors.
Three things To Do: 
1) Focus on People/Culture: For me this is more important than technology. Great things happen with great people. A poor culture is one of the top reasons a digital transformation fails. 
2) Challenge the current business model: If you don't, somebody else will and this is the biggest external threat. 
3) Get the right tech: Few companies have the resources to really be a tech company. Instead, they at  best select and stitch together technology from leading tech companies. However, everyone from the CEO down must be educated to a basic level in technology. It is the combination of real business understanding and technology that brings true transformation.
Finally I'd say that only "digitising" your organisation is not going to save your business. If a competitor is successful at creating a truly digital offering, it changes their business model. Platform businesses are one such example.
3. Could you elaborate on blockchain's potential in real estate?
The use of the blockchain in real estate has many opportunities. For example, every country is dominated by 2 or 3 large portals for property sales/lettings. These portals hold estate agents to ransom for access to their customer base. However, using blockchain, www.openbrix.co.uk created a decentralised network to buy/sell property with node's managing the blockchain owned by estate agents. This creates a level playing field and no single owner that can dictate terms. Another example would be solidblock.co, who use blockchain to tokenise a property effectively facilitating both fractional ownership and allowing these tokens to be traded on crypto exchanges or alternative trading systems (ATS). In both these examples, blockchain is used as the solution to provide immutable ownership of a property.  
4. What are your views on changing business models in real estate?
We have already seen the buy/sell model change from local agents to Internet portals. The buy/sell model has also changed with the advent of iBuyers taking out the risk of property chains breaking down. Beyond iBuyers, we are now starting to see fractional ownership of property becoming a reality. So there isn't a single change, but a constant evolution of change. One of the most exciting models we have yet to see more of is the platform business model that has been key behind giants like Facebook, Airbnb, Apple, and Uber. This presents a threat to existing portals and possibly even to estate agents who are effectively today's middlemen in property transactions.
The property market is highly fragmented. We are already starting to see digital players bundling up 3rd  party offerings to create a single integrated offering for the entire customer's journey. For example www.yourkeys.co.uk for house transactions, or www.howsey.co.uk for landlords/renters. The new winners will focus on specific customer segments providing end-to-end frictionless journeys facilitated by an ecosystem of providers and many of these will embed banking into their offering, this is what I call experience driven banking.
5. How was your experience at Unissu Connect and how do you think it contributes to the future?
Unissu Connect was a truly unique experience. For me, it's far easier to present to an audience of thousands than a lone camera that has no emotion. Normally, I feed off the energy and response within the audience but that was not possible in this way. However, it did mean a harder focus on what we were presenting and really making sure we knew our content. I was a little nervous but really enjoyed the experience. The onsite team made us very comfortable and were super efficient. Who knew this would be the format that other conferences would have to follow during the pandemic? It has led the way for everyone in this new world.
ALSO READ: Switch Automation helps property owners and facility managers reduce operating costs: Deb Noller