'Augmented Reality Is Still Mostly Seen As A Means To Serve Up Data Or Information', Jordan Kostelac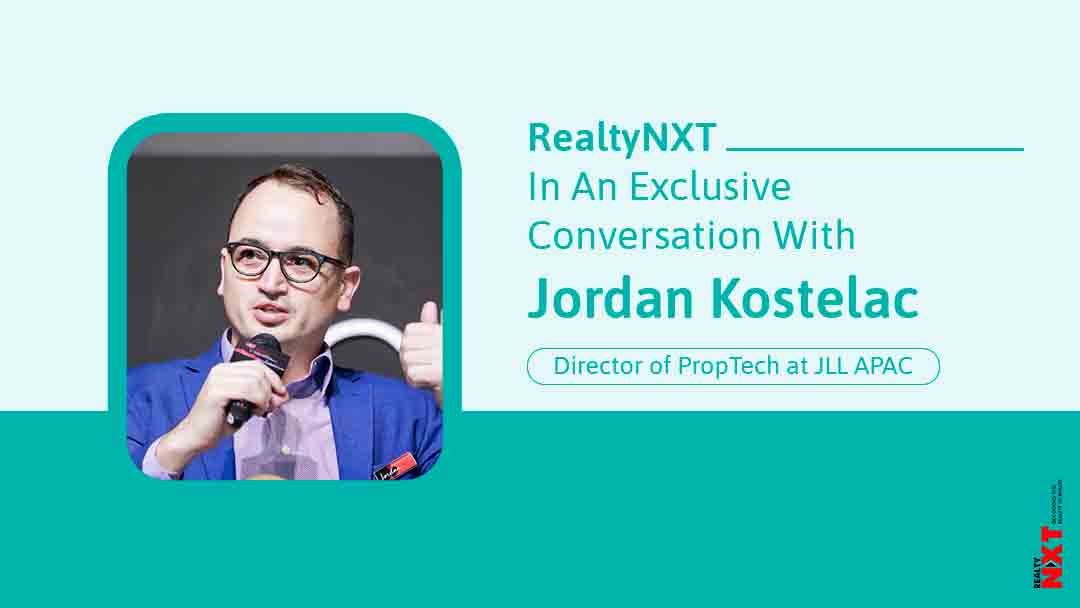 The questions are based on the recent Unissu Connect video where Jordan spoke about,'The Future is so Bright, We've Gotta Wear (Smart) Shades'.
Under this topic, he spoke about extended reality applications such as Virtual and Augmented Reality that have largely been viewed as novelties for entertainment or advertisement. As we transition to a new decade these types of platforms will form the new interface for our world, forever changing how we gather and consume information. This discussion explores the impact of this ready-to-explode technology on the property sector. To watch his video: https://realtynxt.com. Read on for excerpts from the conversation.
1. What scientific method are you using at JLL to devise what's coming next in Proptech?
What I meant there is that much of the current state of PropTech is made up of solutions to problems that are not fully understood or only serve a narrow constituency. Because of the vast portfolio under JLL's care, we are uniquely positioned to test new technologies in real-world conditions. Our "test environments" are operating spaces. So when we have a hypothesis, we can test it in different conditions and have a much better understanding of how that solution could best be used or in many cases why it would not be used, and make the right adjustments.
2. In your connect video, you have talked about a dark side about Proptech as well. Could you throw some light on the darker side that is emerging along with it?
I didn't mean to imply that there is a dark side, what I meant is that the promises of many technologies are made with the assumption of ideal conditions. The real world never operates in ideal conditions. A great example relevant to the current outbreak is contactless interfacing. In the building I work in, the turnstiles use contactless key card entry to get into the building. Even though the technology works by proximity (i.e. contactless entry) an overwhelming majority of people still slap their cards against the reader so instead of a contactless interface, an inadvertent concentration of contact is created and in turn, the risk factor of exposure is increased.
3. With regards to Augmented Reality, could you give a few insights to young startups where do they start from? And what applications it can help a firm like JLL to do better?
Augmented Reality is still mostly seen as a means to serve up data or information. What has been largely overlooked so far is how layers of augmentation can be used as a means to gather information. This is another example of how we as an industry need to acknowledge that conditions are not right for all technology. Technologies like Blockchain and AI are only as good as the data they hold (or analyze) so before we decide they are going to make everything we do better and fast, we need to gather relevant and well-structured data.
4. How was your experience at UNISSU Connect and how do you think it contributes to the future?
Unissu Connect was a fantastic step in the right direction. It is refreshing to have been a part of an industry event in which the focus of Innovation was not presented in the same tired format. As someone who is constantly wanting to learn new things, I have really enjoyed watching many of the Connect videos.
ALSO READ: 'India Has Great Scope For Automation', San Banerjee, Co-Founder & CEO, ADDA