RBI's Repo Rate Cut, Loan Moratorium Extension Will Infuse Liquidity In Realty Sector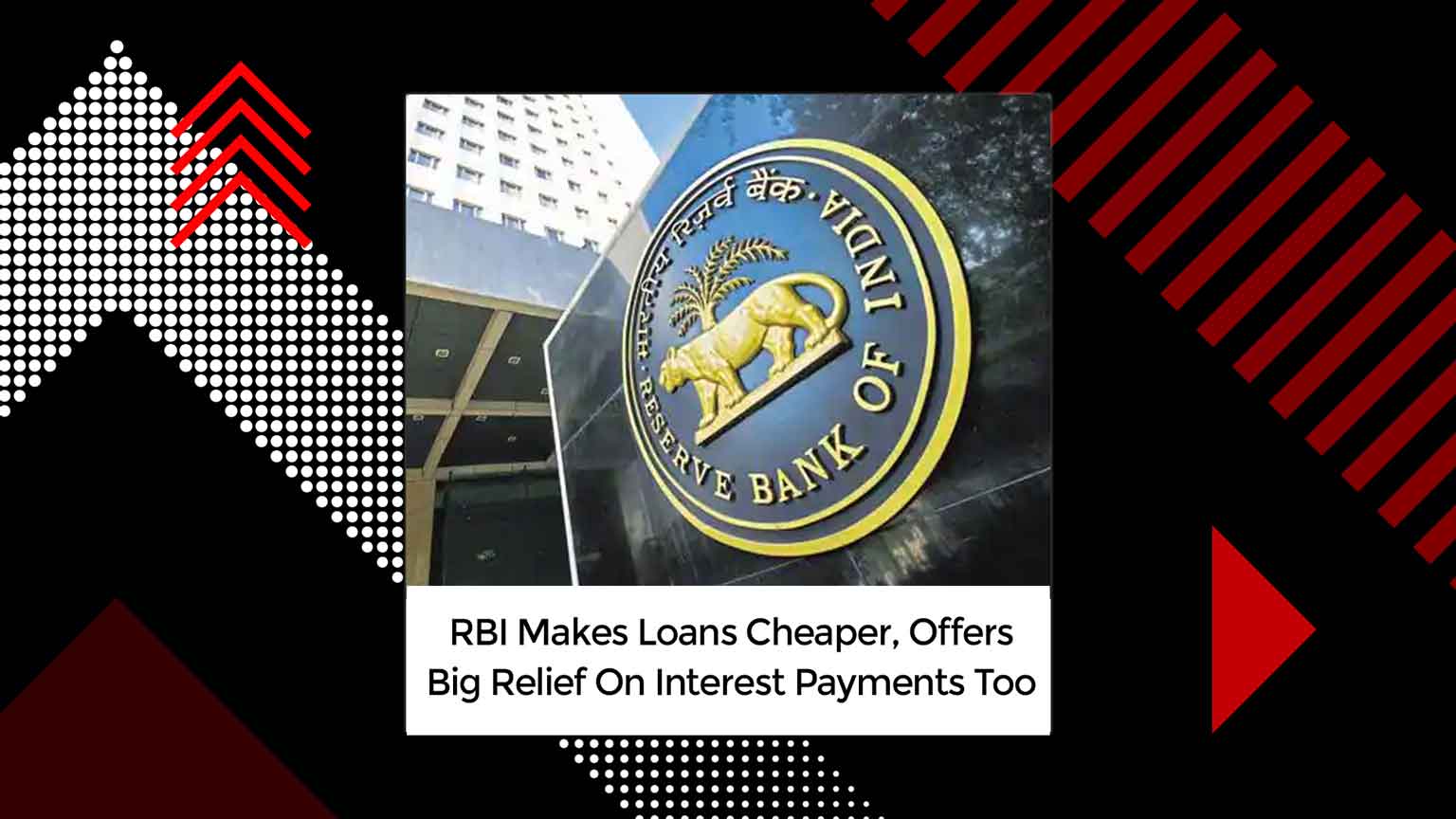 The moratorium on housing EMI's and deferment of interest payments by another three months will give a lot of relief to consumers as they can now rearrange their finances.
The real estate sector welcomed the Reserve Bank of India's decision to slash the benchmark lending rate by 40 basis points to mitigate the impact of COVID-19 crisis and an extension of term loan moratorium by three months but said the respite would have been bigger had the long-standing demand for a one – time restructuring of loans been considered.
"The moratorium on housing EMI's and deferment of interest payments by another three months will give a lot of relief to consumers as they can now rearrange their finances. Another repo cut by 40 basis points to 4% is also a welcome move and with the cost of funds coming down for banks now, borrowers will stand to gain as the EMIs on their home loan are expected to fall. This is another big announcement which will ease liquidity for developers. However, quick transmission will be key to the huge liquidity infused by RBI. All these measures augurs well for the real estate sector during such trying times .We hope that the government will continue to take all the necessary actions in the near future for the betterment of the overall economy. The current scenario offers excellent investment opportunities in residential real estate as affordability is at all time high. The post-pandemic world will be good for the real estate sector, the one sector that will emerge as the silver lining in such a bleak scenario and offers you the best bet – stability, security and safety."Mr. Surendra Hiranandani, Chairman and Managing Director, House of Hiranandani
"The government, the Finance Minister and the RBI have taken timely and effective steps to mitigate the economic impact of COVID-19 and maintain financial stability in the country.  Today, the RBI Governor has announced several laudable measures including special lines of liquidity, loan moratorium, deferring of working capital interest to ease the stress in these challenging times. All these measures focussed at improving the consumer and investment demand in the country will augur well. We must contain the situation from worsening. We welcome these commendable steps by the RBI for reducing the repo rate by 40 basis points to 4% from 4.40% and reverse repo by as much to 3.35% from 3.75%. This will further lower the home loan interest rates. Such lowest ever, most lucrative reduced EMIs will augur well for the market sentiments and the larger economy. This will induce demand for homes and will give the much-needed filip to the current state of the economy . While the service sectors have been severely impacted by the lockdown, agriculture is the bright spot. Since we are a services sector dependent economy, bouncing back of this sector is very crucial. The RBI has also permitted financial institutions to allow an additional three-month moratorium on monthly instalments, making it a six-month moratorium in total, on all term loans. He further added that deferment of working capital for 6 months will be converted into term loan which can be repaid by March 2021. These positive initiatives will encourage consumers to borrow more from the banks due to low lending rates and increase consumption to push demand for the overall economic growth. Since February 6, 2020, the Reserve Bank has announced liquidity augmenting measures of ₹9.42 lakh crore (4.6 percent of GDP). The RBI has also provided special refinance facility of Rs 50,000 crore to All India Financial Institutions (NHB, SIDBI & NABARD) that play a big role in meeting the financing requirements of small-scale industries, agriculture, MFIs & NBFCs. All these steps are directed towards infusing liquidity and aid in economic recovery during Q3 and Q4 when supply lines are likely to get restored to normalcy and demand gradually revives. We appreciate these considerate steps by the government towards the most crucial sectors that contribute significantly to the growth and employment of the economy." Mr. J.C. Sharma, Vice Chairman & Managing Director, SOBHA Limited
"RBI continues to support on the Monetary front by doing out of turn MPC meets to cut rates. Lowering the cost of capital is some relief in these times. Moratorium extension was expected, considering the economic activity levels. India would need more measures on a continous basis on both fiscal and monetary front to revive the economy from the current phase of negative growth!"Mr. Rajat Rajgarhia, MD & CEO, Institutional Equities, Motilal Oswal Financial Services.
"This is yet another positive step taken by the RBI to boost liquidity situation in the economy, which would also provide reprieve to both buyers and developers of real estate. The measures to extend moratorium period by three months till August 31st will ease the stress on buyers and developers to honour their loan commitments. By allowing the accumulated loans to be converted to term loans, the borrowers will get more time to rework their financial obligations till the cash-flow situation improves. The Repo rate cut by 40 basis points to 4% will encourage banks to increase their lending to HFC s and NBFCs. This will automatically translate into greater liquidity for the real estate sector and greater incentive for buyers to invest in properties."Mr. Ravindra Sudhalkar, CEO at Reliance Home Finance.
"In challenging times like this, we welcome favourable economic pronouncement by RBI. Reducing the policy repo rate by 40 basis points, RBI has signalled lower lending rates to borrowers. This move is expected to ease liquidity for developers and enable banks to lend more. This revision will additionally aid the banks to lower home loan interest rates, and pass on the benefit to customers. We are also expecting the rate to further decline, thus increasing buying capacity to invest in real estate. With low EMI's, the industry can also look forward to more sales and boost the demand for housing. The industry welcomes the extension of term loan moratorium till August 31. This will also provide some respite as the borrowers will not have to repay the accumulated interest on the loan immediately after the end of the moratorium."Mr. Bijay Agarwal, MD, Salarpuria Sattva Group
"Reduction of repo rate by further 40 bps will reduce the cost of borrowing and same being passed on to customers will increase buying capacity and increase confidence to invest in real estate asset."Mr.Piyush Gupta, managing director, Capital Markets, India at Colliers International.
ALSO READ: Matterport Announces Collaboration With Propstack