Maharashtra Government Announces 1 Percent Stamp Duty Concession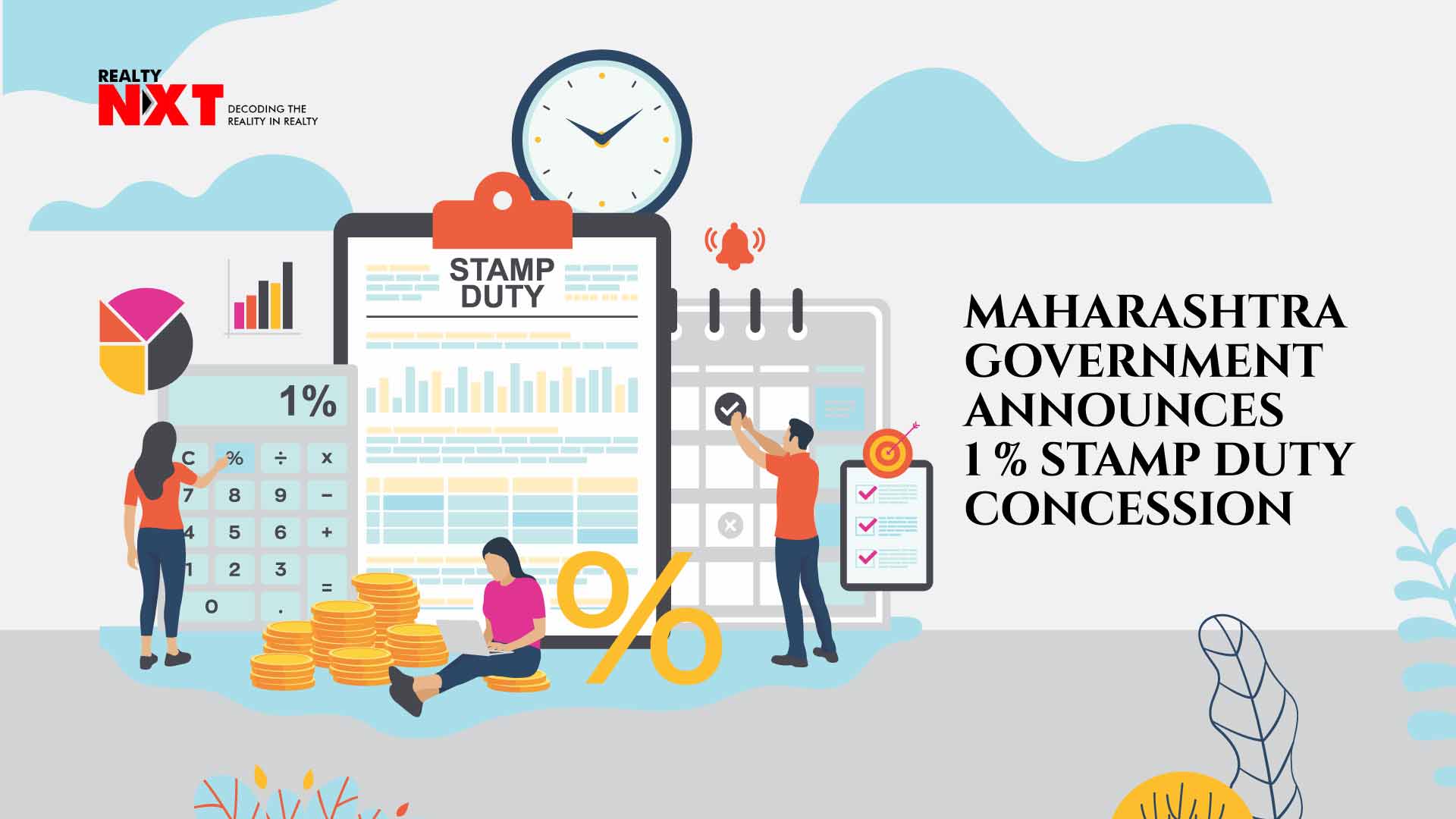 Real estate industry reacts positively to the maiden real estate related brainchild by the Maha Vikas Aghadi government
They say that every blockbuster story has incredible twists and turns and Maharashtra's real estate fits the bill perfectly. The state's real estate journey has been on a rollercoaster ride in the recent years. From a surge in demand to a halt in sales to an overpowering large number of unsold flats especially in its capital city Mumbai, it has witnessed it all. On March 6, it had a new twist added thanks to the landmark decision announced by the Maha Vikas Aghadi (MVA) government. In its first-ever budget, the MVA gave some respite to the already struggling real estate industry by introducing a 1 percent stamp duty concession and other related charges applicable on registration of documents in the areas falling under the Mumbai Metropolitan Region Development Authority (MMRDA) and municipal corporations of Pune, Pimpri-Chinchwad and Nagpur till 2022.
As per Deputy Chief Minister Ajit Pawar, the idea behind this was to boost the industry's sales and generate respite for it.
Reacting to this news, several real estate heavyweights expressed delight. As per Dr. Niranjan Hiranandani, President (National) NAREDCO and President, ASSOCHAM, this is just the beginning of many more reforms, which are highly anticipated by the industry. "Any cost reduction is welcome, and this move will positively impact the home buyer's sentiments. I appreciate the concern shown by the state government to help the home buyer as well as the real estate Industry. The suggestion put forward by industry bodies was for a 50 percent reduction, we view this move as a beginning. Now that the state government has identified the industry's problems, they will be sympathetic and are expected to take measures to improve the situation. These moves should result in a push to sales, with an increase in numbers."
Dr. Niranjan Hiranandani added, "While this move will impact collections, which might go down by an estimated Rs 1,800 crore, I am confident that this shortfall will be recovered through alternative avenues as also the impact of multiplier sales that will happen."
Rohit Gera, Managing Director of Gera Developments Pvt. Ltd said, "The reduction of stamp duty is a welcome step. It indicates the government is aware of the challenges the real estate sector is facing. We hope the ready reckoner rates will also be reduced in line with the current market environment so as to help citizens in their quest to own a home."
Ritesh Mehta, Senior Director and Head (West India), Residential Services, JLL said, "The reduction of 1percent in stamp duty will have a positive impact on home buyers especially when it's implemented in states where the capital values of residential apartments are at a peak! This move will definitely unlock residential deals this year and will encourage the end-users to expedite their decision to buy their dream homes! Back to back moves to reduce GST last year and stamp duty reduction this year signifies that the government is trying its best to revive the lost sheen in the real estate industry."
According to Anshuman Magazine, Chairman and CEO, India, South East Asia, Middle East and Africa, CBRE this is a win-win situation for the buyers as well as the developers. "The budgetary proposal to increase the threshold limit for the difference between the transaction value and the circle rate to 10 percent, from the current 5 percent level, is likely to make property transactions less burdensome. It is also expected to revive secondary market transactions in certain core upmarket locations in leading cities as there would be no additional tax liability on a transaction where the differential in the actual transaction value of the property and circle rate is lower than 10 percent," Magazine said.
With so much positivity surrounding this decision, there seems to be a new ray of light for the state's real estate industry.
ALSO READ: Lone Wolf and RamQuest partner for real estate transaction