MUDA Drags Feet To Take Possession Of Its Land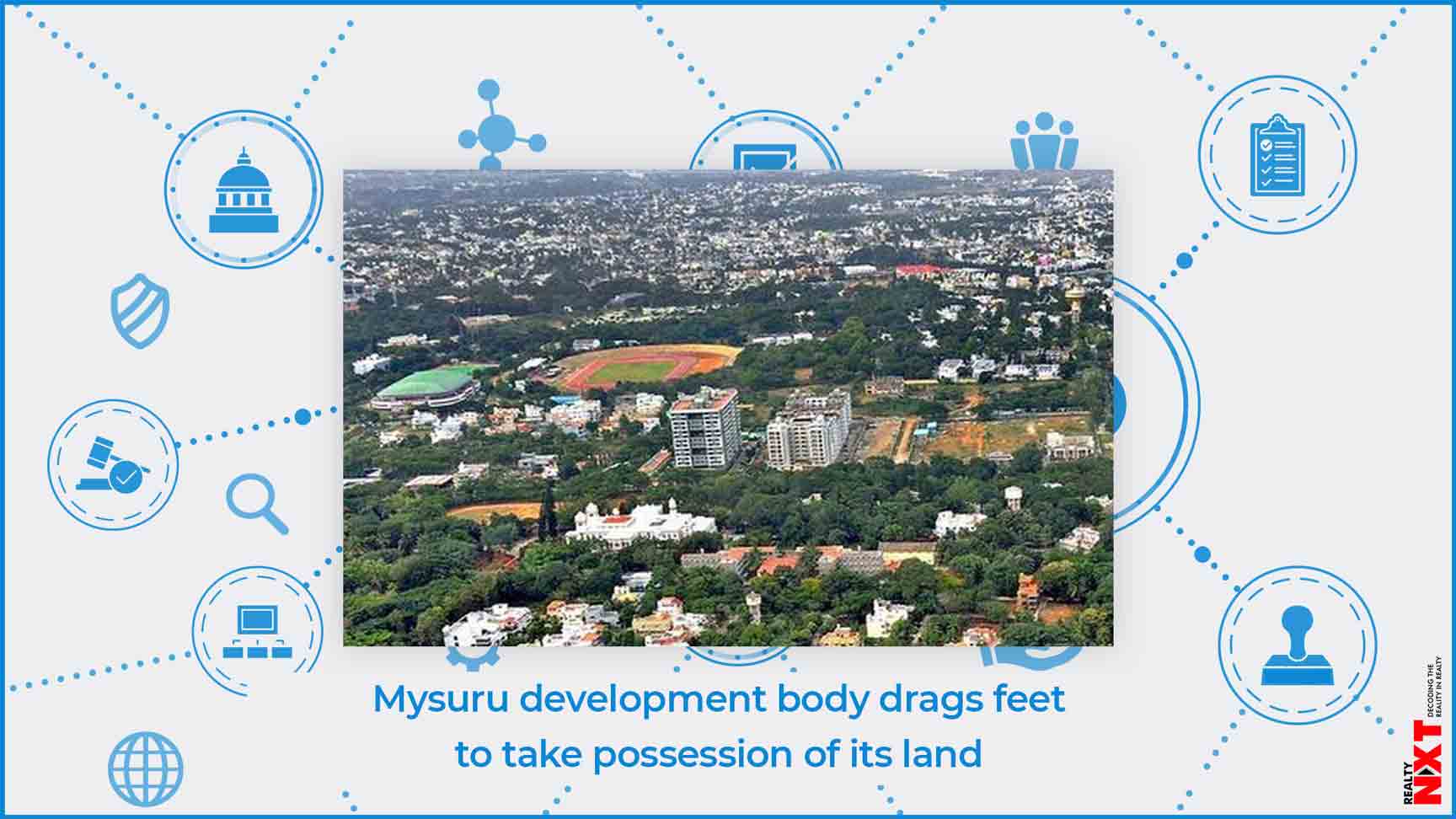 MUDA employees have been lackadaisical in protecting the properties of government.
The Mysuru Urban Development Authority (MUDA), that has been dragging its feet in safeguarding its properties from being gobbled up by land grabbers for long, has woken up following an RTI query.
Concealing information that about 10 guntas (1/4 acres) of land in prime Hebbal locality area was acquired for layout development by MUDA way back in the 1980s, relatives of the land owners had taken over it. 
They had got the land alienated from agriculture to non–agricultural purpose nearly a decade ago and developed it into sites and sold them.
MUDA employees have been lackadaisical in protecting the properties of government. According to sources, there is rise in number of cases of land grabbing especially in old layouts developed decades ago because of missing records. A section of MUDA employees have colluded with the land grabbers, they claim.
RTI activist BN Nagendra said 10 guntas of land in survey number 266/3 in Hebbalu was acquired by MUDA in 1988 from its then owner Dasa at a compensation of about Rs 1.38 lakh along with two sites (40×60). A total of five acres and 22 guntas from four different survey numbers were taken into possession for layout development, but this bit of land was left without layout creation. Relatives of Dasa concealed the information and took khatha and developed sites now worth crores due to the boom in real estate here.
Nagendra said DC has alienated the land following MUDA's report that it hasn't been acquired ever by MUDA, in 2011-12. Later, layout plan was approved for creation of sites. Urban development body are now in a fix after learning that the said property is government land, he explained.
When contacted, MUDA commissioner DB Natesh confirmed that the disputed property belongs to MUDA. We are examining the records and if any anomaly is found suitable action will be initiated against the wrongdoers, he added. 
ALSO READ: Dubai's Property Agents Decide To Launch Own Listings Portals