The Ultimate Top 6 Chic Kitchen Trends Of 2020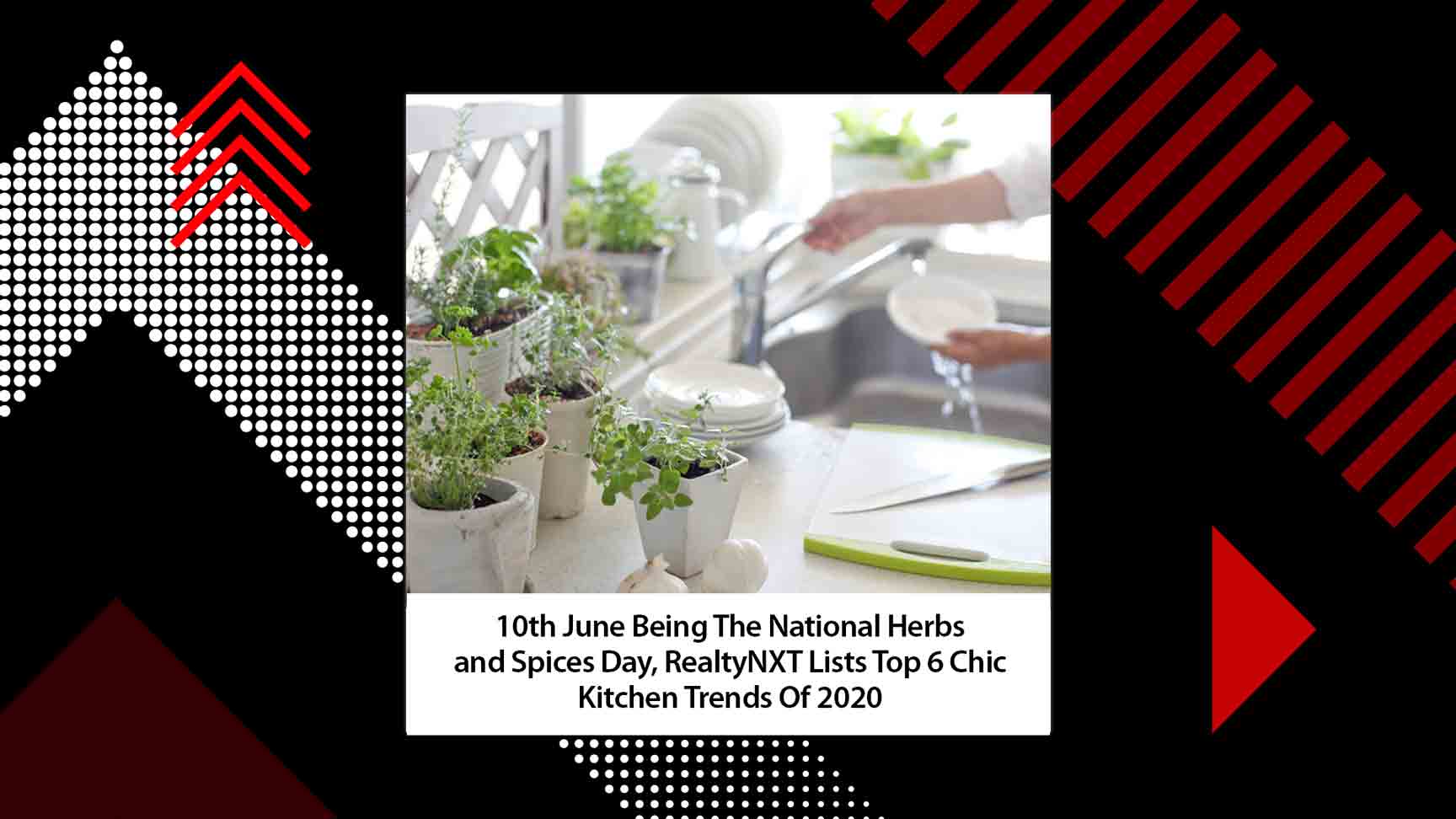 Earthy, minty, spicy, mild, tangy and nutty. These are a few flavours which come to mind when one thinks of herbs and spices.
Today, is National Herbs and Spices Day and this means we have to show some extra love to our favourite herbs and spices. What better way to do so than to upgrade the space which is home to our aromatic gems! Read on to know RealtyNXT's guide to embracing the ultimate top 6 chic kitchen trends of this year.
Your kitchen is that sacred space where you cook up the most sumptuous meals. Fond memories from that evening cuppa tea to getting your very first round chapatti right (after several attempts) are etched here. Our kitchen happens to be the sacred place where we are introduced to the magic of herbs and spices which enhance our gourmet delights and seduce our senses. Below are some trends which you can get inspired by to give this special space a cool makeover.
Bid adieu to granite kitchen countertops
Does your kitchen have the typical greyish black granite slab as a kitchen countertop? Well, it is clearly time to add a dash of vibrancy to it by replacing it with either marble, recycled glass, colourful tiles or a varnished wooden butcher slab! It will really add that much-needed life to your entire kitchen and let's face it we spend the maximum amount of our kitchen time standing near the countertop, so we might as well amp it up.
Say hello to open shelves
Your spice and herb jars deserve to be showcased for all to see and what better way to do it than open shelves! This kind of setup will make finding and grabbing your food enhancers a breeze without much effort. A tip here would be to paint the walls behind these shelves a cool colour like lime yellow, cerulean/teal blue or olive green to accentuate the look and feel of this area.

Make it pop
This is in continuation of the previous trend. When choosing a colour palette for the walls of your kitchen, ditch your typical whites and creams and instead go for darker or brighter colours. Make sure that your cabinets complement the colour you have chosen. If you don't wish to alter the colour of the walls, add in colourful kitchen furniture to liven up the space. You can also place a large mirror on one of the walls to make the kitchen appear larger.
Merge the kitchen with living room
Indian homes, especially in cities, are infamous for their small carpet areas. However, if you can merge the kitchen area with your living room, not only will you get the experience of a bigger space, you might even be able to show off your culinary skills as the family gathers in the living room for a get-together and bonus you won't miss out on participating.
Create a kitchen garden
Today, everyone talks about going green and we have the easiest and quickest way to do it. Allot a separate space in your kitchen especially near the window where you can create your very own herbal garden. This is a sure shot win-win. Not only will it add a vibrant dash of green to your kitchen, but your favourite herbs will be available to you 24×7!
Embrace minimalism
You don't have to have hundreds of pots, pans and other utensils in your kitchen for it to be functional. Unclutter and keep only those utensils which are required or being used. Especially get rid of all the plastic and aluminium utensils and opt for steel, glass or ceramic kitchenware instead. Hang in your pots and pans instead of hoarding them away in cabinets. The lesser the better as doing this will give your kitchen a lot of breathing space.
ALSO READ: Realogy Announces Proposed $400 Million Offering Of Senior Secured Second Lien Notes Due 2025