"After Posting Architectural Sketching On Instagram, A Lot Of My Followers Would Request To Share Important Tips"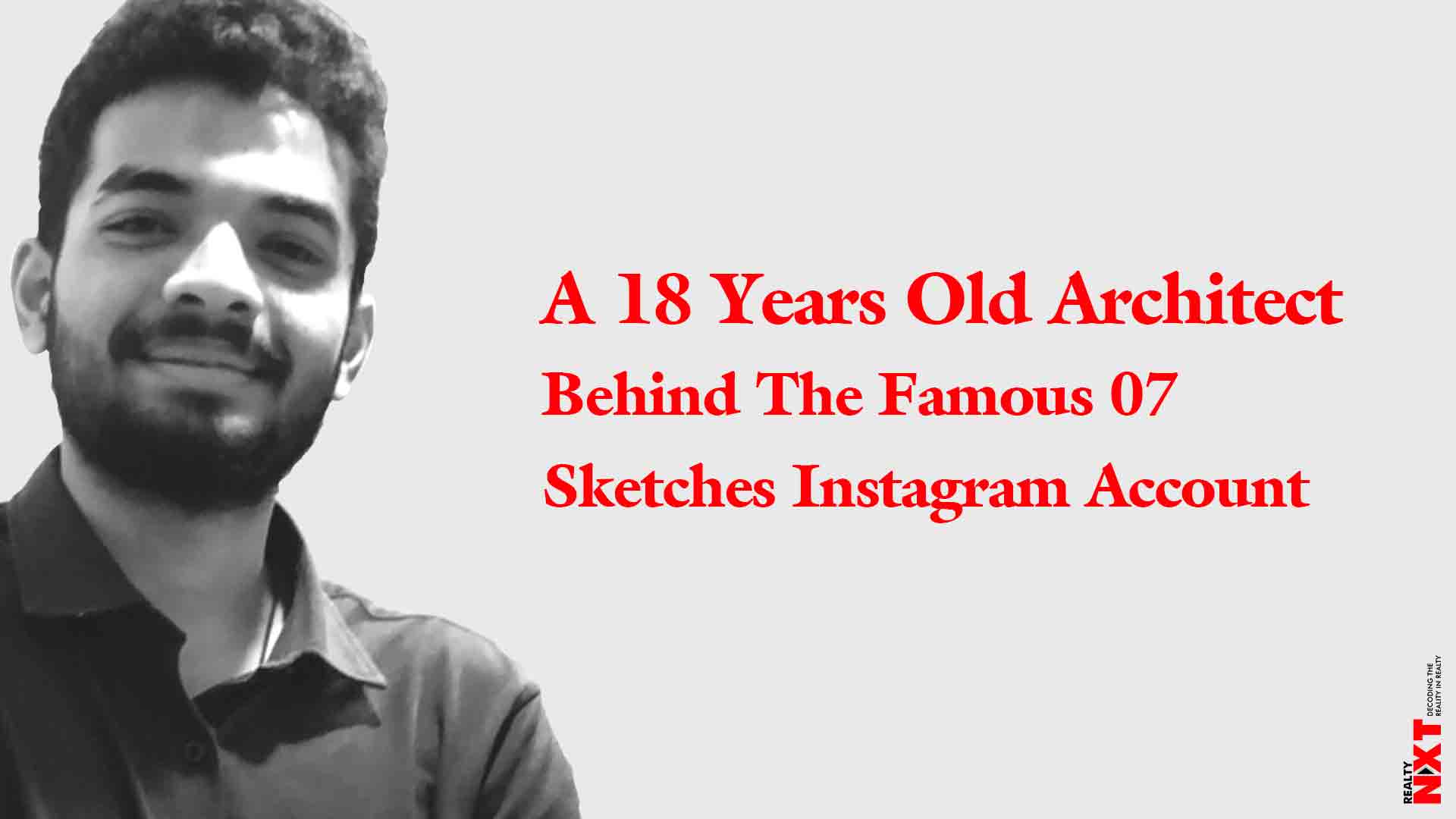 Tall glass facades or religious monuments, every building ever crafted first comes to life through the vision of an architect.
As architecture becomes more popular amongst the next-gen students of India, RealtyNXT met up with one such architect in the making. Meet 18-year-old Bhupesh M. Malviya. Currently studying architecture at Vishwakarma University in Pune, he talks about his journey into the unique world of architecture. Presenting excerpts from the interview.
1. What motivated you to take up architecture as a career?
During my school days itself I used to sketch daily. I then discovered the world of floor plans, how they are drawn and how they work from books and YouTube. One day, my dad bought me a Lego through which I'd build houses inspired from my floor plan sketches. I really enjoyed that. This was the motivation for me to take up architecture as a career.
2. What was the idea behind starting 07sketches on Instagram?
My cousin, who is an architect, used to post photos of Mother Nature on Instagram. He suggested that I start my own page to share my sketches too and I liked his idea. I soon created an Instagram page called Bm2_Design and I began posting my old sketches. Within 3 months, I had 8,000 followers. Since my favourite number is 7, I decided to rename the page to 07Sketches.
3. Which architect's work inspires you the most?
Eric Reinholdt. He has a YouTube channel called 30X40 Design Workshop. The way he sketches and thinks is an inspiration for me and for many people.
4. Tell us more about the eBook 07sketches that you have launched?
After posting sketches on Instagram, a lot of my followers would request me to share my knowledge and important tips with them. Hence, I decided to launch my own eBook called 07Sketches-Enhance Your Architectural Sketching. It has useful tips and tutorials of sketching ranging from basics to advanced levels.
5. What current projects are you working on? And what kind of projects have you done so far?
At the moment, I am working on a container house design where the client requirements are to fit the living room, bathroom, bedroom and kitchen in 4 containers. Apart from this, I am also working on the project assigned to me by my university.
6. Which are your two favorite sketches so far? And why?
My favourite sketches are drawn via the Morpholio Trace app because I always wanted to draw something digitally. The first is a Hindu temple's detailed sketch and the second is a plinth drawing of a security room. These were my very first digital sketches.
7. What is your take on sustainable architecture?
Sustainable architecture will be the future architecture. It reduces waste and the negative impact of other types of architecture on the environment.
ALSO READ: His Passion, His Dedication Defined Skyscraper Photography In Mumbai