Designing Your Home Interiors On A Budget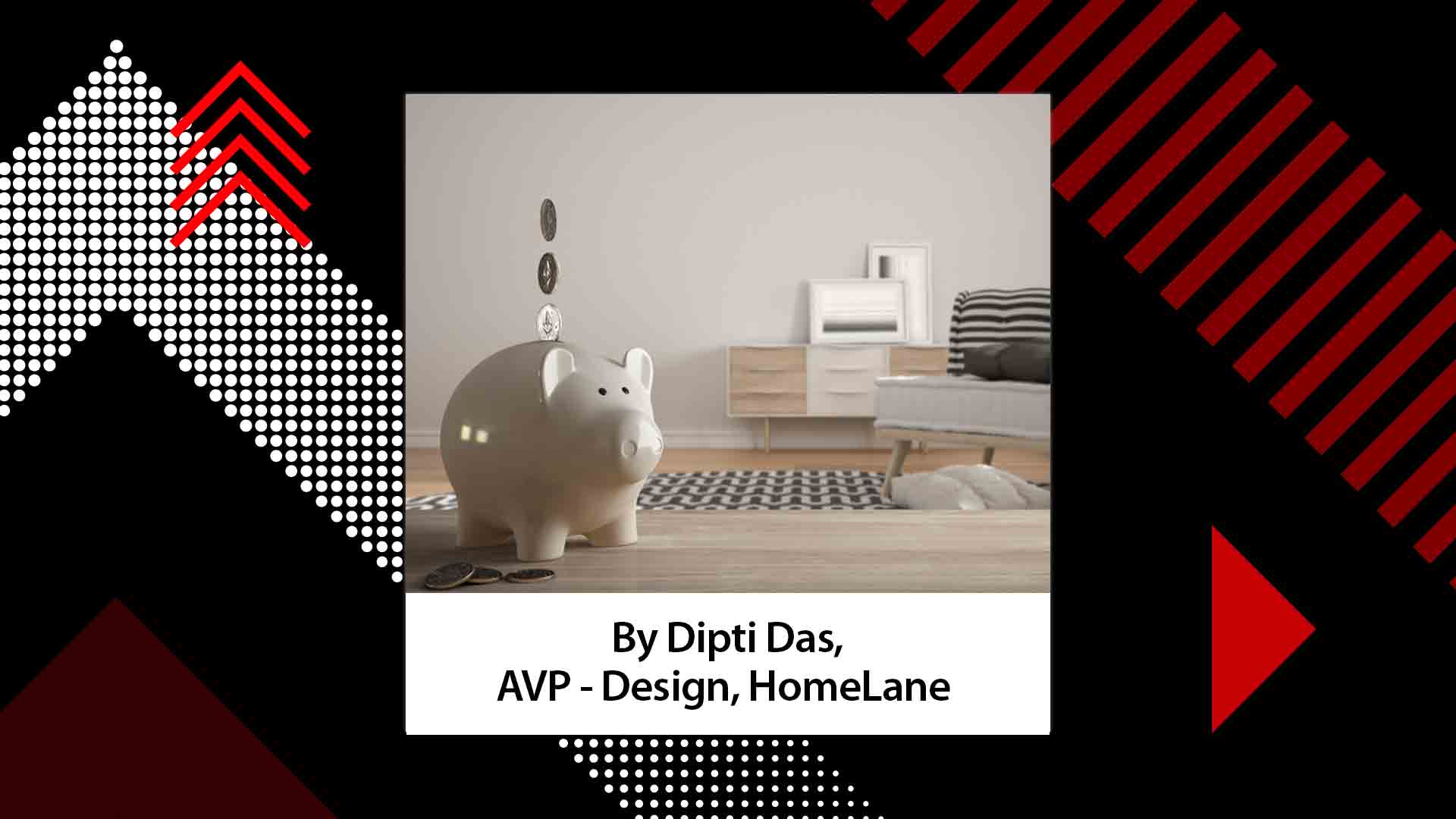 You've been poring over home décor magazines, and shaking your head at the exorbitance of it all.
Home décor doesn't come cheap, as you are finding out to your dismay. But take heart; even if you are working on a shoestring budget, there are many ways in which you can make your decor look like it belongs in the glossy pages of a luxury magazine.  Our designers have put together tips and techniques that can add panache to your home without putting you out of pocket.
Let's begin. Is your home brand new, or are you redecorating? If you are doing up your new home, then you must first get down to the essentials—what you absolutely need, in order to be able to move into your home.
For a New Home
Here's a list of the bare essentials, and add ons.
| | | |
| --- | --- | --- |
| Area | Must haves | Nice to have |
| Kitchen | Kitchen cabinets, appliances like the hob and chimney , your refrigerator, pantry, the countertop and sink | Additional storage units and accessories |
| Bedrooms | Wardrobes (can be fitted or standalone), bed and side tables | Dresser unit, desk and chair, seating |
| Living room | Sofa and centre table, entertainment centre | Side tables, console |
| Dining room | Dining table and chairs | Crockery unit |
| Foyer | Shoe storage | Seating, console |
| Bathrooms | Utility shelf | Drawers for additional storage |
When you are strapped for cash, plan to do up the interior with just the bare essentials. You can always add on more items when your budget permits.
Point to note: When you are choosing the materials for your fixed kitchen cabinetry or wardrobes, remember that you should never compromise on the quality and durability of the core materials. Cheap options may not last and you will end up shelling out a lot more money in the long run.
If you are Redecorating
If you are refreshing your existing interior, go to each room and make a list of the elements that you want to refurbish. Chalk down your priorities, based on the budget you have in mind. Anything that is in urgent need of repair or upgrading should be taken care of first. Wherever possible, see if you can upcycle or restore something that you already have, rather than getting entirely new pieces of furniture.
High Quality, Low Budget Tips and Techniques
Whether you are decorating a new home or redecorating, here are some low budget decorating techniques to inspire you!
Play around with colour
Adding an accent wall is an inexpensive upgrade that can create focus and liven up your space. You can even do it yourself, and transform the look of your room in a matter of hours. If you are handy with a brush, do try something a little different:
Paint horizontal or vertical stripes in two shades of the same colour
Use stencils to create some interesting patterns on the walls
Create a sponge-finish, by applying a base coat in a darker colour and using a sponge over it dipped in a lighter shade of paint when it is still wet. You can experiment with the sponge to get sharp or stippled finishes.
A crumpled rag or a rolled up ball of jute fibre can be used instead of the sponge to get a different effect. The wrinkles in the rag or jute ball create very interesting patterns on the wall.
You can also try a combed effect on the wall by using a wide toothed comb to draw lines in the paint surface before it is dry. 
Chalkboard paint is an interesting way to do up an accent wall. The paint transforms your wall into a canvas for scribbles, cartoons, messages, and any other form of creative artwork you would like! 
DIY artwork
How often have you seen a fancy piece of art in someone's house and thought that just about anyone could do that? You can surely try your hand at art yourself, there's nothing to lose and everything to gain! The advantage of doing it yourself is that you can play with colours that match your colour palette, and go with the size and theme of artwork that you need to complete your décor. While painting realistic art takes practice and skill, abstract paintings could be expressed in your own style. The right artwork can make all the difference between a house and a home.
Restore and Recycle
Some clever repurposing of old furniture or DIY fixes can transform your décor on a budget. Rather than spending your money on factory made cheap furniture that is not likely to last, shop around in antique stores or look around in your grandmom's attic. You will find great furniture that can be restored with a coat of paint, or can be repurposed to suit your needs. Handmade antiques can be restored to look as good as new, and will bring an air of old-world charm and elegance to your home that is a far cry from run-of-the-mill factory made pieces.
Create Value from Junk
Before you throw those veggie crates away, think again! Wooden crates can be reconstructed into useful furniture such as storage units or tables. Think in terms of transforming old tyres into seating, pallets of wood into shelves, or old doors into the headboard for your bed. A little ingenuity goes a long way— and when these items come to you at zero cost, you can use them for a few years and then throw them away! We love the way this innovative designer has turned two crates into a side unit for the living room.
Switch out the Fabric
Whether it's the sofa upholstery, cushions or drapes, your choice of fabric makes a very big impact on the ambience. A very simple upgrade for your living room is to replace your throw pillows with crisp new cushions. Mix and match colours and textures, accessorize right and blend different groups together for a bright new look that doesn't cost the earth. Similarly in your bedroom, switching out the curtains or bed linen can make your room look fresh and new in an instant. Or you can invest in a new fabric rug that ties your decor together.
Use a Unified Theme
Whether you are redecorating or starting an interior from scratch, keep the overall theme in mind before you start. When there are too many different elements that do not harmonize well, your interior can look tacky.
Take a look at this compact living room. All the elements here are inexpensive, eco-friendly and work well together. Rattan accessories, handloom fabric for the cushions and throws and jute carpets offer great value for the money you pay, and make a strong statement on sustainability.
ALSO READ: Homesnap Introduces Homesnap Pro+ Concierge For Real Estate Agents