PropTech Will Be Greatly Affected By IoT, AI And ML Going Forward: Rohin Parkar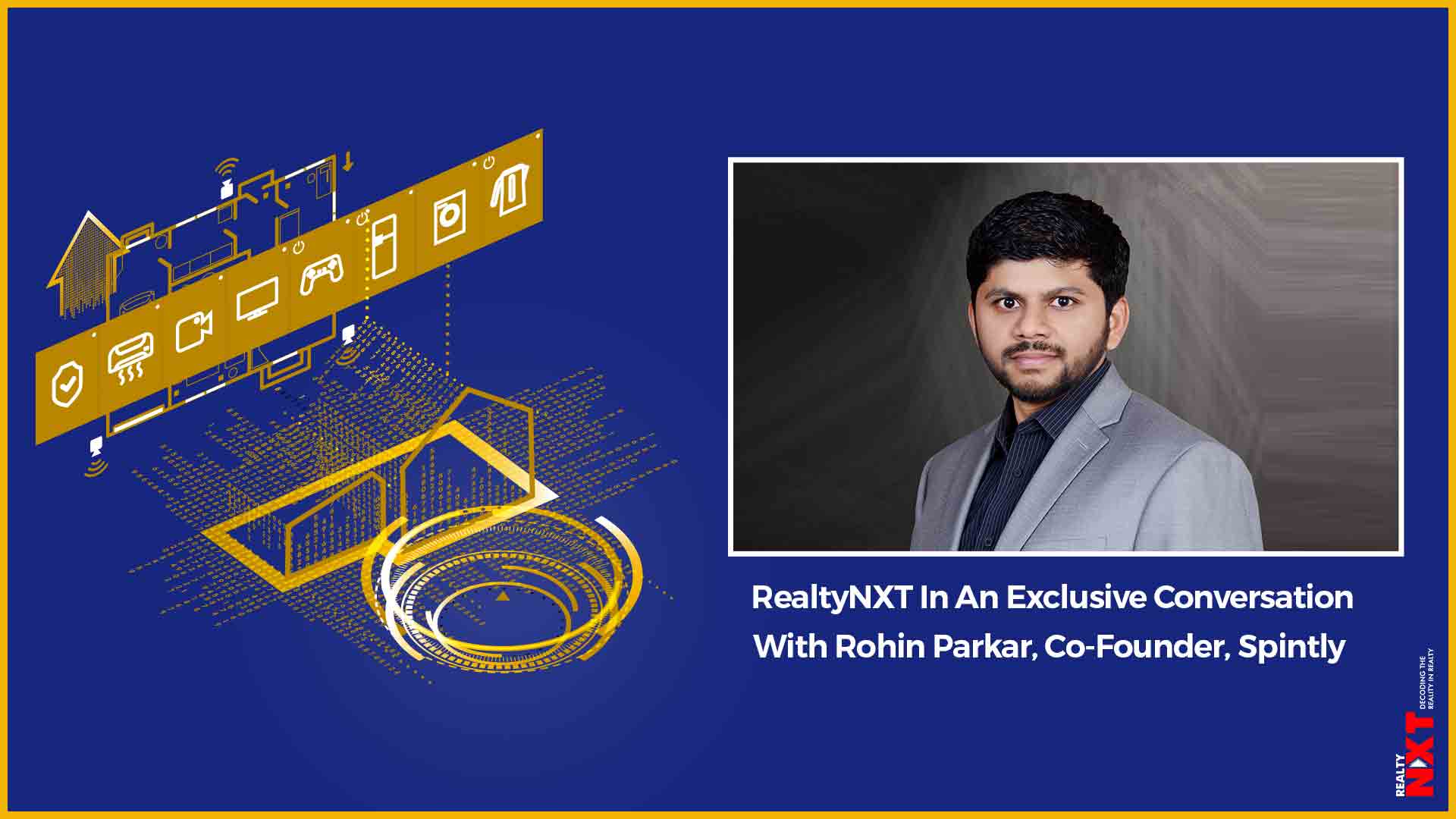 Spintly had raised 1.9 crores in a Pre-Series A funding round in April 2020 led by Saltwater Venture Sparks and another technology angel investor. The startup co-founders are Rohin Parkar and Malcolm Dsouza's, they are based out of Goa. Spintly uses wireless- cloud-based technology to change the way access control systems are used across the system. Read on for excerpts from the conversation.
1. What problem is Spintly currently solving?
Spintly came into existence in 2018 with a goal of simplifying access control systems. Access control systems around the world require a huge amount of wiring, which is expensive in terms of material and labour cost. Spintly completely eliminates this wiring and allows users to use their smartphone to gain access. In a post Covid-19 world, this becomes very relevant as we provide contactless access and our systems can be quickly deployed.
2. Who are your customers?
Our customers include enterprises, office spaces, co-working spaces, tech parks and residential communities.
3. How do you plan to utilize Rs 1.9 crore recently raised in Series A funding led by Saltwater Venture Sparks?
The investment will be mainly used for marketing and sales growth in India. Part of the investment will also be used to strengthen our IP portfolio.
4. How does Spintly ensure the safety of users in the residential sector?
Spintly provides contactless access control to gates, doors and elevators within residential communities thus preventing the number of physical contact points which contribute to potential spread of coronavirus.
5. What challenges do you see in your growth story?
Challenges are a part and parcel of any start-up's growth story. The major challenge we see is being able to scale manufacturing within India without having to depend on China. Government policies will be really critical here. We have worked really hard on streamlining our supply chain to be prepared for this challenge.
6. Can you share 5 sets of numbers in terms of statistics that define your growth?
Number of door unlocks happening through Spintly platform: 20% month-on-month growth since December 2019
Number of users on the Spintly platform: 18% month-on-month growth since December 2019
Number of incoming leads: 50% month-on-month increase since Jan-2020
Deal sizes grew 10-fold after Covid-19
Inquiries from global markets increased steeply after Covid-19 with 10 inquires per month
7. What do you think about the future of PropTech in India? Where do you think Spintly would stand in the future?
Going forward, PropTech will be greatly affected by IoT, AI and ML. Smart buildings will move towards a unified smart-buildings platform which allows various sensors and devices to communicate with each other. The adoption of wireless solutions will increase exponentially. Spintly will have a major role to play in the smart buildings space with its wireless mesh technology. Spintly is currently using this technology for access control.
8. How has the demand for contactless devices been especially during such lockdown?
Although many businesses have slowed down during the lockdown, we saw a huge increase in demand for our products and solutions. A lot of partnerships are getting developed where system integrators and dealers have tied up with Spintly as channel partners. As businesses try to get back into full operations, they are looking for contactless technologies to keep their employees safe.
ALSO READ: Will Housing Sales Boom Post Lockdown?