"India Is A Key New Growth Market As Part Of Our APAC Expansion", Robin Daniels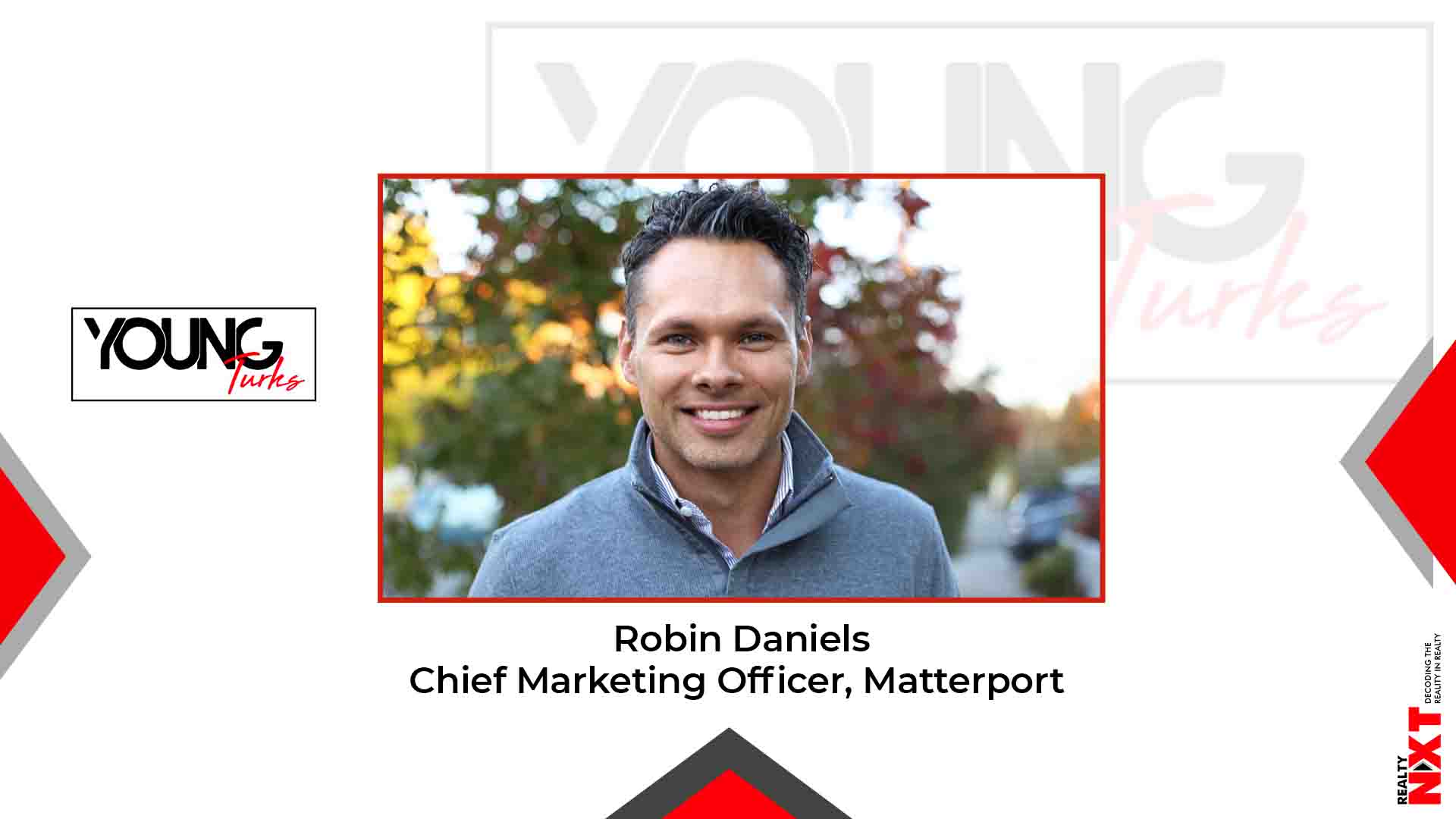 Matterport is the leading spatial data company focused on digitizing and indexing the built world. They are all-in-one 3D data platform enables anyone to turn a space into an accurate and immersive digital twin which can be used to design, build, operate, promote, and understand any space. Read on for excerpts from the conversation.
1. For our readers, if you could let us know about the offerings that Matterport has and what inspired the team behind starting it?
The inspiration behind Matterport came from founders Matt Bell and Dave Gausebeck when they were playing around with the idea of creating the 3D equivalent of a camera in 2011. Matterport was born when Matt and Dave adapted a Microsoft Kinect for virtual reality – they saw the potential of its sensors to create 3D environments that felt immersive.
Today, the Matterport all-in-one 3D data platform enables anyone to turn a physical space into an immersive digital twin and share it with others to connect and collaborate in 3D. With applications across real estate, architecture, engineering and construction (AEC), facilities management, insurance and restoration, travel and hospitality, photography and beyond, Matterport is the industry leader in 3D capture and spatial data. Its mission is to digitize and index the built world, advancing the way people interact with the places they inhabit and explore.
Anyone can digitize and view their space from multiple angles, build functionality on top of it, get accurate measurements, and more. With a single scan, you can automatically create 3D walk-throughs, 4K print quality photos, schematic floor plans, OBJ files, point clouds, videos, and other media.
Matterport is powered by Cortex, the company's AI platform and patented deep learning neural network. It analyzes 3D spatial data captured from Matterport's flagship Pro2 camera and a wide variety of third party devices including Lidar cameras, 360 cameras, and now smartphones. With Matterport for iPhone, users can easily turn any space into a stunning and immersive digital twin to share with friends, family, and colleagues.
2. Going forward in the future what's your next product map on Matterport that we can expect?
We love seeing the creative ways people are Matterporting their spaces, sharing them with friends, families and colleagues, as well as using these digital twins to collaborate and connect. We just released Matterport for iPhone in early May and will be adding Android availability later this year.
For real estate companies that don't want to invest in cameras, we will be offering a fully managed solution for professionals to book 3D virtual tours with our qualified scan service providers who are skilled in operating the Matterport Pro 2 camera.
3. What are the features and offerings the agents and developers loved the most about Matterport?
With Matterport, real estate professionals are able to offer remote, 24/7 open houses: virtual tours of properties that are accessible from anywhere, anytime, on any device. The Matterport platform also makes it easy to market properties. With a single scan, the platform automatically generates 3D virtual tours, 4K print-quality photos, schematic floor plans, as well as guided and video tours, with additional features including:
Use Mattertags to embed annotations and rich media in the 3D virtual tour to highlight key features of any property
Generate schematic floor plans of properties with the push of a button
Create measurements within any space to help manage virtual staging
Publish to Google Street View, VRBO and Realtor.com
Embed the 3D virtual tour on any website
Measurement Mode, which allows viewers to measure with 99% accuracy the size of each room, even providing the ability to digitally measure walls, doors, windows or furniture.
Dollhouse View allows people to zoom out and see a property from the outside, rotate it along any axis to see it from any perspective, and get the 'big picture' of the space.
A commissioned study showed that the average listing with a 3D tour sold for up to 9% higher and closed up to 31% faster. Matterport virtual tours provide prospects from anywhere in the world with the most comprehensive representation of a space, narrowing down in-person showings to those who are genuinely interested in the property – this saves an enormous amount of time and energy for both the buyers and the agents.
4. How do you look at the penetration of Matterport with regards to the Indian market, what has been your strategy to offer a wider range of solutions to Indian Or Asian Market Developers and agents?
India is a key new growth market as part of our APAC expansion. We are actively looking to bring on new value-added resellers (VARs) to make the Matterport Pro2 3D camera and our platform more accessible in the region to support this growth potential.
5. In this COVID period, virtual site visits kicked in globally as well in India it was a new shift. A lot of agents adapted this technology, how has it helped Matterport to penetrate and increase its market share in India and globally?
The development of the Coronavirus has ushered in a tremendous upswing in customer and partner interest in real estate, insurance, construction, facilities management, including new uses in retail, arts and culture, and education. Both new and existing customers are adapting to current business conditions by increasing usage and reliance on Matterport 3D tours. Some are
implementing in-house 3D capture operations, while others are utilizing our service providers to capture high-fidelity property scans for agents and customers.
Even before the pandemic, our recent survey of property buyers and sellers also showed an overwhelming demand for 3D tours. The study found 80% of respondents would switch to an agent offering immersive 3D tours of listed properties, and 86% would recommend these agents to their friends. In addition, 99% of sellers felt a 3D tour would give their listing a competitive edge and more than half (55%) of buyers would buy a property sight unseen if it had a 3D tour.
6. Five statistics that define the new trends that you have noticed during the COVID period?
Between March 2 and June 14, 2020, we've seen a 157% increase in models created per week.
In the four weeks between March 2 – March 23 and May 25 – June 15, 2020, our Top 200 models saw an increase of 197% in views.
In March 2020:

US portal Zillow saw a 191% increase in the creation of 3D home tours in 1 week.
UK portal Zoopla recorded 215% increase in virtual visitors to new-build homes.
US portal Redfin reported a 500% increase in video home tours in one week
ALSO READ: PropTech Will Be Greatly Affected By IoT, AI And ML Going Forward: Rohin Parkar