Need For Sustainable Grade A Warehousing In India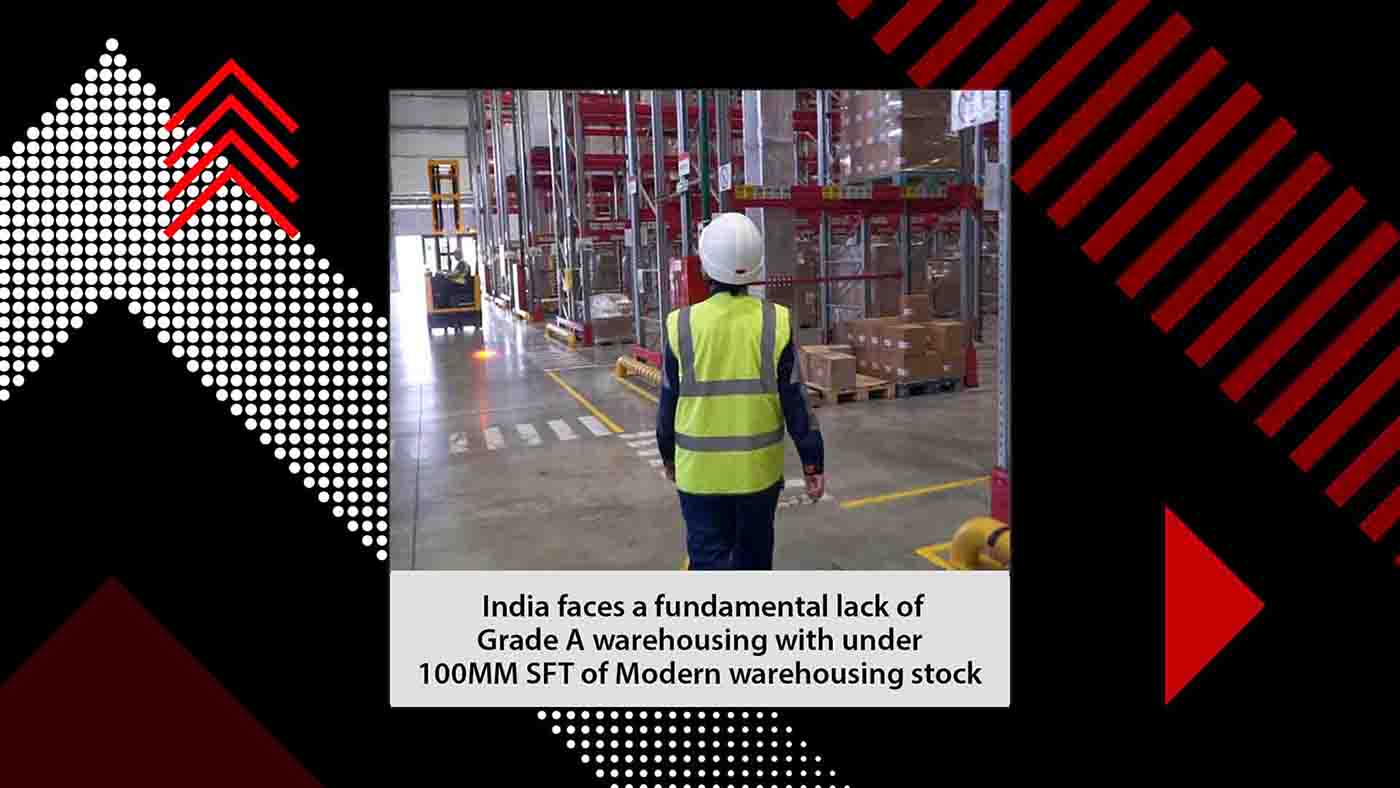 India's growth economy needs the stilts of sustainable grade A warehousing to ride its upcoming, inevitable prosperity curve
As governments and businesses navigate an uncertain new normal due to COVID-19; there are markings on the sand for India to become a preferred manufacturing destination. Warehousing, hence, stands as an obvious beneficiary.
Additionally, COVID -19 and the resultant lockdowns have accelerated the transition of retail to online and adoption of e-commerce globally. With more sustained behavioural shifts and increasing confidence in the e-commerce story, there will be a definite need for warehousing to cater to the back end of this transition. Going forward, companies will prefer Grade A facilities that offer compliance, human safety, hygiene, enable automation and social distancing, and adhere to global standards and industry best practices.
If India wants to successfully cater to organizations that operate as per global standards and match global price sensitivities, a shift is required from 'point-to-point' to a more strategic and efficient 'hub-and-spoke' logistics models. Large format, high-end and integrated Grade A storage facilities are at the core of this.
Today, India faces a fundamental lack of Grade A warehousing with under 100MM SFT of Modern (Grade A) warehousing stock. Meanwhile, China in the last 15 years has grown to 750MM SFT of Grade A warehousing stock directly corresponding to the increase in per capita income. This growth commenced once China crossed the $2000 per capita income mark (where India is currently at).
There is no doubt that for India to achieve its target of becoming a USD 5Trn, the 'Make in India' initiatives need to succeed, and for India to become an important player in the global supply chain, a robust transformation of India's logistics sector towards long term and sustainable Grade A facilities is imperative.
The good news is that the sector is primed to respond to this increase in demand, with mature policy initiatives- both the GST and State level, 100% FDI allowance in Warehousing and an increased Government emphasis on trunk infrastructure. The low credit risk of the sector due to the limited NBFC exposure only adds to the attractiveness from an investment lens. Owing to these industry predictions, the sector is slated to grow, with the industry registering 25% growth in 2019 itself. This will only accelerate in the post COVID era.
Lastly, in a classic case of cause and effect, the creation of Grade A warehousing will create sizeable social, economic and environmental impact. Every project not only provides direct employment opportunities with better working conditions but also creates a spillover effect, improving the overall economic condition of the community beyond boundaries of the warehousing parks. This impact is magnified as many of these parks are developed in otherwise marginal and low investment zones.
Whether it be bridging the demand-supply gap or increasing India's job quality index, warehousing will be a crucial lifeline for India's growth over the next 10-years.
By Anshul Singhal – Managing Director of Welspun One
ALSO READ: London-Based Hopin Raises $40M