Interior Design Ideas For A Small Apartment Balcony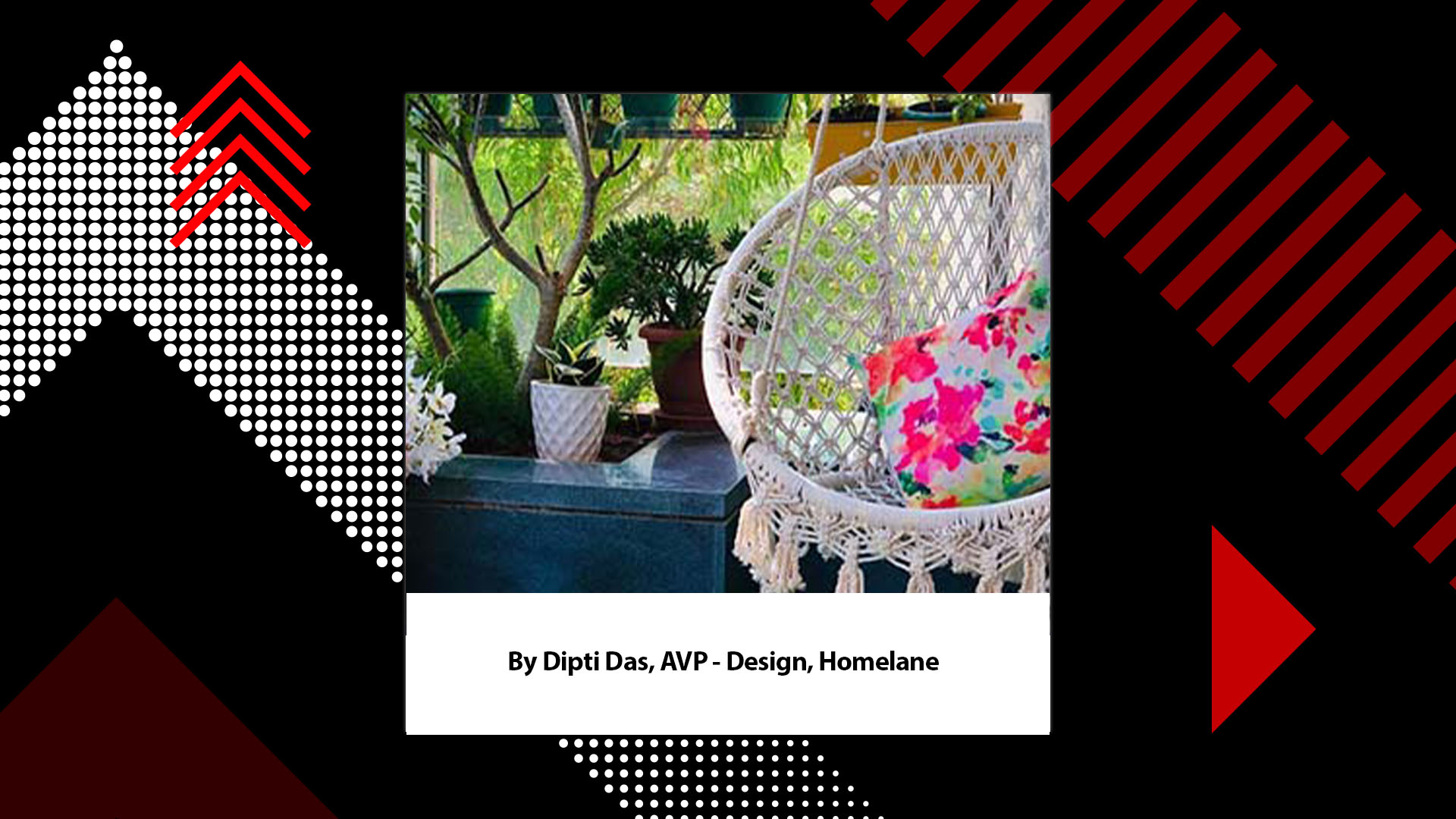 As apartment sizes are becoming smaller by the day, having a balcony is a luxury.
So, here are a few tips to make the best use of a small balcony and make it look warm and welcoming.
1. The furniture used should be weatherproof. Some of the best materials for this purpose are faux wicker, metal and glass combination and concrete. Go for light-weight furniture as it is easy to move and looks visually light. This will help make the balcony look more spacious. Classic bistro furniture is a good option as they are perfect for small balconies. They are foldable, come in quirky colours and are reasonably priced.
2. Try repurposing crates to make benches with a few colourful cushions on it.
If your outdoor space is not sheltered, consider an umbrella to shade you from the harsh weather. Now you can sip a hot cup of coffee while enjoying the rains.
3. Since there's less floor area, make full use of vertical spaces. Go for tables that can be hung from the balcony railing along with foldable chairs for a refreshing early morning breakfast or a lovely evening dinner.
4. Plants are a must to create your little outdoor oasis. Plants with aromatic scents create a relaxed and comfortable atmosphere in the fresh air. Place plants in pots and hang them from the railing or the ceiling. Consider a small herb garden for your cooking needs. Multi-level planters can also be used to add more green while using less floor space.
5. You can decorate the balcony using bamboo wind chimes or a nice bright outdoor rug. Match the throws on your furniture with the rug colour. Artificial grass is also an option to create a green floor.
6. Try solar-powered garden lights or fairy lights to do your bit for the environment. If you are the creative type, scouring flea markets for tiny little decor items can be a very inexpensive and fun option too.
Balconies are an extension of the house meant to take your mind off things and help you relax. Try out these tips and you'll be sure to stay home a lot more.
ALSO READ: 10 Ways To Decorate With Nature