Technology To Play A Crucial Role In The Elevator Industry Amidst COVID-19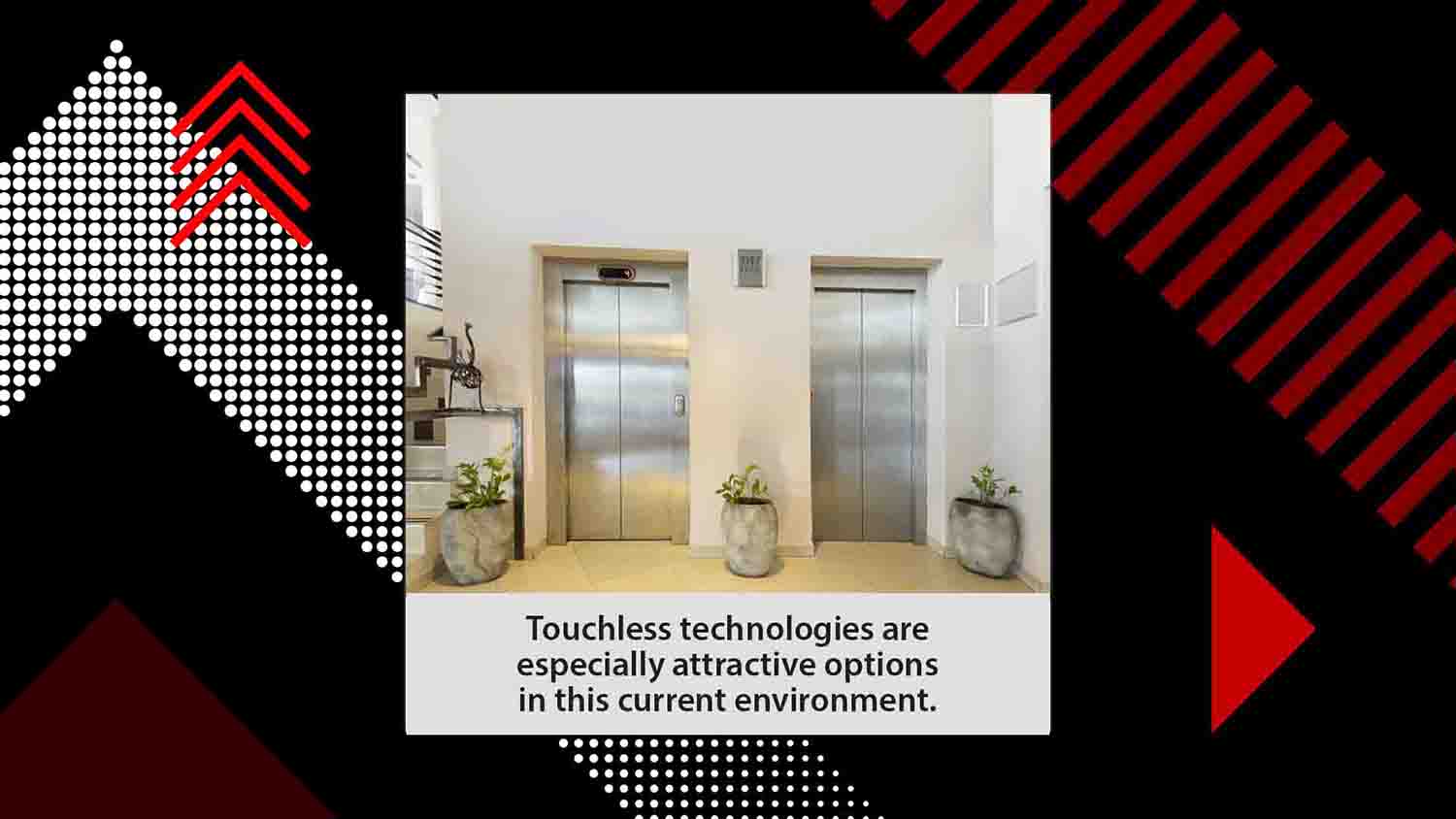 In the vertical transportation industry, it's often said that elevators are the "spine" of a building.
They are a necessity in tall buildings and offices as they move multiple people in between floors. To that end, both elevators and hygiene are critical to the conversation as building owners consider ways to move people through their facilities safely.
As we continue to navigate these unprecedented times, the industry has continued to innovate new products and safety features for the customers and passengers.
Touchless technologies are especially attractive options in this current environment. An example of touchless technology is the eCall service which enables passengers to use their cell phone as their personal elevator call button and call an eCall-equipped elevator when approaching it. This helps minimize use of public access elevator buttons.
Beyond touchless technology, destination dispatching system, which can help minimize the number of stops per trip, reduce car crowding and decrease travel times. This product prompts passengers to enter their specific floor in the Compass fixture rather than using standard two-directional call buttons. The system then assigns passengers traveling to nearby floors to the same car.
When looking at maintenance and service, we're learning that remote service can help reduce the number of in-person service calls and thus reduce the number of visitors to a building. Remote monitoring solutions use IoT technologies to provide real-time transparent information, proactive communication in the event of an issue, and helps prevent shutdowns with predictive insights.
Elevator and escalator purification products are also gaining popularity. Elevators can be retrofitted with a fan technology that can inactivate microorganisms and filter dust within the cab. The fan integrates an ion generator and ultraviolet lamp to kill germs and filter dust within the cab. Similarly, handrail sanitizers have become prominent offerings in the market.
As we all move toward a new normal, building owners may find benefit in upgrading to newer generation of elevators that allow them to reap the benefits of newer technologies. Once such simple instance may be customers opting for auto-door elevators, which eliminates the need for customers to open the doors manually thereby furthering the concept of touchless.
Despite this time of uncertainty, one thing remains clear: technology will play an important role in our industry.  facility managers, tenants and companies must all come together to emphasize passenger safety.
By Sebi Joseph, President, Otis India
ALSO READ: In China And India, The Growth Of Collaborative Workspace Is Phenomenal: Jonathan Hannam