HomeLane's Online 3D Design Technology Platform Bridges Demand Gap During Lockdown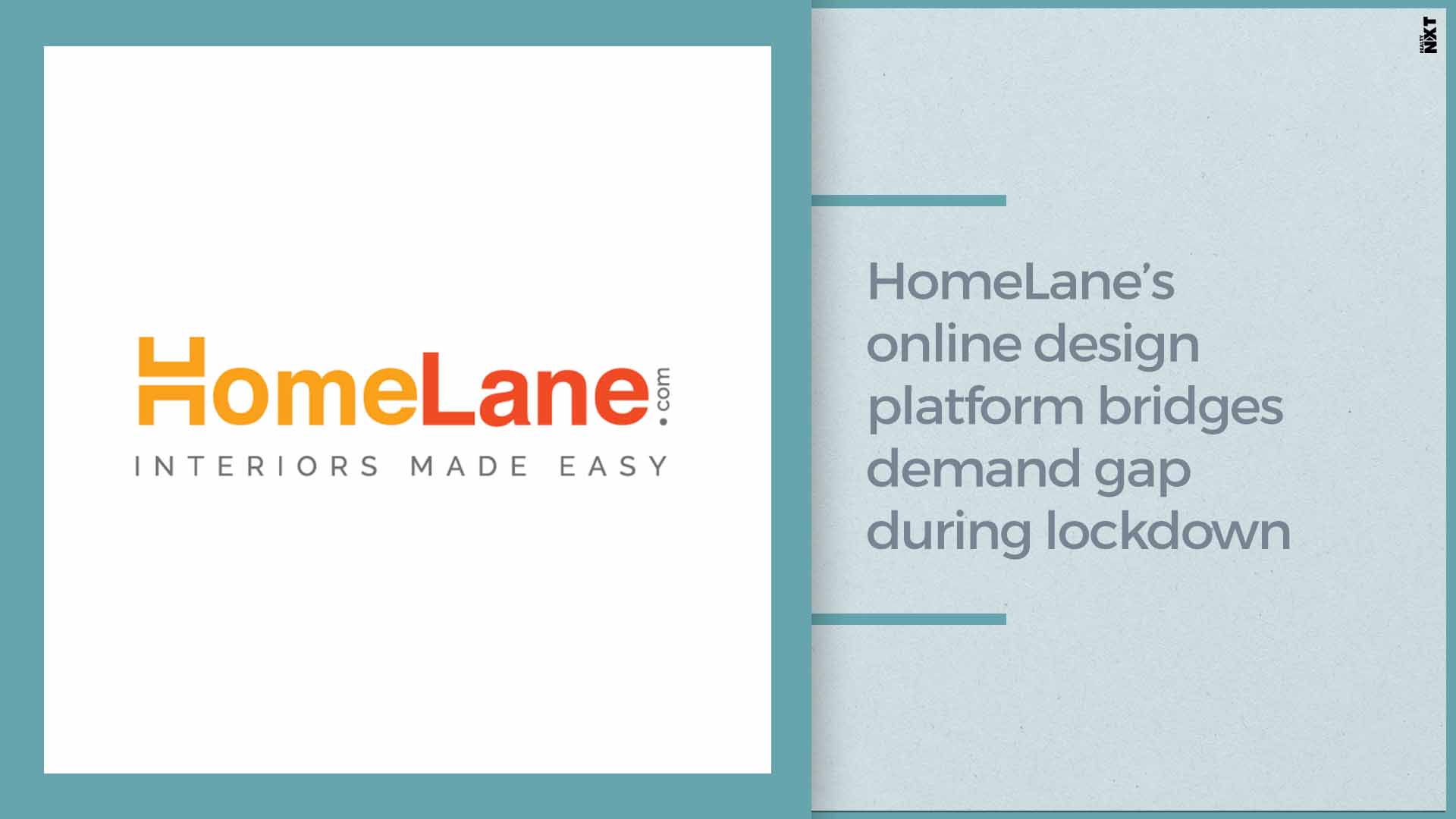 Banks on technology for positive outlook during the new fiscal, in the face of the Covid-19 crisis
During the nationwide Covid-19 lockdown, when the company's experience centers remained non-operative, HomeLane managed to get more than 350 new orders, by using its proprietary 3D design technology platform, SpaceCraft. With physical meetings across the industry coming to a halt, HomeLane designers met 2500+ families, completely online.
SpaceCraft is HomeLane's proprietary design technology platform that allows homeowners to visualize their new home's interiors in 3D. With this tool, not only can a customer visualize, but also personalize, as per her floor plan, and check prices instantly. All of this is available without any advance payment, thereby offering great value to the homeowners.
In order to ensure that the virtual meetings were as effective as the in-person meetings at the showrooms, HomeLane introduced a few upgrades to SpaceCraft. Virtual showroom tours and product videos were added to substitute for in-person visits to the experience centers. The customers got to see the design expert's profile and had 100% visibility into their actions while using the tool (for example: while selecting colours or material finishes, etc.) to enable easy and transparent decision making. The process of appointment booking was simplified to handle the increased demand for virtual meetings. Communication with customers was further enhanced to guide them through the various steps in their virtual design journey.
Founder & CEO of HomeLane, Srikanth Iyer commented, "Our virtual, collaborative design platform SpaceCraft has been a lifesaver for us at HomeLane. Despite the pandemic, we were able to close more than 350 orders during the lockdown as we tapped into the full potential of SpaceCraft. We are strongly positioned, despite Covid-19, to get to EBITDA profitability in FY21, which is a significant landmark we are aiming for."
Rajeev G N, Vice President – Marketing, HomeLane said, "A design tool built for virtual meetings, SpaceCraft helped us transition to the post-Covid world easily. Our consumers didn't have to stop working on their dream home. With the 3D design technology, they were able to visualise their new home and take their journey forward without stepping out of their homes."
HomeLane had raised $30 million in December last year in its Series D round which included new investors like Pidilite Group and Evolvence India Fund, apart from existing investors including Sequoia Capital and Accel Partners.
About HomeLane.com
Founded in 2014, HomeLane.com is India's preferred home interiors brand. With a presence in Bengaluru, Chennai, Hyderabad, Mumbai, NCR, Kolkata and Pune, HomeLane.com has established itself as a key enabler for homeowners in furnishing their dream home. HomeLane.com already delivered 9000+ projects since its inception with support of 900+ design experts and 18 experience centers.
ALSO READ: HDFC Chairman Deepak Parekh Calls For Loan Restructuring Of Real Estate