2020 Will Be A Better Year With A Good Number Of Unique Projects Achieving Fruition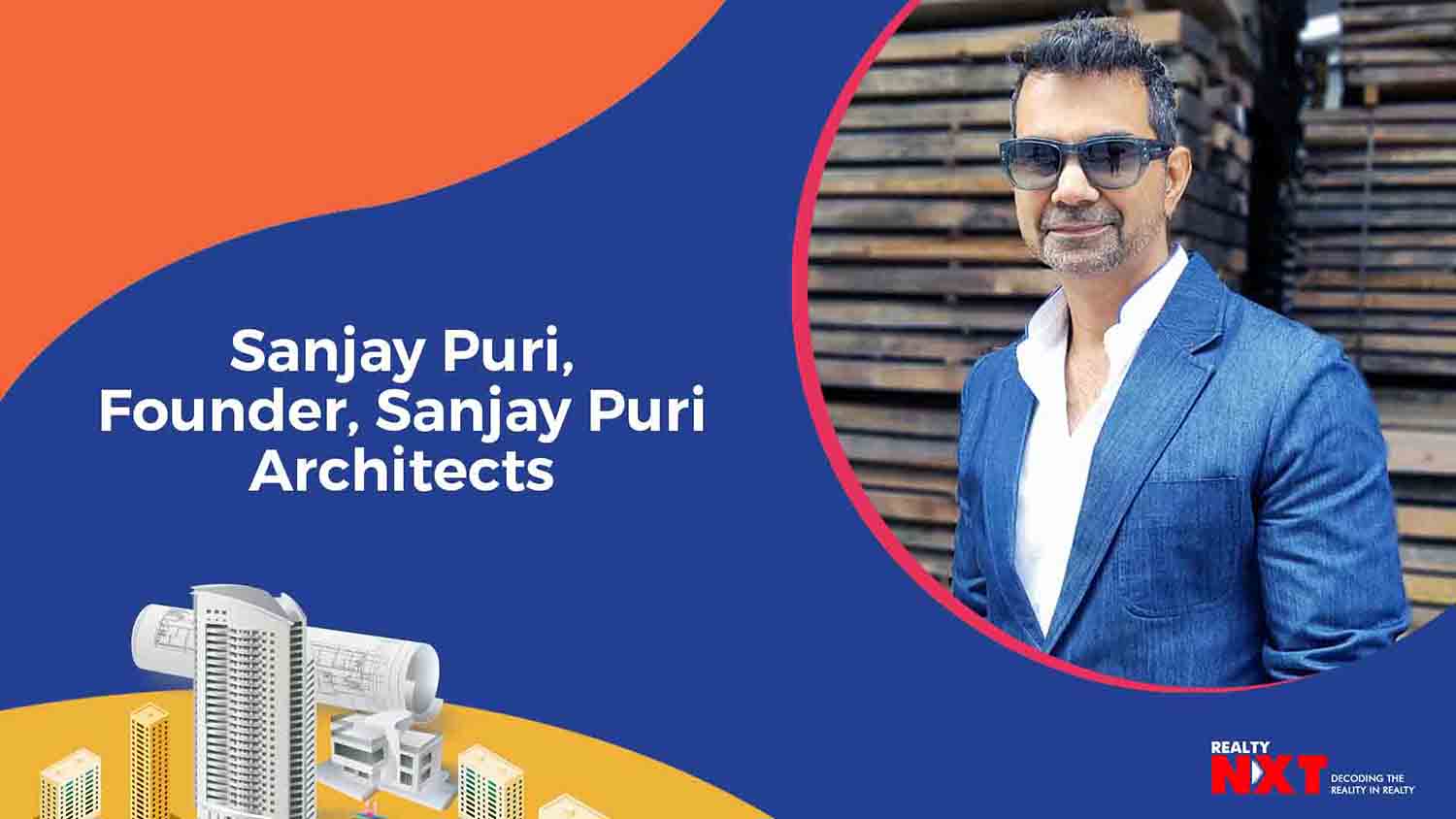 My current favorite is a virtual reality software that allows one to move within the building prior to constructing it, says Sanjay Puri, Founder, Sanjay Puri Architects.
A graduate of Mayo College, Sanjay Puri went on to pursue his dream of becoming an architect by studying from the Academy of Architecture, Mumbai.
Sanjay Puri, whose contribution to the architectural world has been immense, began his career by working under the aegis of master architect Hafeez Contractor when he had just started his office. In fact, Puri was the fourth person to be recruited by his office.
Following this, he went on to establish his own firm and in 1992 Sanjay Puri Architects was born. Since then he has been awarded over 120 international and 100 national awards for projects in Spain, Montenegro, Mauritius, Abu Dhabi, Dubai, and Montreal, in addition to 40 Indian cities. He has reviewed numerous architecture events, including the Leading European Architects Forum (LEAF), The World Architecture Festival (WAF) and the Perspective PLAN events held in many European countries. Read on for excerpts from the conversation.
1. What inspired you to become an architect? 
Reading the book Fountainhead by Ayn Rand was my introduction to architecture and fuelled my desire to become one.
2. Name your favorite creations so far, if you had to name any two. 
Ishatvam 9, a residential building in Ranchi and 18 Screens, a house in Lucknow and The Street, a student's hostel in Mathura are so far the favorite creations.
3. How does technology help you to achieve your best designs? And do you have favorite software? 
Technology helps in various ways. In first allowing one to visualize, then a visual walkthrough for understanding, then for studying heat gain and lighting and finally for creating the drawings required for construction. Currently the favorite is VR, a virtual reality software that allows one to move within the building prior to constructing it in reality.
4. Any recent project which you came across to be very challenging? 
All projects pose challenges of varying levels and that is a part of what makes them interesting.
5. We have noticed that environmental sustainability remains the basis of all your architectural creations, please tell us more on this. 
The way a building is oriented can make a difference of almost 25% in reduction of heat gain pertinent to climates in most Indian cities. The way spaces are internally planned can reduce dependency on artificial light. The sourcing of locally made materials can reduce transport costs and thereby reduce the carbon footprint. These are just a few of the multiple ways one can create sustainable and energy efficient design solutions like rainwater harvesting, water recycling, solar power harnessing. Planning in a way that does not entail site cutting or filling are some more aspects of creating sustainable designs.
6. How do you keep yourself inspired and evolved with new designs and demands from different clients?
Attending exhibitions and design events, visiting new interesting buildings, exploring places around the world, studying history and interacting with architects, designers and artists with different ideologies are some of the things that keeps one inspired and wanting to do more in unique creative ways.
7. How does 2020 look like for your company in terms of projects and what do you expect in 2020? Also, how was 2019?
2019 was a good year for us. We won 13 international awards, were the juror and speaker at various international as well as Indian design events and most importantly a fair number of interesting projects progressed towards completion with new ones starting. 2020 will be a better year with a good number of unique projects achieving fruition.
8. What advice would you give to young professionals starting out today? 
To explore new cities and buildings, participate in design events, visit exhibitions and biennale events and focus on work.
ALSO READ: Designing Your Home Interiors On A Budget