Maintaining Productivity, Engagement And Health In The Post Covid-19 Era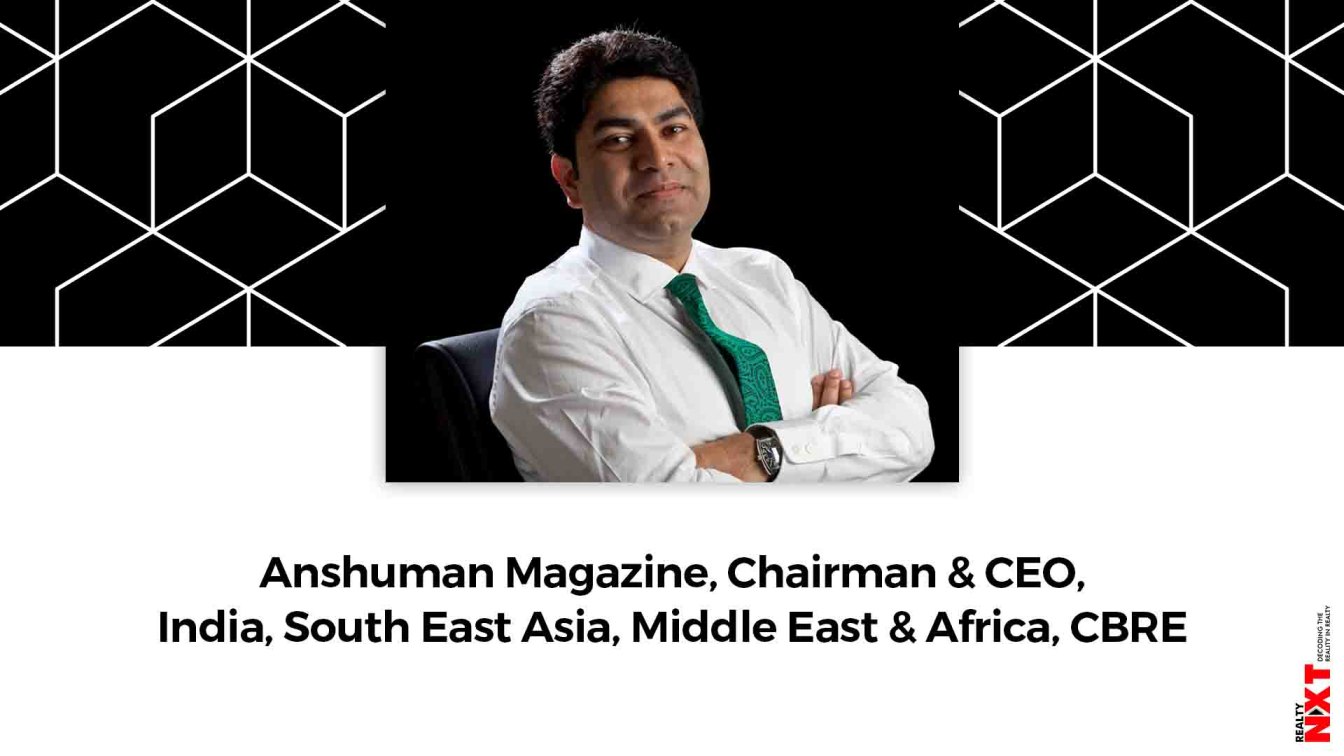 Recent years have seen the development of a wide range of technological solutions enabling companies to enhance resilience, maintain stability and ensure business and real estate continuity.
The adoption of these digital tools has been gradual and slower in some companies as they lacked the urgency or compelling reasons to alter their approach. However, the COVID-19 has re-aligned companies to adopt digital solutions at an unprecedented pace, with the outbreak appearing to fast forward the adaptation of technology. Along with technology, several other factors like workplace wellness and flexible working have risen up the agenda for companies and the trend will continue even in the Post-COVID era.
Wellness: Paramount Importance 
Wellness and design have been an integral part of the workplace concept. We have long recognized that employee health and efficiency have a direct and clear connection with each other. Healthy employees usually take lesser sick days off and their productivity is much higher at work. The COVID-19 outbreak has prompted occupiers to accelerate the implementation of wellness measures in their workplaces while introducing additional hygiene and health-related steps. Most workplaces and buildings have stepped up sanitization protocols such as cleaning and disinfecting, while others have utilised more conspicuous measures including monitoring building entry and exit points and installing body temperature measuring equipment.
In the longer-term, we believe that the Covid-19 situation will support the drive to enhance workplace wellness, which could generate stronger demand for properties that can provide high quality air, ventilation systems and other indoor environmental features.
By improving the health and wellbeing of its workforce, an organisation can create a distinct competitive advantage through reduced healthcare costs, less absenteeism, increased productivity, as well as improved staff retention. Apart from awareness, wellness programmes offer a win-win situation for both organisation and employees and, quite simply, make good business sense. As with most corporate programmes, building a business case for wellness and demonstrating ROI will probably determine the extent to which it's adopted and therefore succeeds. Establishing a good baseline of measures and tracking progress will help with this.
Agility: Here to stay
Due to heightened concern around hygiene and health, we expect many of the measures to become permanent features in workplaces, even after the COVID-19 outbreak has been contained. This will create further opportunities for office occupiers to test the feasibility of flexible working or agile working in many markets. The evolving landscape of work has very real implications for real estate, creating a new wave of expectations and opportunities. Owners, occupiers and service providers will be re-looking at their business continuity plans and accordingly re-align their strategies to reduce cost of operation
and explore options that are grounded in the concept of agility-to deliver highly effective workplaces, differentiated assets and optimized portfolios that yield more value for the organizations and the people they serve. This unfortunate incident has opened new business models which makes the players more reliant on technology for ensuring business continuity.
Technology: Forced to adapt
The COVID-19 outbreak has prompted the government to encourage employees to work from home in order to limit social contact. This trial will spur companies to adopt flexible working polices in future. While this may result in companies requiring less office space per-employee in the long run, there will be stronger demand for higher quality space, which are future ready.
In the current scenario, cloud technology has played a key role in supporting remote working by connecting users with their enterprise databases and other online resources. The demand is projected to grow significantly in the coming years, with enterprises advised to enhance their cloud capacity to ensure business sustainability. New technology solutions are taking collaboration to the next level and facilitating a cultural shift to a digitally driven workplace. Immersive technologies such as Virtual Reality are adding value in roles such as employee job training due to its ability to simulate real-life situations. Analytics is being increasingly used to improve the workplace and drive competitive advantage by simplifying data management, visualization and report generation.
The future of the workplace will also include uptake of touchless technologies and devices that could accelerate. A shift from lift buttons and doorways that people physically touch that can spread contagious illnesses from person to person. The building could resemble the design of hospitals, with greater segregation between floors and buildings to prevent any cross-contamination of air and greater filtration. Enhanced focus on hygiene could even set the green building movement back. For example, there might be more water used because people are washing their hands for longer, or more energy might be used to store water at a higher temperature to reduce microbial risk. Additional cleaning and maintenance technologies such as ultraviolet light to disinfect surfaces may increase. HVAC will focus more on fresh air, ventilation, and filtration rather than just the cooling and energy saving. Corporation agile and authentic in nature will quickly adapt to the new environment, leveraging technology to another level. They will have the values, purpose and opportunities to attract the best talent from the industry. Technology has been instrumental in defining the future of workspaces across the world and it will enable flexibility to employees to work from home even after the Covid-19 situation subsides.
CBRE also expects indoor air quality – which has already been found to affect employee productivity to climb up the landlord and occupier agenda. It also expects the growing emphasis on health and hygiene to help strengthen a culture of workplace wellness – a trend that has already gained considerable momentum in the across the sectors. Companies are already or should start re-visiting their business continuity plan and re-align their business strategies by offering a robust infrastructure to the employees. Companies which were already choosing to implement flexible work options are more focused on improving the human experience.
From supporting employees, flexibility & technology, work-life balance, changing attitudes towards wellness, design and the rise of technology will have a major impact on the workplace, facilities and services it provides. These factors will alter the way people will interact with their built environment both physically and mentally. With employers moving towards cognitive and emotional well-being of employees, and concepts such as air, comfort, light and mind taking the centre stage, organisations will be pushed to make a real and measurable difference to see how we function within our urban spaces. It will become essential for companies to shift from merely being a space provider to creating experience and community, and offer an inviting atmosphere that fosters collaboration, creativity & productivity. 
ALSO READ: The Current State Of Indian Realty And How It Can Revive From The Pandemic