Affordable Housing Has Brought The Much-Needed Attention Back To Real Estate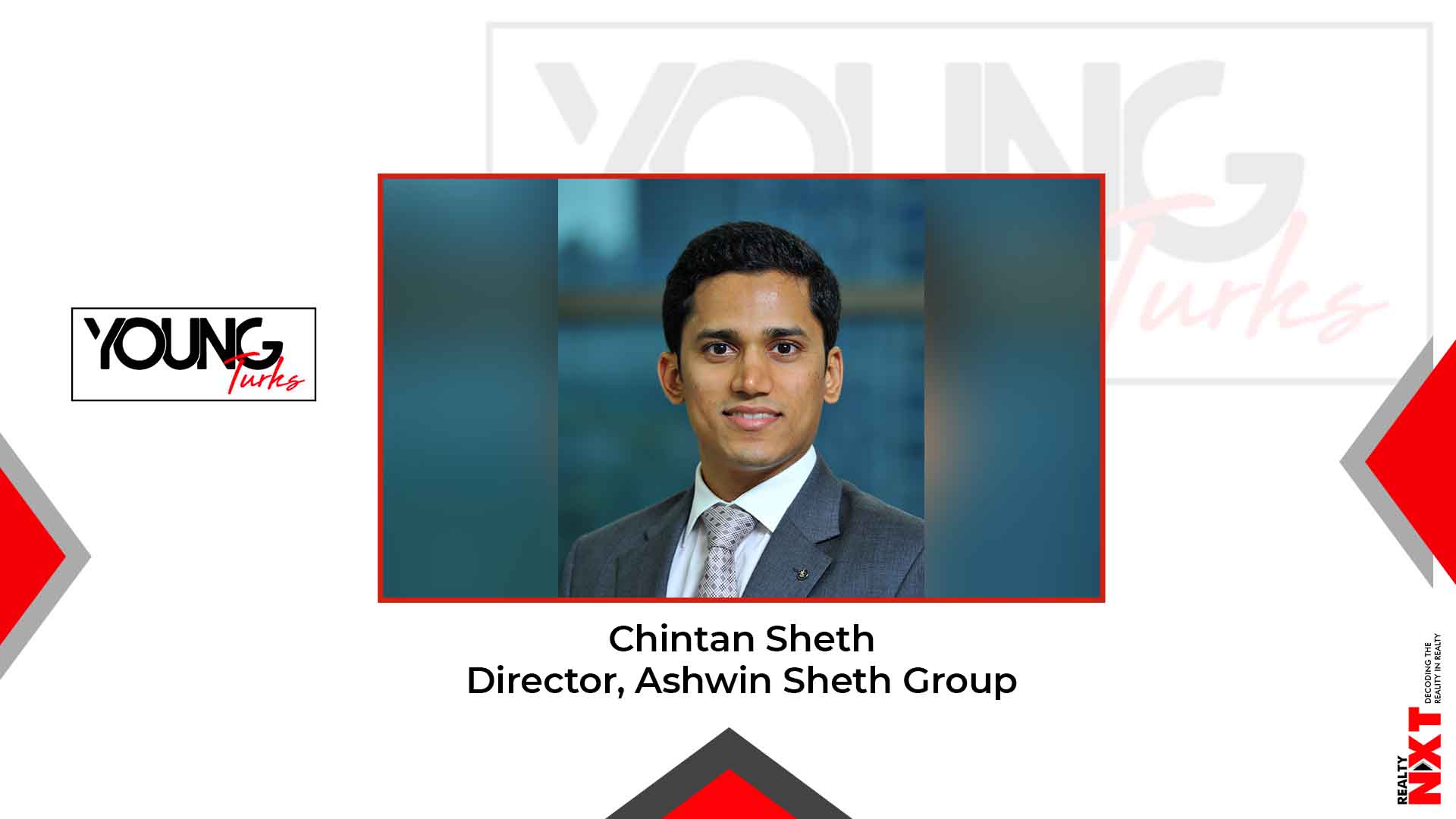 In 2020 we will be re-entering the commercial segment says, Chintan Sheth, Director, Ashwin Sheth Group
Ashwin Sheth Group, previously known as Sheth Developers, is a well-known name and a leading developer in the luxury housing, retail and commercial segment of real estate, with a global footprint.
The group was founded by visionary Mr. Ashwin Sheth in 1986. Since its inception, the organization has created some of the largest townships, complexes and tallest skyscrapers through resourceful planning, an unwavering focus on quality and customer-oriented designs.
With a vision of 'Life By Design', Chintan Sheth, Director of the Ashwin Sheth Group is successfully building on the equity of the brand and steering it towards a position of pre-eminence in the real-estate industry. Having graduated from one of the leading universities in the USA, he has also brought in knowledge from the field of Computer Science and Engineering.
Mr. Sheth is responsible for marketing & sales, procurement, engineering, construction, customer relationship management, HR and administration divisions of the Ashwin Sheth Group. Read on for excerpts from the conversation.
1. Tell us about your ongoing projects, how's the response so far. How would you conclude the responses in 2019? Also, are there any new projects that you plan to launch in 2020?
The year 2019 was a good year for us. For our three ongoing projects of Sheth Avalon and Sheth Zuri in Thane and Sheth Montana in Mulund, we have received responses as per our expectations to meet our growth guidance. In 2019, there were successive repo rate cuts announced by the RBI, which helped in improved interest and sales. Having said that, in 2020 we will be re-entering commercial segment.
2. What is your take on affordable housing? Which segment will be the main offering of Ashwin Seth Group?
Affordable housing has brought the much-needed attention back to the sector, with schemes such as Housing for All by 2022. Several developers have re-aligned their strategies and have accommodated affordable housing into their portfolio. However, for us, our target has always been mid-income and luxury segment and going forward this will continue. 
3. How do you see the Indian realty sector shaping up? What will be the company's plan of action for 2020?
Sales volume increased during 2019 with the auspicious occasions of Dussehra and Diwali registering the best sales during the year. This momentum is likely to continue in 2020. In the New Year, we may witness investors, funds and lenders showing more confidence to finance projects. If employment levels also improve and inflation is kept under check, the year 2020 may well be the turnaround year.
4. Name three key PropTech innovations that you think can address the major challenges looming over Indian real estate.
Until a few years ago, PropTech was seen as a distant reality. But, in the last couple of years, PropTech has made major inroads in the real estate sector. Already, Artificial Intelligence, Internet of Things and Virtual Reality have started becoming essential tools for sales and marketing pitches and data analysis.
5. Do you think PropTech really has the potential to disrupt the Indian real estate industry?
In real estate, sales continue to be widely dependent via the human interface and not solely on technology. Nonetheless, it has been observed that social media / online marketing helps in generating leads for sales as a homebuyer first researches on the Internet before visiting a micro-market. The sector has already adapted to advancements introduced by technologies and in future, we may witness newer dimensions getting introduced to PropTech, which in turn may be a potential disruptor.
6. How much credit will you give technology for bringing in the change that we are witnessing in India's real estate sector today?
Technology has always played a vital role in shaping any sector and real estate is no different. With rapid urbanization and evolving socio-economic dynamics, expectations and demands too are transforming. Some of the technologies introduced by developers are reactive (due to market demand) and while most of them are proactive (to better one's business and project delivery schedule). Several leading developers have started utilising PropTech to assist them during construction stages, this helps in planning better to move towards project completion.
7. What are the changes that you are expecting in 2020? Where do you think the government can play an important role to make 2020 a blockbuster year?
In 2020, we expect the Union Budget to bring in more relief for the homebuyers and developers alike. For individual income taxpayers, there should be easing of tax slabs. This will result in more money in the hands of each family, which in turn will help in stepping up consumption. Already, the government has announced setting up of Alternative Investment Fund for stressed projects, this is a major welcome move. In 2020, the industry looks forward to gaining benefits from this fund and push forward stuck projects. Stranded homebuyers getting their dream home is what actually can make 2020 a blockbuster year.
ALSO READ: In An Exclusive Conversation With Varun Gopinath, Head Of Sales, WeWork India