Homeowners Can Easily Schedule Virtual Tours Using Free HomeLister App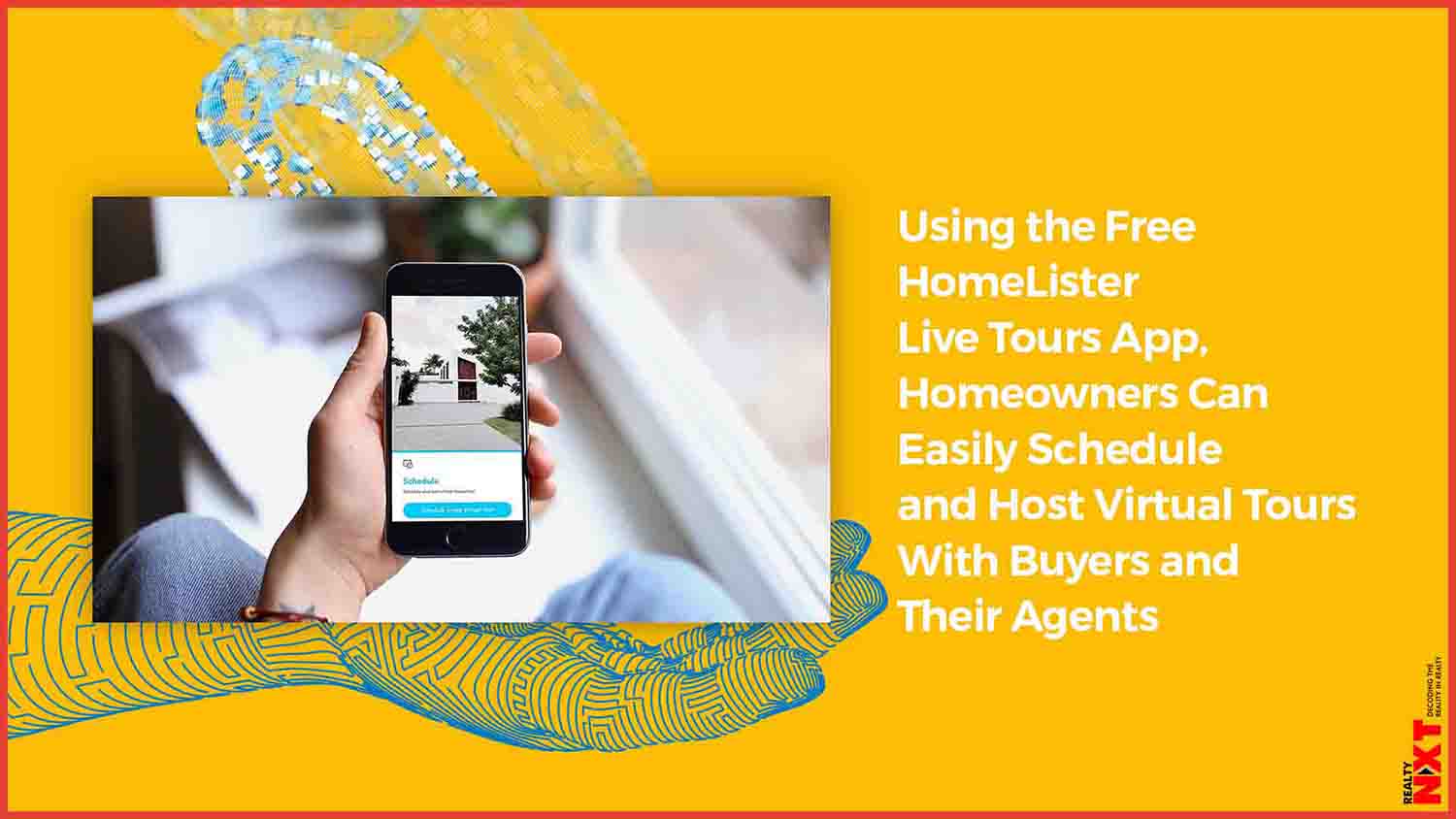 Using the free HomeLister Live Tours app for iOS and Android smartphones, homeowners can easily schedule and host virtual house tours with buyers and their agents.
The user-friendly app is designed specifically for homeowners, allowing them to conduct tours with the click of a button. Inviting buyers to take a tour is also simple, convenient and fast. Homeowners simply enter the buyer's contact information, select a date and time and the invitation is on its way.
The convenience does not end there. The HomeLister Live Tours app automatically notifies the homeowner and the buyer at the scheduled time and sets up the video. All the homeowner has to do is talk. It is not necessary for them to understand how to set up or run video conferencing technology. 
The app allows users to schedule virtual tours with just one attendee or multiple attendees at a time. It also sends users notifications of upcoming virtual house tours via text message or email.
The HomeLister Live Tours app is one of the innovative tools available from HomeLister. The company offers homeowners a new way to list their house in the MLS and all search websites such as Zillow, Realtor.com, Redfin and ReMax. Using HomeLister, homeowners get the professional support they need without paying a traditional real estate agent commission. The company empowers homeowners to easily manage the entire home selling experience themselves, from listing their home to closing.
HomeLister offers support for the following steps:
Creating the listing
Preparing the home
Photographing and videoing the home
Publishing the listing
Marketing the home
Managing the paperwork
Working with buyers
Negotiating offers
Performing the closing
Listing a home with HomeLister is free of charge. Homeowners pay a low flat fee only when their home sells. The company never takes a percentage of the sale price.
"Our mission at HomeLister has always been to make listing and selling a home convenient, simple and affordable for homeowners. The HomeLister Live Tours app is another way to allow homeowners to conduct a home sale safely, conveniently and easily. We continue to strive to provide the best possible home sale experience and save homeowners incredible amounts of money," said Lindsay McLean, founder and CEO.
About HomeLister
HomeLister offers homeowners an empowering new way to sell their home. Homeowners get their listing added to the MLS and every search website. Homeowners choose how much assistance they would like from HomeLister. The company never takes a percentage of the sale price, charging a low flat fee starting at $599 instead. HomeLister is free to try and users can cancel it at any time. Now, homeowners can take advantage of the HomeLister Live Tours app to conduct virtual tours.