LeaseTalk Brings Transparency To Commercial Lease Data and Protects Tenants' Interests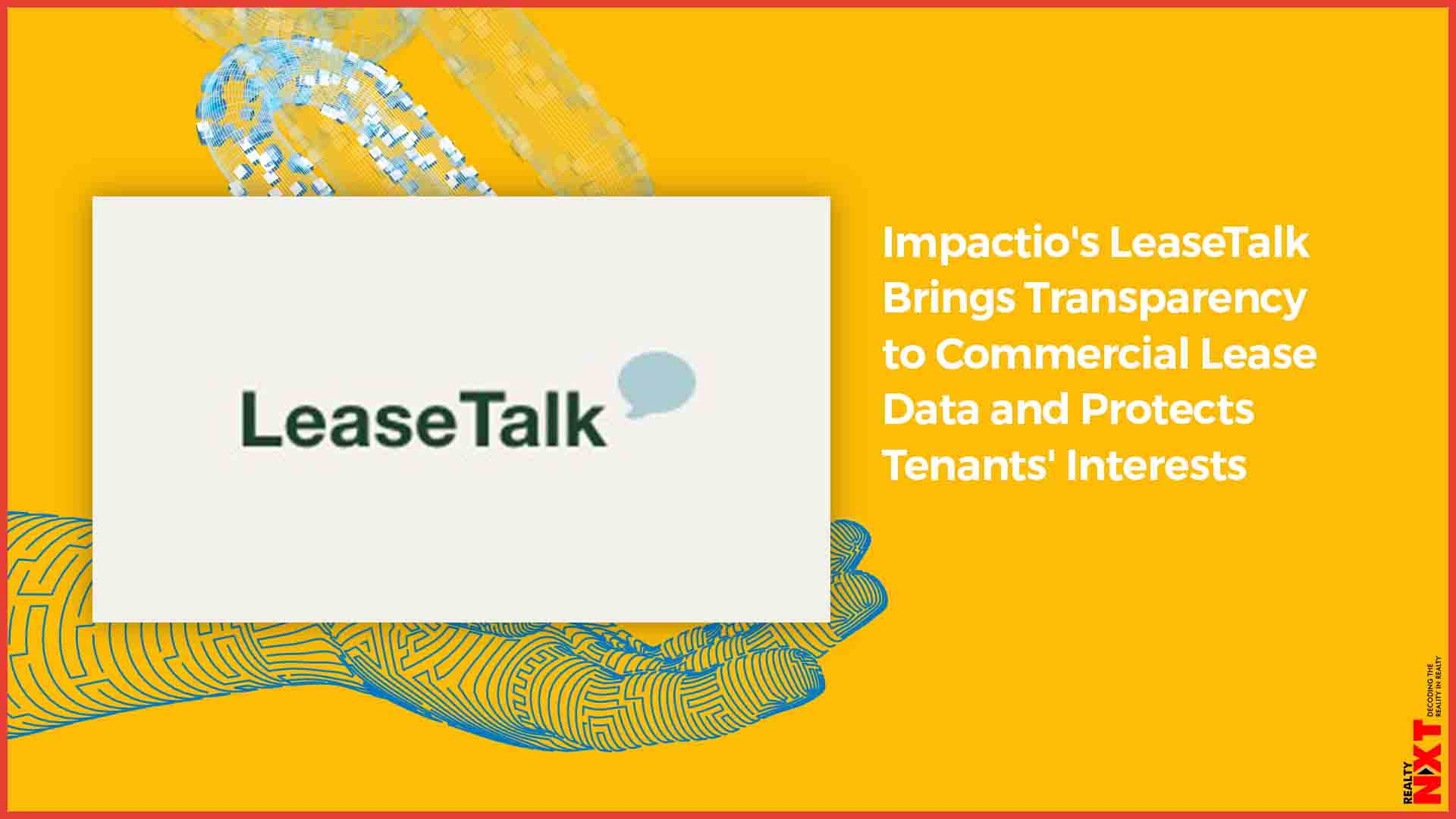 LeaseTalk offers renters a strategic advantage when it comes to finding and renting the ideal property, discussing related legal issues or connecting with other tenants in the same building
Impactio, Inc., a San Francisco-based data analytics company and remote talent solution provider, announces the launch of LeaseTalk, a commercial real estate review and intelligence platform and location-based forum committed to improving transparency of the commercial lease data and advancing tenants' interests. LeaseTalk offers renters a strategic advantage when it comes to finding and renting the ideal property, discussing related legal issues or connecting with other tenants in the same building.
"Renters have traditionally relied on the information provided by the landlord or property manager, which can be less than accurate at times," says Lawrence Shay, CEO and Co-Founder of Impactio. "LeaseTalk, a sort of Glassdoor for tenants, operates as an online location-based forum and leasing building's review platform where tenants can discuss the following topics: Lease Termination, Rent Reduction, Legal Discussions & Lease Disputes, Sublease Space, and General Discussions around Rental Spaces. All of these possibilities come under the unique package of an online service that operates in a similar fashion to what Glassdoor has done for job seekers to look for good employers."
While landlords and property managers enjoy various screening tools to protect their interests, such as background checks, applications, and credit checks, prospective tenants don't have a way to gauge the risks involved with renting a property. In fact, the only way a renter typically finds out that they've landed in a less than desirable situation is after they've already signed a lengthy lease contract.
With LeaseTalk, prospective tenants have a powerful lease intelligence tool on their side. This dynamic solution lets users leverage a seamless search feature for finding reviews, prior lessees' actual rent information, and related discussion on any property they're interested in. Once they view a property, they can read reviews left by previous tenants or leave reviews of their own on properties they've rented. They can also start a discussion thread to ask questions related to the lease or the rental property and wait for other tenants in the local neighborhood to reply. The consolidation of building reviews, actual rent data information, and local discussions makes heightened transparency possible and protects the interests of prospective tenants who look forward to finding their dream property.
About Impactio
Impactio Inc. is an American internet technology company organized in Delaware in 2017 and based in San Francisco, California, that operates several online data analytics aggregators in different application domains and owns a remote talent solution service including namesake and flagship Impactio.com, LeaseTalk and Impactian. Its flagship Impactio.com is America's leading platform of academic impact analytics and professional reputation management designed for PhDs, scientists, researchers, and engineers. Launched in early 2020, the platform offers its members visualized impact analytics reports, citation management tools, academic resume builder, and network capabilities.