Increase In Demand Of Weekend Homes Post COVID-19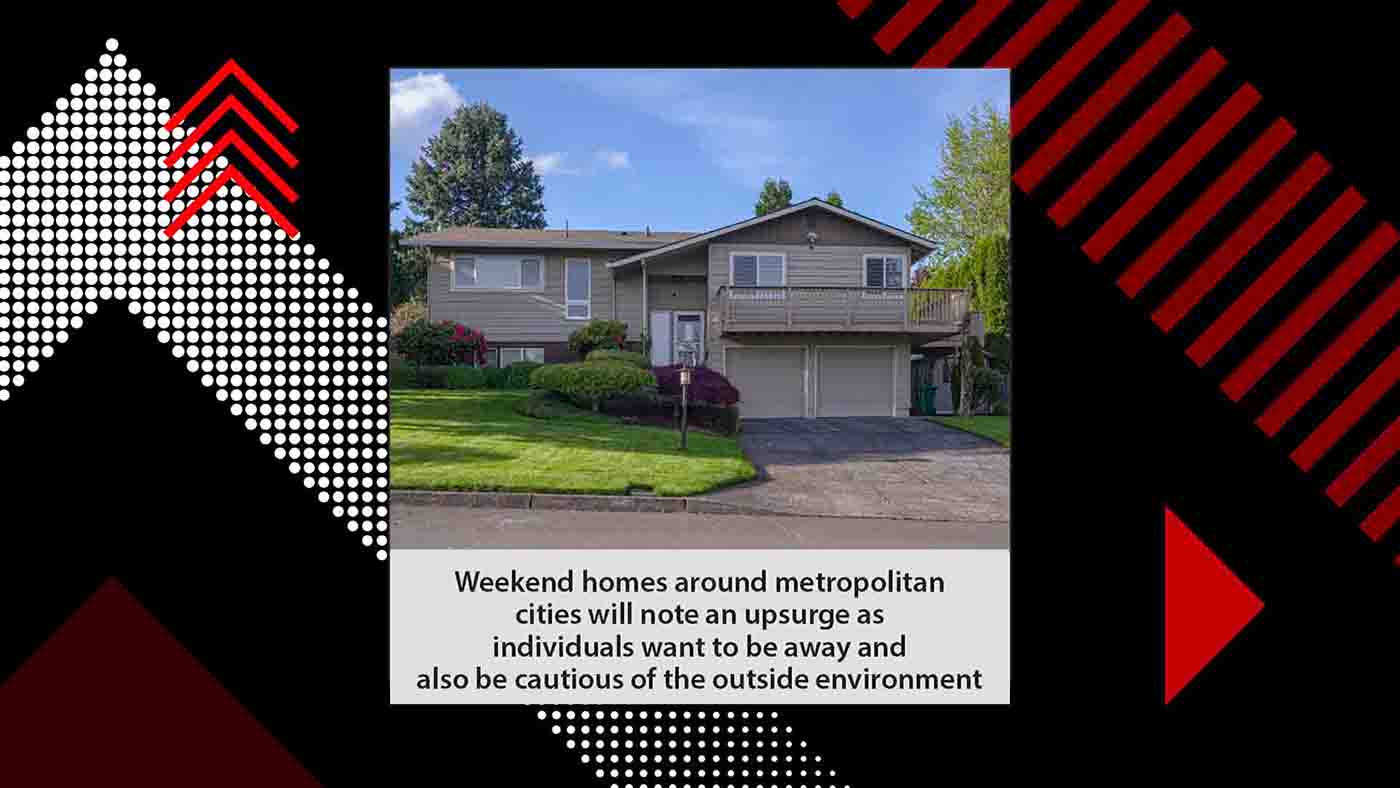 Over the past few months, people are stuck in their homes and summer travel plans stand cancelled, antsy city dwellers seeking an escape to nearby vacation places are simply growing in numbers. 
With hotels and hospitality businesses aiming to re-open gradually in a phased manner, the risk of going to hotel rooms is going to hover over travellers for a considerable amount of time even after the pandemic. In such situations, the demand for homes with larger spaces will significantly increase in the long-run. Weekend homes around metropolitan cities will note an upsurge as individuals want to be away and also be cautious of the outside environment. Developers are looking at building gated communities and townships in areas such as Lonavala, Khandala amongst others, which providing the apt atmosphere where close-knit families can enjoy.
Given the infrastructure constraints and challenges such as persistent traffic, congestion and pollution, being faced by the urban dwellers today, integrated townships bring value propositions such as space, convenience, affordability and a relaxing lifestyle in one package. The promise of security and the comfort of having everything within the reach will further escalate the demand for this segment. The coronavirus pandemic has brought about a drastic shift in consumption patterns, consequently impacting numerous future scenarios.
With work from home likely to continue for a few months, working professionals are planning quick trips and getaways to places that are easily accessible and offer the necessary protection and safety. People will choose to spend holidays and vacations in their weekend homes instead of travelling abroad to foreign destinations. New habits and behaviours are being formed, which will continue beyond the crisis, permanently changing how to live and work. Post COVID-19, there will be a big shift towards the concept of weekend homes, which was once aspirational and is now becoming an emerging trend as an element of safe and secure investment.
By Hakim Lakdawala, Group Promoter, Goodwill Developers 
ALSO READ: CREDAI Seeks CM's Help For Speedy Approval Of Projects: Coimbatore