Online Brand – Home Artisan, That You Must Know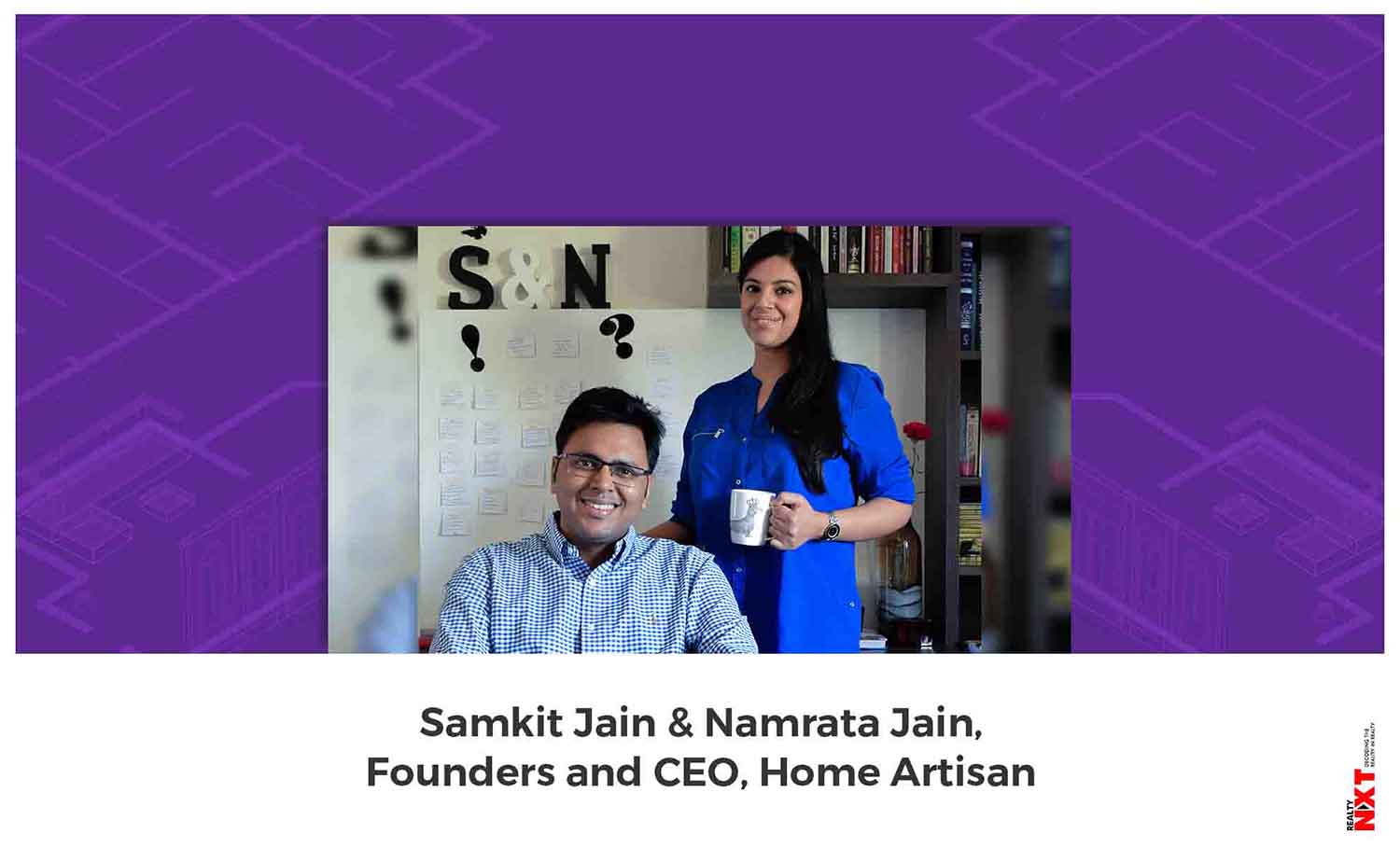 For Home Artisan, design-centricity is a key focus area. Most of the products are designed in-house, but from time to time, the brand also partners with suppliers who share similar design aesthetics and sensibilities.

Home Artisan offers a unique selection of modern and elegant home décor products that are born at an intersection of ideas: where form meets function, trendy meets timeless, and style meets simplicity. From Scandinavian design inspired lanterns to geometric photo frames, they design and curate products that exude superior craftsmanship and reflect global trends for a discerning audience that is tired of having to choose between overpriced home décor brands or poorly-curated collections at local stores.
Here are excerpts from our interview with Namrata Jain, Founder and CEO, Home Artisan. She talks about her journey with Home Artisan, her inspiration behind the designs and collaboration with designers in the future. Read on for excerpts from the conversation.
1. How did your journey with Home Artisan begin?
My husband Samkit (Jain) and I conceptualized Home Artisan in 2015, but it took us almost a year to do research, design and manufacture products. Our online store finally became live in November 2016.
After our marriage, while doing up our own house, we struggled to find décor items that would help us personalize our space without spending a bomb. We ended up buying most of it during our travels outside the country. We thoroughly enjoyed curating products for our own house. We felt that like us, there might be other people facing a similar challenge, and therefore we decided to address this challenge by indulging ourselves in something that we really enjoy doing.

2. How would you describe Home Artisan as a brand?
For us, a brand is more than just sheer marketing presence or name recall. We think of a brand as a promise, one that is kept over and over again. Our promise to our customers is to provide them with unique, exceptionally-crafted products delivered with customer service that makes them smile.

3. What is the inspiration behind the designs?
Our product design philosophy is guided by William Morris' quote "Have nothing in your house that you do not know to be useful, or believe to be beautiful." Utility and aesthetics are the two pillars on which we assess our designs.
When we go through the research phase for our new product line, we study domestic and international interior trends. Our research yields major trends that become the inspiration for our products. For instance, in 2019 marble and brass were trending; interior designers were using the combination everywhere. We came up with our line of marble and brass that had coasters, trays, lamps and photo frames. The line was a great success because the product categories were such that people could update their homes with the au courant of the interior world without a lot of hassle or without spending too much. Apart from the trends, we also have a few classic design inspirations that never go out of vogue, for instance the combination of ivory and gold. It is a timeless colour palette, and we have seen a good uptake for products in this palette.

4. A lot of brands are tying up with online influencers to showcase their products, do you think it's the right way to approach your audience and the right way to market a brand?
When it comes to marketing, we believe there is no right or wrong approach. It really depends on who your target audience is and what kind of content and channels they are engaging with. For Home Artisan, we have so far focused on and organic, or rather, direct engagement with our customers because that allows us to build a sustained relationship with them (and vice versa).

5. Your website showcases some of the home collection by designer Ritu Kumar, will we be seeing more such tie-ups in the future?
We never say never! We'd love to partner with other brands that are aligned with our aesthetic sense and values, and complement our product offerings.

6. How do you make sure your collection connects with the audience? What's the process you make yourself go through before launching any new collection?
From the very beginning, our aim was to build a design-centric home décor brand, one that is meticulous and deliberate in the way it designs and crafts products. We wanted to bring some method to the madness, so to speak, and to that end, we have instituted a well-defined, methodical creative process that typically takes about 3-4 months (and about as many Microsoft Excel sheets!) from ideation to implementation.
It starts with research, and a lot of it (not surprising, given our professional pedigree!) into understanding home décor and interior design trends both in India and across the globe. We understand that today's audience wants unique products to adorn their homes, therefore we spend a lot of time obsessing over the key characteristics of contemporary design languages – what makes Scandinavian design Scandinavian design? So on and so forth, and finally narrow down to a select few 'design inspirations' that will manifest themselves in the form of our products.
From then on, we get down to the product design phase, where it is all about letting our creative juices flow on the drawing board. So, converting our design inspirations into sketches of actual products, thinking about materials and colors, and then finally moving to prototyping, bulk production, and quality assurance.

7. Are you planning to consider a brick-and-mortar store for your brand or the online store works for you?
We believe in being where are customers are. Our online presence has allowed us to reach customers across the length and breadth of the country, and so it's great that we can offer our customers easy access to our products. That said, brick-and-mortar stores are definitely on our horizon for those customers that would like to have a much more intimate experience with our products.
ALSO READ: The "WorldHome" Collection Was Conceptualized Around The Idea Of Redefining Luxury