How Technological Transformation Can Reshape The Real Estate Sector?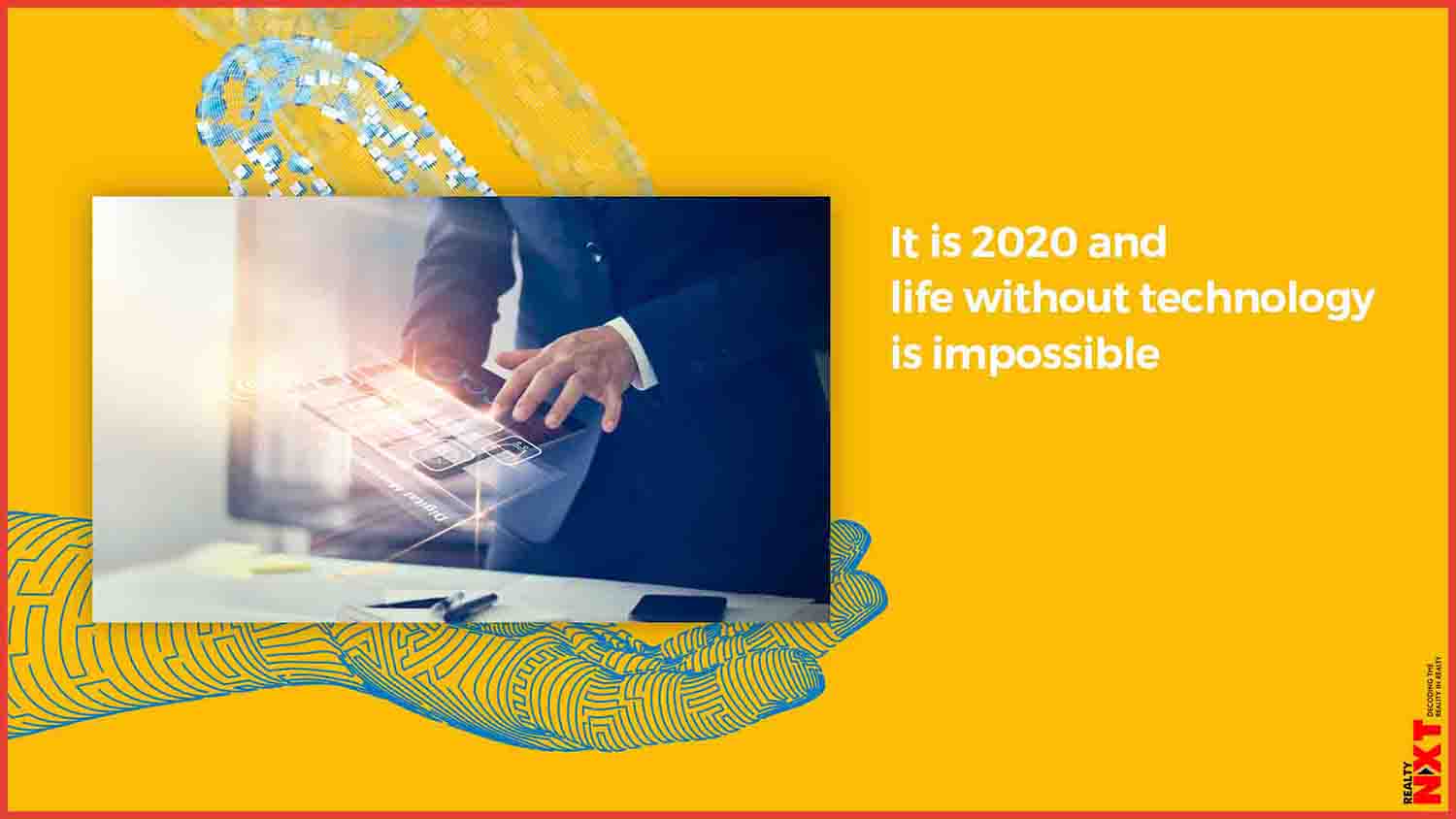 "Any sufficiently advanced technology is indistinguishable from magic." Arthur C. Clarke
It is 2020 and life without technology is impossible. Period. Those who adapt survive and thrive but those who don't are left behind. Real estate too is now infused with technology. Whether it's swanky smart homes, using robots for construction or virtual tours of properties, real estate today without technology is unimaginable.
RealtyNXT lists down how technological transformation will revolutionise the real estate industry.
Effective saving of money and time
AI technologies like chatbots, intellectual robots and others like blockchain, virtual reality and augmented reality help in cost curtailing in a huge way. For example, chatbots tin a project's website slashes the cost of customer service. An AI assistant is especially helpful in answering regarding common questions asked by potential home buyers. Intellectual robots are more efficient and quicker in analysing and calculating costs. On the other hand, construction robots are extremely quick and methodical in the tasks they specialise in thus saving both time and money.
Enhancing sustainability
In today's times, an eco-friendly approach is mandatory for the real estate industry. After all it is all about safeguarding the planet for the future generations. This is where technology will play a very big role. There are many technologies that already specialise in this. Special IoT technology checks the air for pollution as well as noise levels in the area. This will play a pivotal role in fixing and nurturing the environment in the long run.
Ensures maximum safety
Technology like drones play a vital role in providing safety during a project's construction. For example, a drone can detect even the slightest cracks in a project thanks to its super quality camera thus alerting the developer of the area that needs to be taken care of. On the other hand because of Covid-19, many developers will opt to incorporate tech which ensures that home buyers enjoy the utmost safety measures as well as social distancing.
Widens reach
We all saw how during the pandemic, the only way developers could communicate effectively with buyers was through the digital medium, Also, an interesting point to note here would be that a digital advertising approach will help developers target buyers across the globe instead of just one city or state. Going forward, digital marketing especially in the real estate industry will play a pivotal role in increasing sales.
Easing lives of home buyers
Whether its 360 degree property tours or using AR to design home interiors, the biggest benefits of technology will be enjoyed by home buyers. Their lives will become easier. IoT will be integrated to streamline day to day activities like communication in case of any complaints, bill payments, safeguarding homes, monitoring of nearby landmarks, waste management etc.
ALSO READ: Green Star Homes Changing The Real Estate Scenario