Affordable And Unique Wall Design Ideas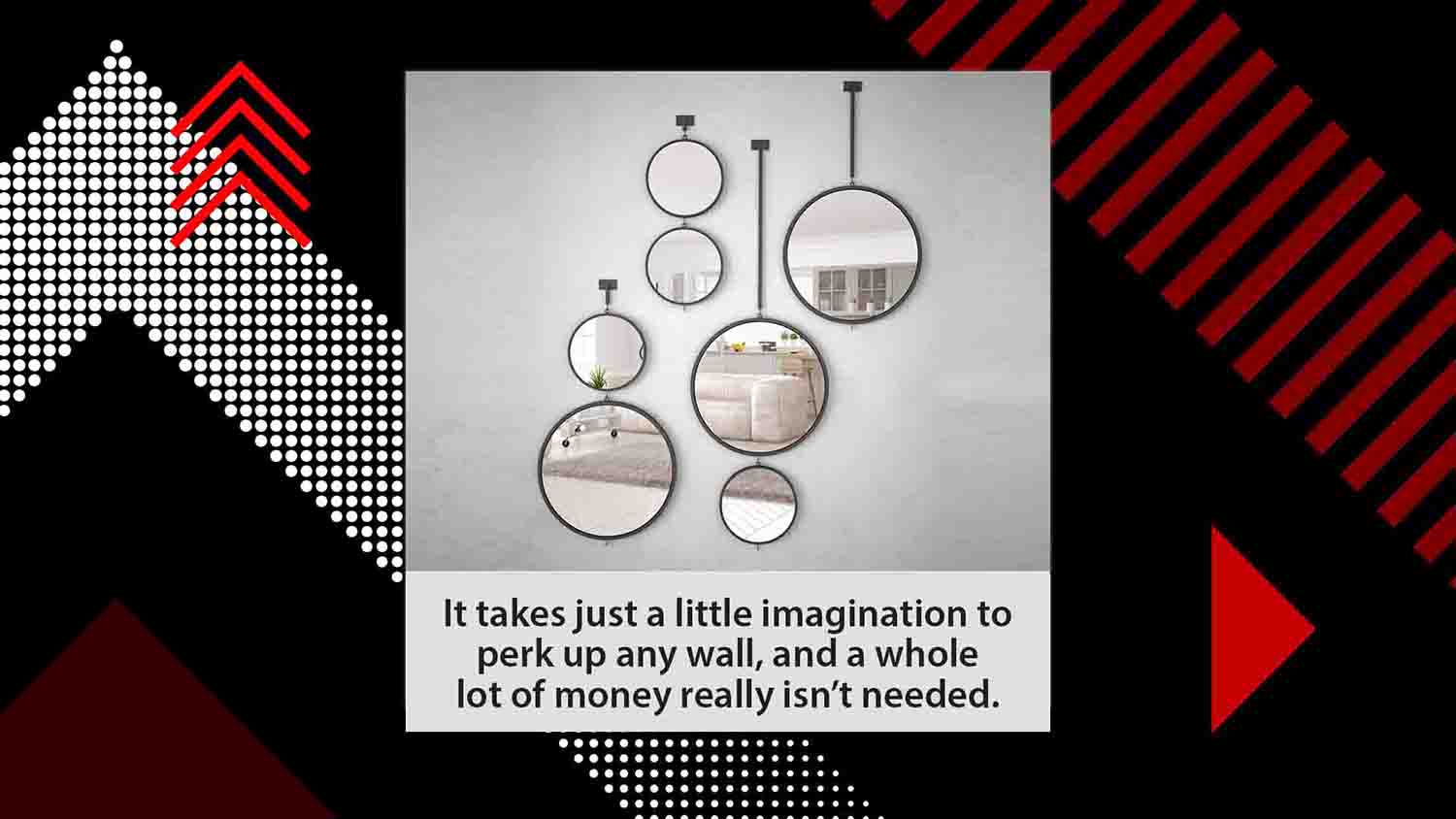 Doing up a blank wall can completely transform the aesthetics of your room.
Looking for inspiration to dress up your wall and make it a head-turner? Here are some affordable ways to add zing and personality to the blank walls in your home.
Mirrors
Mirrors are an all-time favourite among designers. They can brighten up your room, bounce light around in interesting ways, and visually enhance the space. A single large mirror can be propped up against the floor or framed on the wall next to the window to reflect the pretty greenery outside. The frame you use for the mirror can be a work of art in itself. You can also try a cluster of mirrors instead of just one for an enchanting effect.
Decals
A decal is a lovely way to instantly transform your blank wall. Get a cheeky banner decal, or a lovely stencil of a pretty pattern to spruce up your space. Decals work especially well for children's rooms where you could consider nursery rhyme themes or images of trees or flowers to add interest. These stickers are flexible and are easy to peel off without damaging the wall beneath, which makes them a great idea for a rental home.
Gallery Wall
Do you have a collection of family pictures that are gathering dust in a drawer? Put them up on your wall, and create a warm, fun-filled gallery space that's unique to your family. Mix and match black and white with colour, and pick all the photos that have held the most meaning to you over the years. You can intersperse them with some framed embroidery or your children's works of art to personalise your collection.
Text Art
Print extra large text on chart paper, and cut it out in random places to create text art like this one. Get each piece individually mounted, arrange them with gaps in between and voila! You have an interesting graphic composition that can steal the show.
Wall Collections
Do you have a collection of old porcelain plates, or pretty brass trays? Perhaps you travel often and have picked up exotic masks, whimsical prints or artwork from each country that you have visited. A collection of cane baskets, or even straw hats can also be transformed into an eye-catching wall display. The best part is that you can make do with what you already have, and keep adding to your collection.
Macrame Art
If you're into DIY craft, chances are you would have already tried your hand at macramé. This charming woven art with its heavily textured patterns and intricately knotted surfaces lends a vintage appeal to any home. It goes well with all kinds of rustic and eclectic interior themes, and adds a cozy warmth to any space. Try your hand at wall hangings, macramé pot holders, light-diffusing shades or decorative garlands that can be strung up on your wall.
Blackboard Wall
This is an inexpensive and quirky way to create an accent wall in your home. Blackboard paint is readily available and can transform a plain wall into the family hotspot, where you can leave each other messages, jot down your To-Do list, scribble funny doodles or add taped posters. The sky's the limit to your creativity, and this wall can be the space for your family to have some fun together.
Botanical Art
You don't have to be an artist to create botanical art. Pick out some pretty shaped leaves and sprigs of flowers, and press them till they are dry between the pages of a heavy book. Once dried, the petals and leaves will be delicate, so do handle with care. Mount them on a white background, leaving plenty of space all around, and add a simple frame that will highlight the beauty of the pieces you are showcasing. You can also try your hand at simple pen and ink sketches of the pressed leaves and flowers.
Indoor Garden
Do you have a green thumb? Put it to good use by creating an indoor garden. A few hanging shelves with potted plants at different levels, a collection of pots on the floor and some tables is all it takes to transform a desolate corner into one that's full of life. You can also try creating a vertical garden on one wall. Choose plants with foliage that will spill over, for added vibrance.
By Dipti Das, AVP – Design, Homelane
ALSO READ: Embracing Technology: A Masterstroke For The Construction Industry