Dennis Lehane To Sell Southern California Property For $2.1 Million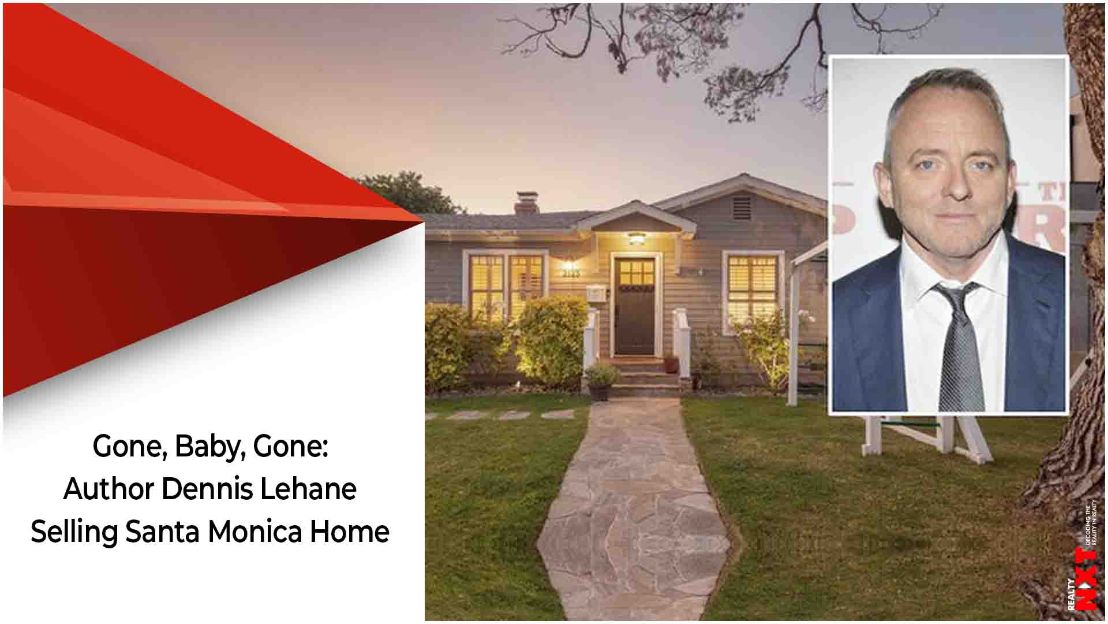 The author purchased the place in 2015 for $1.5 million.
Bestselling author Dennis Lehane has departed from his Santa Monica home. The "Gone, Baby, Gone" novelist is looking to sell the Southern California property for $2.1 million.
Lehane, who hails from Boston, is known for writing about his home town with "bleak bestsellers" that also became popular films, including "Mystic River" and "Shutter Island." The Red Sox fan moved to the West Coast when Hollywood came calling for the novelist's screenwriting skills. 
Far from Dorchester, MA, this quaint residence was built in 1947 and has a "California bungalow feel," according to the listing. The author purchased the place in 2015 for $1.5 million.
Located in the Sunset Park area, the compact 7,000-square-foot lot includes a pool, spa, and casita.
It's away from the "hustle and bustle" of the city, yet is close to the shops and restaurants of Santa Monica. 
The 1,700-square-foot home features an open floor plan with coastal design. The layout includes a living room with fireplace, family room, dining area, and eat-in kitchen with built-in workspace. 
The home has four bedrooms and three bathrooms. The master suite includes a walk-in closet, luxe bath, and private deck overlooking the pool out back. The grassy front yard with landscape lighting and a large shade tree completes the property.
In a nod to the coronavirus pandemic, the listing notes the home allows "endless options for indoor-outdoor living, working/schooling from home, and entertaining."
The 54-year-old has published over a dozen novels, which have sold millions worldwide and been translated into some 36 languages. Lehane has also written for the HBO shows "Boardwalk Empire," "The Wire," and most recently, the gripping miniseries "The Outsider," based on Stephen King's novel of the same name.
Source: Realtor.com
(Note: The story has been published without modifications to the text. Only the headline has been changed.)
ALSO READ: Susan Sarandon Lists Dramatic Duplex Loft For $7.9M: NYC