"We Don't Believe That The Demand For Commercial Real Estate Will Go Down", Ram Naik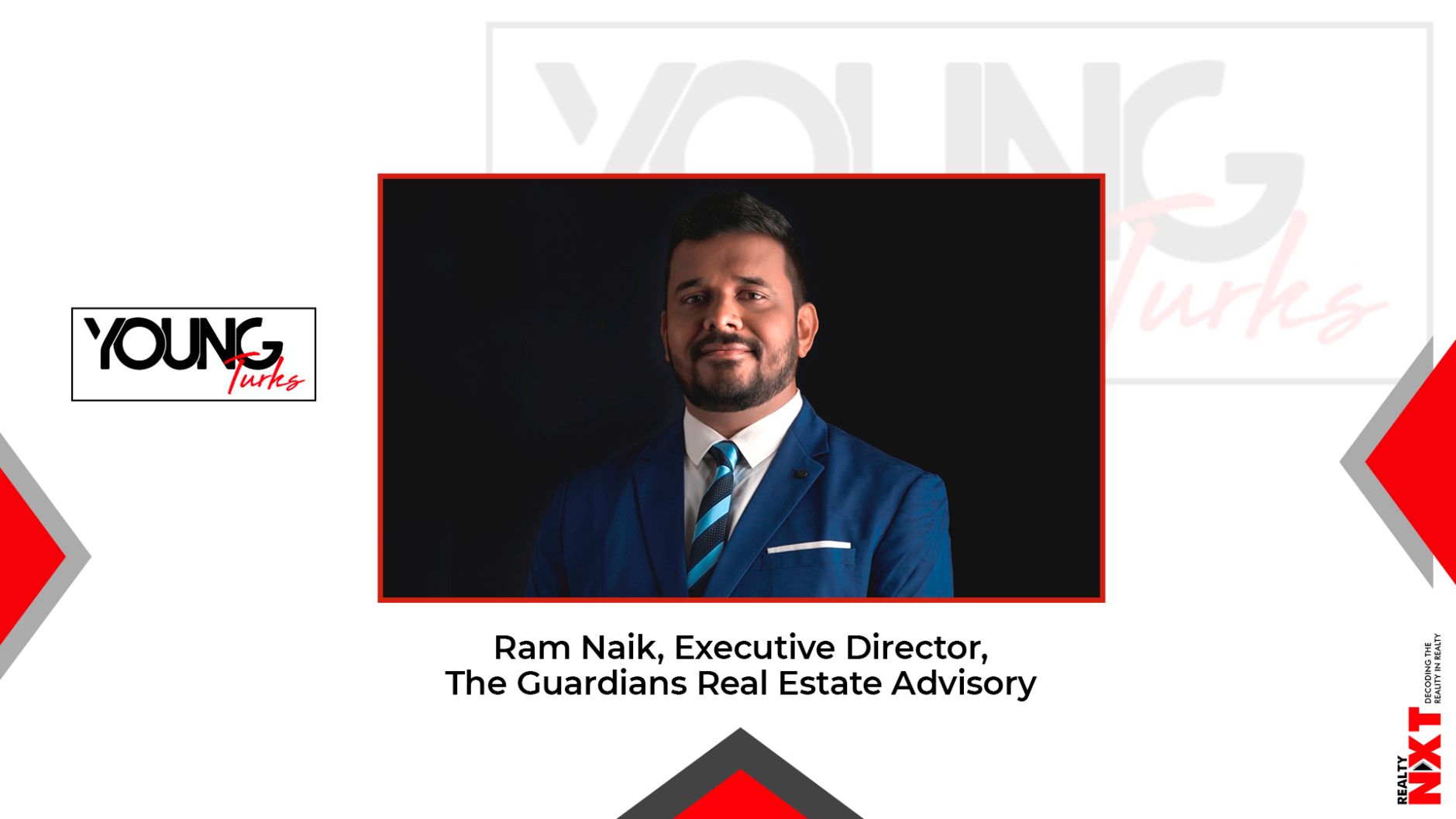 Around a decade ago, no one would have thought that India's real estate industry would need advisors to boost sales.
Cut to 2020, and it is one of the most vital elements and perhaps the biggest necessity of the industry. Breaking new ground in real estate sales and marketing is a four-year-old brand named The Guardians Real Estate Advisory. This Mumbai-based company aces in providing solutions to the most prestigious realty brands for residential and commercial real estate as well as land deals.
For Let's Talk Business, we caught up with Ram Naik, Director of The Guardians Real Estate Advisory. Read on for excerpts from the interview:
1. You are one of the founding members of The Guardians Real estate Advisory. What was the vision behind starting this company?
After being in service sector for 16 years, we envisioned the need for real estate to look at specialised professionals to handle the sales and marketing needs of a real estate developer. That is when we decided to start this organisation which is a one-stop solution for all real estate sales and marketing needs. Around five years ago, we saw that in the future real estate would not be sold the way it was being done back then. We realised that going ahead it would be sold more as a FMCG product and less like a real estate one. We associated with lots of people and we focused on building a strong human capital where passionate real estate players came on one platform. We achieved a volume in the last financial year.
2. How do you see residential real estate in the Covid-19 era and post-COVID-19 era?
What the advent of Covid-19 did is it has brought about a major change in the way humans view homes. A house as an asset is more strongly valued in this era. In Mumbai, people were unable to make up their minds whether to buy or rent homes. But this is a time where they are almost determined to own a home. Since the lockdown began, we saw a lot of customers opting to buy a home. Many things like reduced prices and borrowing cost have acted as catalysts in people making up their minds to buying a home.
3. Has the demand for affordable housing has increased or luxury housing?
We have observed that demand is there in both the segments. However, it all boils down to one thing especially in the luxury segment and that is at what stage of construction is the project. Bookings are more common in under construction projects in the affordable segment. Buyers of luxury homes prefer to buy it ready possession.
4. Due to this pandemic, majority of Indians are now working from home. Where does this leave the demand for commercial real estate?
We don't believe that the demand for commercial real estate will go down. Once the vaccine is available, the original demand will return. Currently, what has happened is that most of the companies have announced work from home so there is a temporary slag in the demand. We think that with time people will accept the situation and the demand will return but office spaces will be revamped quite a bit to include social distancing norms on all levels.
5. How open is your brand to adapting the latest technology? Does your brand use technology to expand business?
We were always technology friendly. Our core strength lies in distribution. Larger the distribution, larger the volumes we drive. With the current situation, we are trying to avoid sending our team on site. This is why we have devised an app where my sourcing team works without having to expose themselves to any risk in a safe environment. Similarly, we ensured that we our channel partners (CPs) too have an app wherein we track their leads and revenues. We have invested a lot in technology in the past 3 months.
6. In April, The Guardians Real Estate Advisory locked sales worth Rs. 318 crores in 1 day. What was the strategy behind it?
Just 60 days before Covid-19 hit us, we had already around 2,800 customers sample our product. We were looking for an opportunity to actually cash in these customers and begin receiving payments from them. Then the lockdown happened. After much brainstorming, we devised a special payment plan where the customers do not have to pay us anything for the next year but we were paying their rent until that time frame. So in a way, we were playing with their psyche. I want to emphasis here that a huge part of the credit for our success goes to the developer's credibility in the market because even in this dire situation, people trusted the developer. We had pushed our CPs a lot and they came out with flying colours. We are glad that we made the most of this situation and devised a successful plan which suited the customers.
7. How can you describe your brand's relationship with CPs?
CPs are one of our key strengths when it comes to distribution. They are a huge asset to our organisation. We value their expertise and whatever they bring to the table. They trust us and this has helped us a lot in the past few years.
8. Could you shed some light on your clients?
Our esteemed clients include Industry leaders like The Wadhwa Group and Sunteck Realty among others. Most of the A+ and B+ category developers operate with us. We have been very choosy about the developers we work with. When we pick up a product we see to it that it has a financial closure as well. To tick our box, developers have to be committed to deliver the products and collaborate with CPs as well.
9. Do you think there will be a trend where developers will hire special professionals like your brand for sales?
I think most will do so eventually. Developers driven by sales would want strong marketing for their projects. Also, we bring down the operational costs of the developers drastically and charge purely on performance.
10. What makes your brand different from your competitors?
Our approach. As a brand we value human capital and invest a lot on that. For us humans are an asset. Also unlike our competitors, we don't have any retail interest in the business. We believe purely in mandates. That's the biggest reason why our CPs feel very secure with us. We enter as early as land acquisition as planning is our strength. We believe in converting acres to square feet.
11. How do you see real estate in the post-COVID-19 era?
The first thing is that we don't foresee the demand for homes falling. The supply side and transactional costs will be taken care of and that will actually boost sales to a certain extent. Many developers have already slashed the prices of their offerings. If this situation prevails, more and people would want the security of a home. In fact, they have already understood the importance of owning homes, having larger homes and having a separate space to work from home. In the last 15 days, we have picked up close to 160 odd EOIs and this is why I know for a fact that the demand for homes will not decrease.
12. Which other services does you brand provide?
We are one-stop solution of real estate. We are into land transactions as well. For example, if there are 100 land acquisitions happening in Mumbai, we will be responsible for 70 of them. Our land portfolio is huge. We are also into financial services. There also is an exclusive marketing service wherein we provide marketing solutions to developers who don't have a core marketing team.
13. How has The Guardians Real Estate Advisory evolved since its inception?
We began our journey with only 6 members and today we have around 300 employees. Our brand has evolved in different stages. Our delivery story has spoken over a period of time. In first year we sold stock worth Rs. 500 crores and last year, we sold stock close to Rs. 3000 crores.
ALSO READ: Affordable Housing Has Brought The Much-Needed Attention Back To Real Estate