Ready Homes – The New Demand Of Customers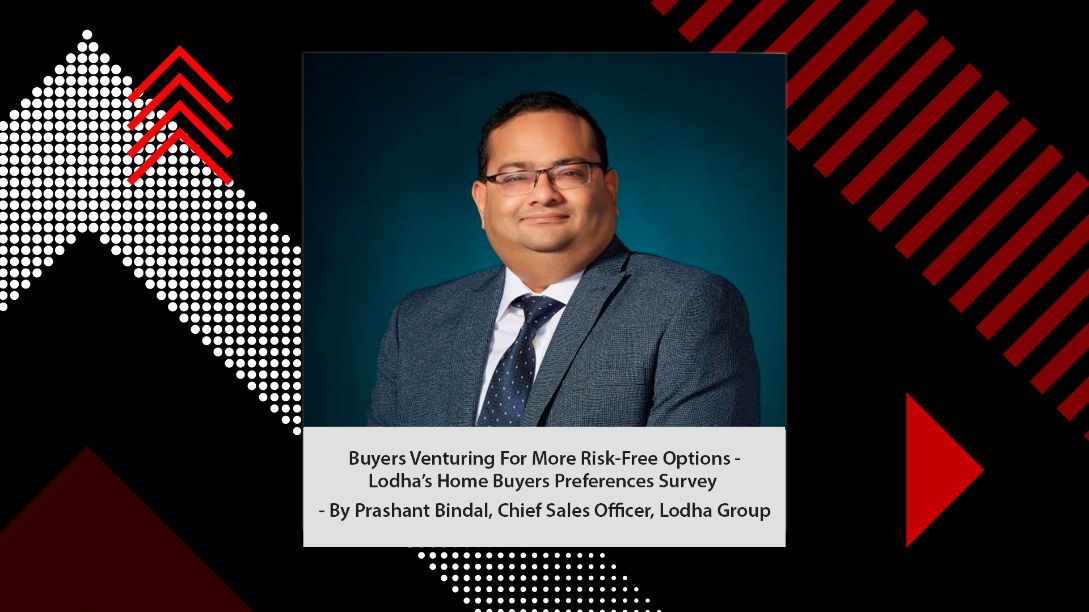 The austerity of Covid 19 pandemic has reverberated the importance of owning a home – a home that assures comfort, security, and well-being of an individual and the family.
With the world reeling towards a new normal, home buyers are now venturing for more risk-free options. Consumers' preferences and choices have shown a significant change, especially with these unprecedented times.
A remarkable trend observed is the increasing inclination towards purchasing ready homes, which is evident from the Home Buyers Preferences Survey done by Lodha Developers. The survey results showed that 63% of active home seekers in the Mumbai MMR region prefer buying ready-to-move-in homes. Ready homes have been in demand because people get to see the completed unit before making a purchase. 80% of the survey respondents who preferred ready homes agreed that they get to see what they buy. Additionally, 75% of the respondents opined they would opt for ready-to-move units as they are looking for end usage, whereas 76% said it ensures no double expense of paying rent & EMI, and 73% were attracted for benefits regarding saving on GST.
Along with the RBI announcements on the moratorium and lowest ever home loan interest, developers' lucrative deals to enhance their sales is a crucial propellant that has made home buying quite feasible. These factors are a significant add-on to the already existing benefits on ready properties like the flexible payment plans, including the low down payment and serving as a cost-effective investment in the long run.
The current market scenario has also played a significant role in boosting up the sentiment. While the market witnessed a substantial crashing down of the prominent asset classes, real estate emerged to be the least volatile. Hence, this is a pretty right time to buy a dream home and invest in real estate. This has further re-modelled the millennial mindset who have begun considering home buying as a safer bet. Lodha's recent consumer survey has highlighted this aspect, wherein 59% of the home-seekers who are planning to buy a home in the next year are millennials.
Another striking insight in the survey results was 69% of the survey respondents are looking out for ready homes in Thane and Western Suburb region. This insight is very much in tandem with the new choices of people to move towards the periphery of the cities due to the availability of de-congested spaces – a crucial aspect in a post-Covid world for maintaining social distancing measures. Analyzing this very consumer trend and ensuring employee safety, corporates have also begun setting up their satellite offices within walkable distance of their employees' residences. This new model has been a forerunner in providing seamless business continuity with the safety of the workforce. Resultantly, the development of such micro-markets is gradually upping.
The pandemic has brought along several innovations to adapt to the new normal, such as the prevailing 'work from home' model. The situation demands solutions in terms of a good quality living space and the amenities & facilities being available in close proximity. Owning a home has become extremely pivotal a value-add option from an emotional and financial perspective. And amidst such a scenario, ready-to-move homes are a viable solution that people will definitely look after.
(The author is Chief Sales Officer at Lodha Group. Views expressed are personal.)
ALSO WATCH: