SC Dismisses MMRDA's Rs 432 Crore Penalty Claim On Raghuleela Builders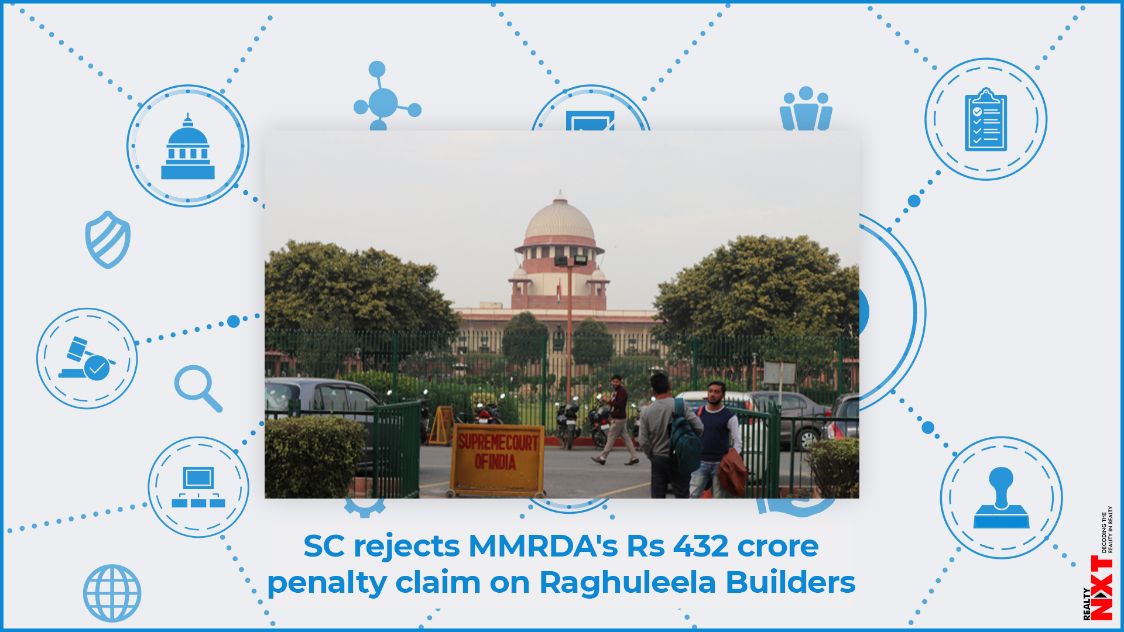 The authority had levied a penalty with interest on the developer for failing to complete construction within the stipulated period of four years.
In a major financial setback for the Mumbai Metropolitan Region Development Authority (MMRDA), the Supreme Court has dismissed its Rs 432 crore penalty claim on Raghuleela Builders for delaying construction on a Bandra-Kurla Complex (BKC) plot.
MMRDA, though, estimates the financial repercussions will total Rs 3,800 crore, given that several other builders in BKC, too, have been levied penalties for delayed construction (although this order will not apply to other builders facing this penalty).
The authority had levied a penalty with interest on the developer for failing to complete construction within the stipulated period of four years. Raghuleela later built a tower called One BKC on a 2.5-acre plot in the prime commercial district.
On Monday, the apex court dismissed a special leave petition filed by MMRDA, challenging a Bombay high court order, which had ruled in favour of the builder last year.
In the SLP, the authority said the financial repercussions it will face are estimated to be Rs 3,800 crore. "This will not only be severely detrimental to the financial position of the statutory body, but also deprive it of funds required to undertake development and infrastructure activities in Mumbai," it said. MMRDA has been funding and building metro lines, sea link, flyovers and other important infrastructure projects in Mumbai and surrounding areas.
Along with Raghuleela, MMRDA has also levied penalties for delayed construction on around half-a-dozen developers who had won bids to develop BKC plots over the past 15 years.
A senior MMRDA official said the setback in SC will not affect the penalties imposed on other developers. In its order, a three-judge SC bench clarified the present matter, involving Raghuleela, "cannot be said to influence any other matter on this behalf". The order noted the attorney general of India K K Venugopal's apprehension on this. Venugopal represented MMRDA in the apex court. Real estate sources, though, said aggrieved builders could still separately move court against the MMRDA penalty.
In Raghuleela's case, MMRDA said the plot was leased to the builder in 2008 but till 2010 it had not even applied for permission to start construction.
Raghuleela contented the construction lag was due to delays in securing permissions from the environment ministry, the highrise committee and other departments. It submitted MMRDA, the planning authority, sought to claim hundreds of crores from it as penalty and additional premium for alleged noncompletion of construction within four years. Subsequently, though, MMRDA provided all land leases given to builders for development after August 2015 with an additional two years to six, to complete construction without penalty or premium.
Last year, the Bombay high court said MMRDA's order was "ex-facie unreasonable, unjustified, discriminatory, without jurisdiction and in violation of fundamental rights".
Source: TNN
(Note: The story has been published without modifications to the text. Only the headline has been changed.)
ALSO READ: Launches And Sales Decline In Q2: Report