Demand For Quality Real Estate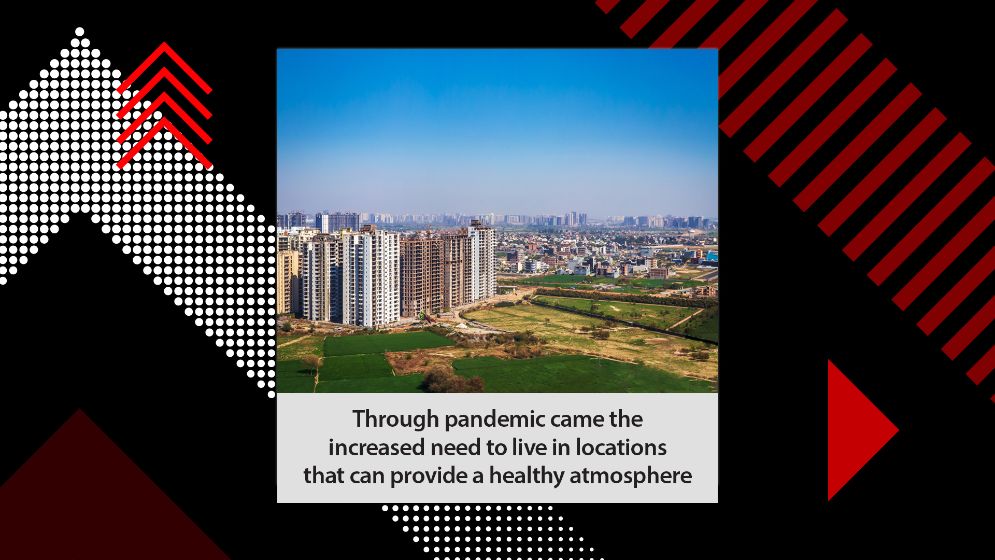 Through pandemic came the increased need to live in locations that can provide a healthy atmosphere.
It also dawned on people that if the locality does not take the requisite health precautions, they are not safe even inside their homes. This improved sense of security and safety is good news for real estate where inquiries are increasing as people try to migrate into housing societies.
People not staying in housing societies during the lockdown faced problems of social distancing, proper hygiene in the city, excessive movement of people, etc. On the other hand, the experience of people living in gated communities was comparatively positive because it tracks everyone who enters the premises. Real estate will begin providing facilities, adding to cleanliness, and hygiene. Unlike hospitals and hotels, gated societies can provide separate elevators for, among other things, delivery boys and maids. Moreover, some developers can also use their own delivery service personnel and other products outside a particular level. The new initiatives would be a big draw for prospective purchasers. Even though many colonies have guards and gates, they can't be compared anyway with group housing communities where all is well structured. Even the colonies in the posh localities have CCTV, police, and so on, as high and wealthy live their lives, but such luxury is available in housing projects for a typical middle class.
People who choose builder floors will also look inside the enclosed criterion for more stable group housing communities that have pharmacies, shops, laundry facilities, etc. Buyers would be able to pay an extra buck if they are provided with services that make them enjoy their lives. The global pandemic has certainly made us realize the fresh climate we missed. Now with almost everyone realizing the clean air and beautiful rivers, it would be understood the value of providing water sources and air freshening systems within the projects.
It is a known fact that people living in a safe society's atmosphere is able to cope with the lockdown issues well. And potential buyers are finding these disparities that would certainly make them go for housing societies, townships, or projects that within the city have stores of basic needs. It is costly to provide all the protection and health initiatives in colonies and so people are inquiring about those facilities. It's a strong sign that people are searching for sustainable projects that they can afford without compromising on health and safety.
The market was already gathering speed due to the traditionally given clogged spaces. The new-age generation, not following the general trend, will go for homes that can bring a tinge of freshness to their way of living. This will now be about strolling outside in less crowded gated neighbourhoods, unaware of the immediate mayhem.
By Ashok Gupta, CMD, Ajnara India Ltd
DISCLAIMER: The views expressed are solely of the author and RealtyNXT.com does not necessarily subscribe to it. RealtyNXT.com shall not be responsible for any damage caused to any person/organisation directly or indirectly.
ALSO WATCH: