Purchasing House Amid Pandemic. Why Now And How?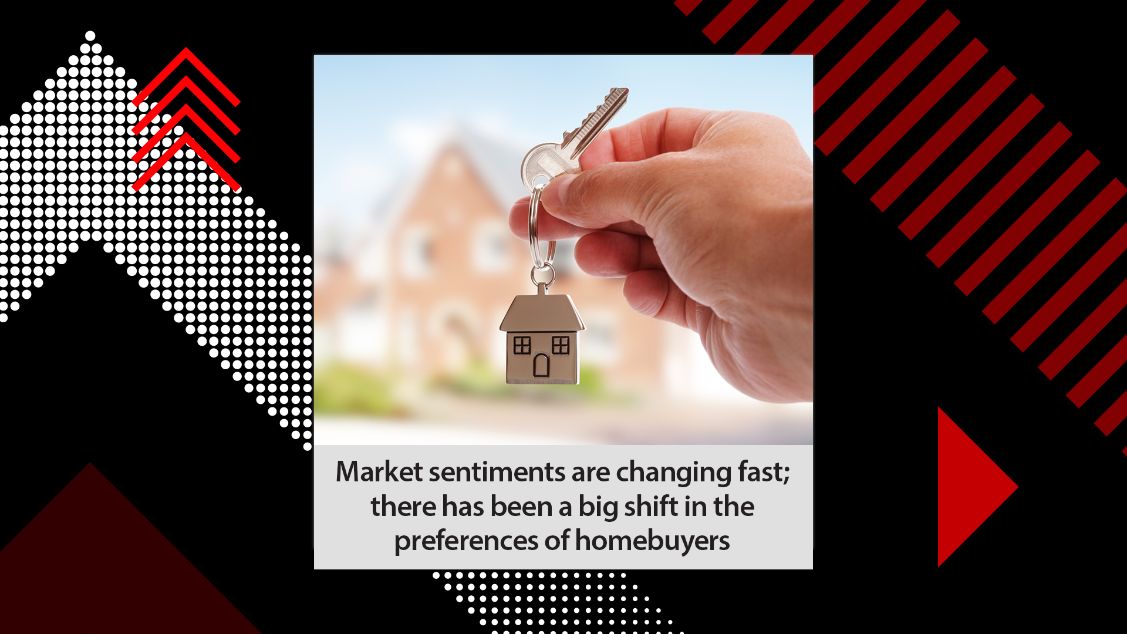 Covid-19 has spared no economy and taken a heavy toll on nearly all sectors, including real estate.
With lockdowns, reverse migration of labour and supply chains blocked, almost all construction activity came to a standstill. And the full-fledged resumption of building work is still some time away due to the ongoing monsoon.
However, these impediments have not stopped the real estate industry from doing business. The sector is reinventing itself to transform with the times that have altered the consumption behaviour of buyers. This means opportunities are plenty for developers who are competitive, agile, and most importantly – ready to learn and adapt.
Market sentiments are changing fast; there has been a big shift in the preferences of homebuyers. This global pandemic has shaken the economics of consumption, production, demand-supply, savings, investments, financial resources, of what people perceive as necessities, and a lot more. The changing dynamics has impacted a person's decision to purchase a home in a project providing maximum amenities and open area.
Because of the pandemic ravaging the world, buying a house no longer just provides a sense of financial security, but also a feeling of greater control over health and well-being.
And according to a recent report by Proptiger.com, there has been a surge of 20% in demand for ready-to-move-in properties during the financial year 2019-2020, up from a 15% rise seen in the previous fiscal. These numbers clearly show that the preferences of homebuyers are shifting. They are more inclined towards ready projects as there is less or almost nil risk attached with it.
But despite that, demand for under-construction projects has stayed firm as they offer better rates. The reforms that the sector has gone through in recent years have instilled more confidence in buyers looking for new launches. This bodes well for reputed builders who have a good track record of project completion.
Another big shift happening on account of Covid-19 is that homes will no longer be just spaces to reside and unwind in. Many companies are looking to make the temporary work-from-home arrangement into more permanent one, and framing policies around it, too, as that would help them save a lot in real estate and set-up costs without compromising on employee productivity.

So instead of hunting for residential properties near business hubs that are pricier due to location, homebuyers would look for more spacious and affordable spaces in the suburban markets. The housing units will need to offer more as well, and their design and functionality will have to evolve in the times to come.
This is also a great time for those who have been waiting to take the plunge into a property. The market forces have made prices more attractive and developers are offering lucrative schemes, too. For example, homebuyers can select the property online and pay a token amount online, too, without having to make any other payments for a year. In the course of this time, they can schedule a site visit and may cancel their booking in case there's a change of mind.
If that is not a reason enough, home loans are cheaper than ever after the Reserve Bank of India in successive policy announcements brought down the lending rate to rock bottom to reflect the changed economic landscape and spur the economy.
But amid Covid-19 and the limitations it poses, how do house-hunters scout for their dream home? Well, real estate companies have shifted towards online portals for selling properties, and that is where the search can start. These websites have walk-through videos of sample flats and the entire property. Buyers can use these tools to save time and avoid visits to the site.
A recent report from ANAROCK states that demand for virtual tours or visits has increased; 60% of homebuyers stated that they preferred virtual tours either to shortlist or to finalise their homes.
Besides, customers' site visits can be scheduled well in advance to ensure there is no crowd and the realtors must take all necessary health and safety precautionary measures.
An important point the prospective customers must make note of while finalising their home is that they must invest the token amount in properties that will refund the money upon cancellation of purchase decision.
Also, looking at the current trends, one can say that the real estate industry is expected to see positive changes and is hopeful of cash flows improving in the coming months. Before prices start moving north along with the economy's revival, one should grab the opportunity now.
By Shailesh Puranik, Managing Director, Puranik Builders
DISCLAIMER: The views expressed are solely of the author and RealtyNXT.com does not necessarily subscribe to it. RealtyNXT.com shall not be responsible for any damage caused to any person/organisation directly or indirectly.
ALSO WATCH: