For Merger With Embassy Group, Indiabulls Real Estate Approves Share-Swap Ratio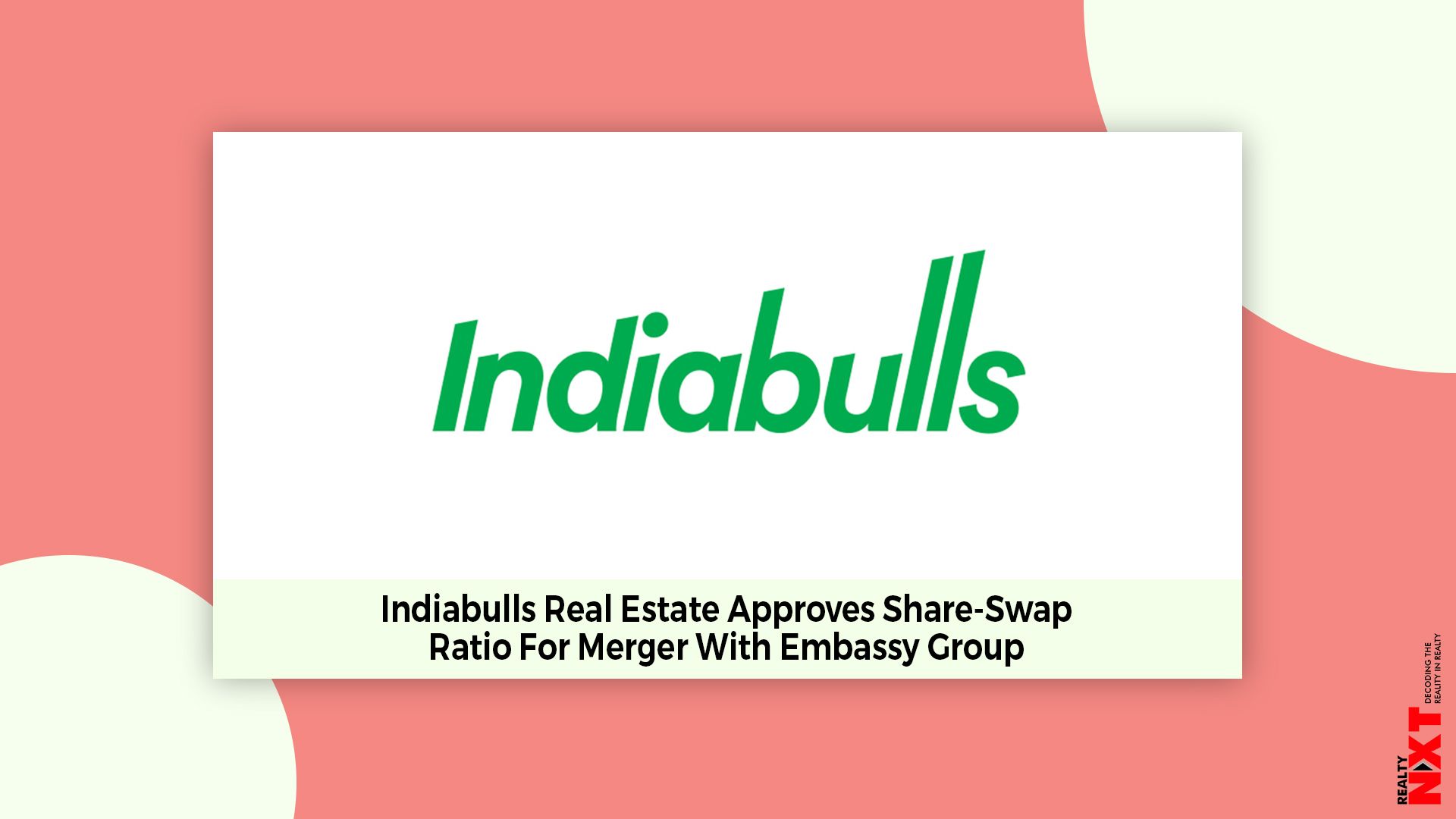 Shareholders will get: 6.619 shares of Indiabulls Real Estate for every 10 held in NAM Estates.
Indiabulls Real Estate Ltd.'s board approved the merger of two Embassy Group units with itself as the Sameer Gehlaut-led group cedes control of the property business. NAM Estates and NAM Opco will merge with Indiabulls Real Estate in a share-swap deal, according to an exchange filing. The merger values Indiabulls Real Estate at Rs 92.5 apiece, a premium of 26% to the closing price as on Aug. 18.
Shareholders will get:
6.619 shares of Indiabulls Real Estate for every 10 held in NAM Estates. 5.406 shares of Indiabulls Real Estate for every 10 held in NAM Opco.
The filing says entities controlled by The Blackstone Group Inc. have submitted a non-binding letter of interest for participation in the proposed merger.
The amalgamation, subjected to approvals, will be completed by September 2021. Indiabulls Group earlier this year agreed to exit the real estate business in a deal with Embassy Group and private equity firm Blackstone announced in January. At the time the real estate company share price was close to Rs 107.
Embassy Group currently owns 14% of Indiabulls Real Estate that it acquired last year. After the merger, the combined entity will be renamed Embassy Developments, with Embassy Group's holding rising to nearly 45%. Existing public and institutional shareholders will own 26.2%, the Indiabulls promoter group led by Sameer Gehlaut will own 9.8% and just over 19.1% will be held by Embassy's institution investors – entities owned by the Blackstone Group. Jitendra Virwani, along with certain promoters of NAM Estates, will become the new promoters of the merged company. Gehlaut, along with existing promoter group, will initiate the process of de-promoterisation. The combined entity will have a mix of residential and commercial properties with a total launch or planned area of 80.8 million square 
"This integration provides scale to our two organisations and allows the stakeholders to capitalize on the opportunity created by the market consolidation and dislocations," Virwani, chairman and founder of Embassy Group, was quoted as saying in the statement. "The transaction also offers growth to the listed entity by combining a portfolio of well-located commercial projects across Mumbai, NCR an and Bangalore, which has seen the largest absorption in office space over the past five years, he said. "I am excited about the possibilities of what this new combined platform can deliver."
The stock-swap merger will need approvals from shareholders of the merging companies, the stock exchanges, Securities and Exchange Board of India, Competition Commission of India and the National Company Law Tribunal. This process is expected to take approximately 12 months, the filing said. The Indiabulls Group's exit from real estate was originally intended to smoothen its effort to help to help flagship Indiabulls Housing Finance Ltd. become a bank via a proposed merger with Lakshmi Vilas Bank Ltd. But that proposal failed to receive approval from Reserve Bank of India in October 2019. Last week, group promoter Sameer Gehlaut stepped down as chairman of the non-banking financial company to lead another group entity Indiabulls Ventures Ltd.
Source: Bloomberg Quint
(Note: The story has been published without modifications to the text. Only the headline has been changed.)
ALSO READ: For Construction Of Houses Sanctioned Under PMAY(U), 58 Lakh MT Steel To Be Consumed: Hardeep S. Puri