Nemmadi.com Enabling Quality Living By Empowering Home Buyers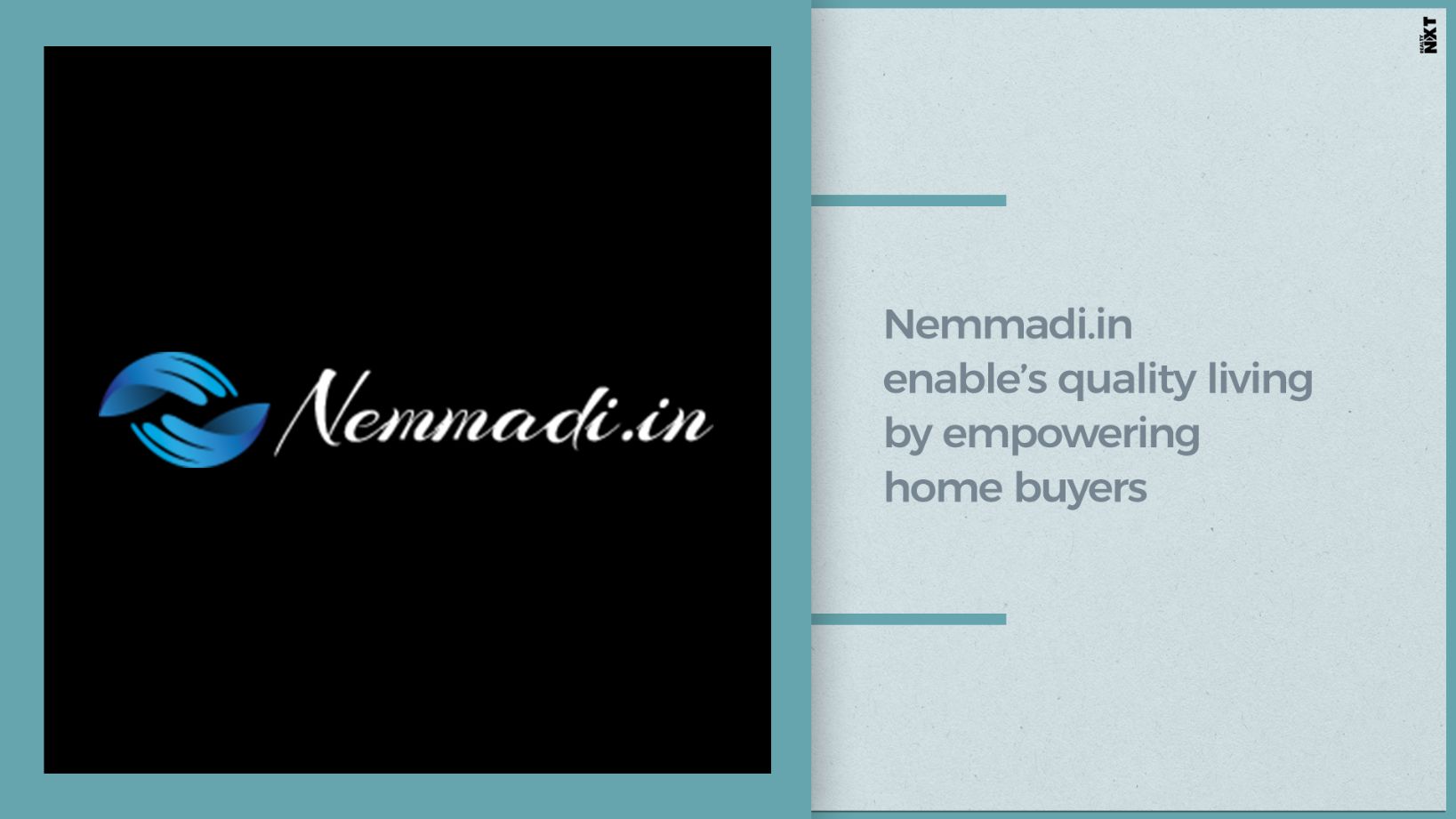 The brand is a sister-concern of an established and well-known Construction Project Management Consultancy (CPMC) which has been in existence for over three decades
Nemmadi.in enables quality living by empowering home buyers. Nemmadi assures homebuyers 'get what they paid for and pay for what they get'. Nemmadi is a Kannada word, which aptly describes what a client looks for – 'Peace of Mind'. Nemmadi will potentially save lakhs of rupees of clients while spending only a few thousand.
The brand is a sister-concern of an established and well-known Construction Project Management Consultancy (CPMC) which has been in existence for over three decades. This lineage helps the company understand the nuances of the field of civil engineering. What Nemmadi brings to the table is unparalleled. The company takes pride in being world-class in construction
For individual home buyers: 
Nemmadi's engineers visit apartments and conduct a thorough check of the workmanship, completeness of work, checking for any hidden dampness, electrical works, plumbing works are checked to make sure they are functional and a final check is carried out to see to it that all safety standards especially for children are maintained. Decades of professional experience is the backing Nemmadi has, giving a large database of defects that are prevalent in a project. This forms the basis for an exhaustive automated checklist that helps in carrying out the inspection thoroughly. The inspection is carried out through a customised software with automatic report generation and detailed analysis. State-of-the-art gadgets are used for the inspection.
For Residents' Welfare Associations:
Nemmadi helps them take over from the builder.  The firm not only helps RWA of projects which are completed in all respects and are due for taking over by the association, but also projects in progress where inspections are conducted for sections which are currently ready. Nemmadi's team then inspects the rest after total completion. Proper take-over of all common areas and amenities by the association from the builder is critical to ensure hassle-free operations thereafter. More importantly, Nemmadi does it in such a manner that there are no hurdles or issues in the future while running the association. Audit by Nemmadi makes sure nothing is missed during takeover.
ALSO READ: Copacabana Palace Reopens :Rio de Janeiro