The Future Of Home Renovation Post Covid-19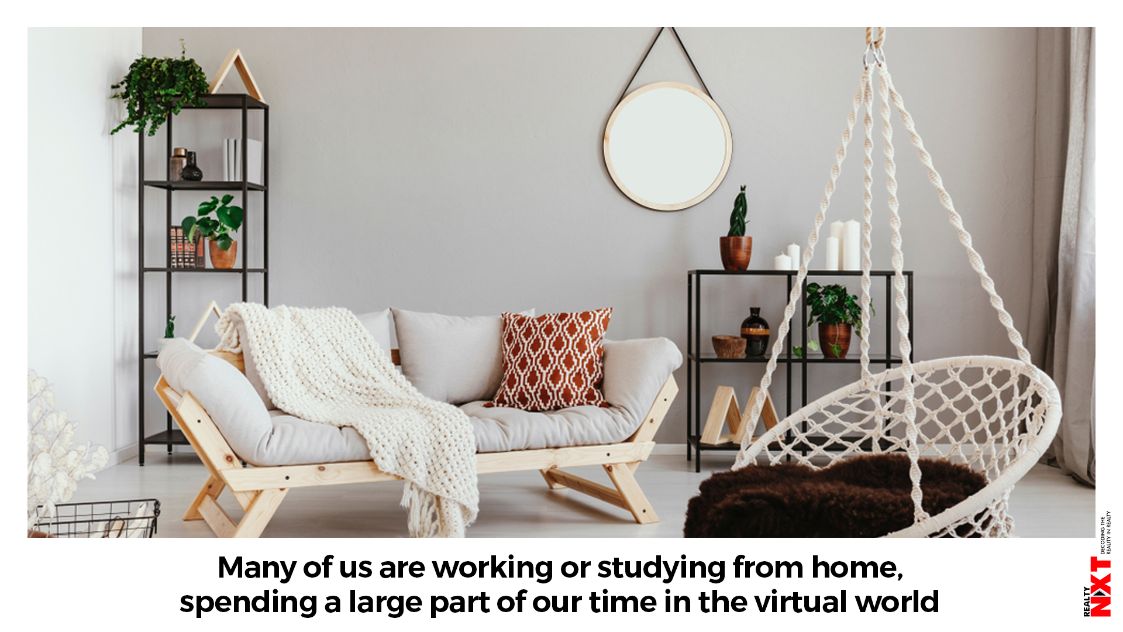 The new 'normal' enforced by the Covid-19 pandemic has made us rethink the ways we live.
Many of us are working or studying from home, spending a large part of our time in the virtual world. It's safe to assume that the world might never be the same. We're forced to wonder how different the new normal could be, and how it could impact the homes in the future. 
Here are some of our predictions for the future of home renovation in a post-COVID world.
1. Home offices will become a necessity
Every home will have a designated office space. Many companies have already announced that they are more than willing to allow staff to continue the work-from-home routine on a continuing basis. People would perhaps need to actually go into the office only a few times a month, if at all.
When designing a home interior or doing a renovation, you will surely need to factor in a designated space for a home office that is aesthetically designed and functionally organised.
2. Design that prevents burnout
Working from home all the time does come with significant drawbacks, not least of which include burnout and fatigue. When the boundaries between home and office are blurred, people tend to work longer hours and lose the concept of work-life balance. The lack of actual social interaction and physical activity can also take its toll. 
To combat this, designers will need to consciously create spaces that are psychologically light, cheerful and breezy, as opposed to dull and dreary. A lively colour palette that includes open-plan spaces with bright pops of colour can be a good place to start. Large windows that let in fresh air and sunlight will enable you to get your daily dose of vitamin D even if you are not stepping outdoors.
3. Home gym
The quarantine culture has seriously brought down the hours of physical activity as gyms have been declared high-risk spaces. With people wanting to stay fit and active during quarantine times, we foresee an increase in demand for home gyms and equipment. Homes will be designed keeping space for physical activity in mind.
4. Antimicrobial materials and surfaces
It makes sense to use materials and surfaces in your home renovation that are safe, can be laundered easily, and resist dirt and germs. 
Bamboo, wool and viscose have natural antibacterial properties and can be safely used for furniture and furnishings. Engineered quartz is a durable, non-porous material that is easy to disinfect, and will become a popular choice for kitchen countertops and tables.
Sustainable materials that have a high hygiene quotient will be sought after. There are many brands that have introduced laminates and ceramic tiles with antibacterial properties. New varieties of wall paints resist bacteria and prevent the growth of mold or fungus which can breed germs.
5. Low cost interiors
We predict to see low-cost interiors using sustainable and eco-friendly materials finding more buyers. Natural organic materials like cotton and jute do not contain chemicals and toxins that could leach your immunity and cause you to fall prey to respiratory illnesses, and are a better choice over artificial fabrics. There may be a shift in consumer preferences to use traditional materials that are locally available from anything that has to be sourced from far away locations.
6. Factory-made modular furniture
Due to the lack of easy availability of artisanal labour, bespoke carpentry work and flooring using natural stones like granite and marble is likely to become expensive. Factory-made and assembled modular furniture, and materials like laminated flooring, vitrified tiles and engineered wood will become popular due to the relatively lower costs of manufacture and installation.
The new 'normal' may seem different and unusual, but with the above tips, you are sure to make the best of things and live the good life!
By Dipti Das, AVP- Design, Homelane
DISCLAIMER: The views expressed are solely of the author and RealtyNXT.com does not necessarily subscribe to it. RealtyNXT.com shall not be responsible for any damage caused to any person/organisation directly or indirectly.
ALSO READ: Homebuyers Showcasing Affinity Towards Ready-To-Move-In Homes