Real Estate Trends That Are Likely To Emerge Post COVID-19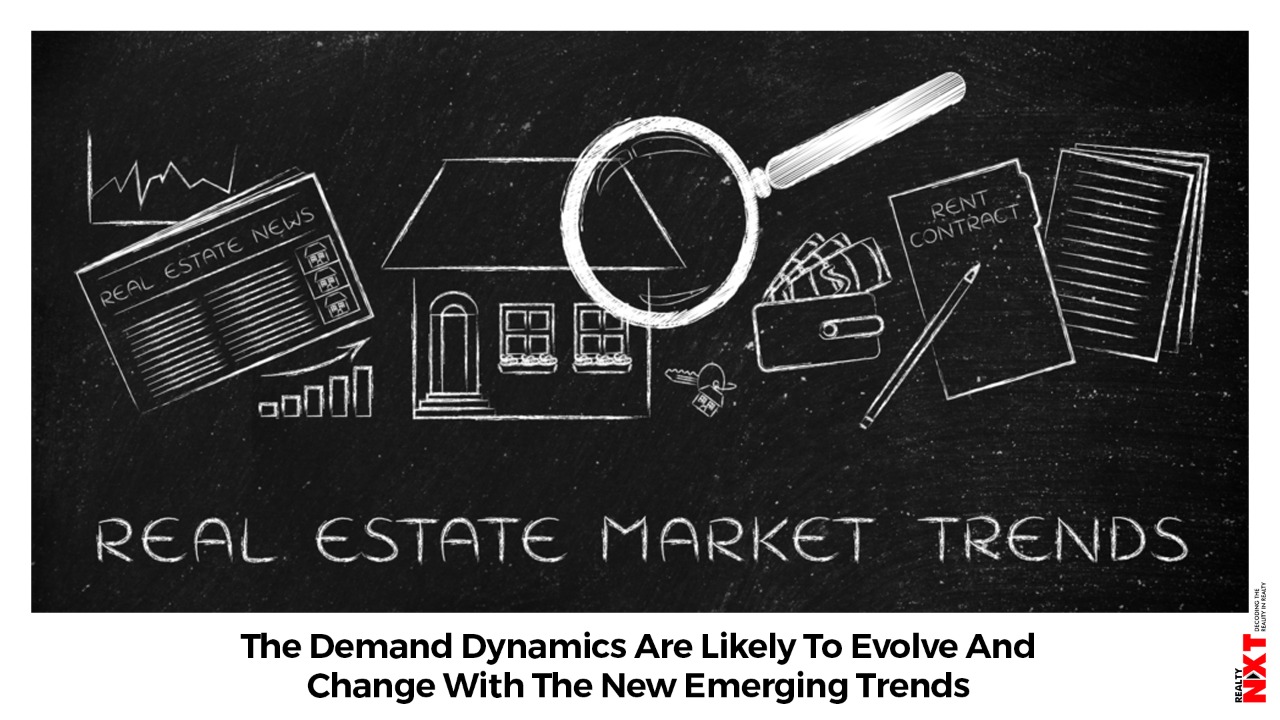 The nationwide lockdown has ebbed and things have started moving back to normal, albeit at different levels of intensity.
While the businesses across verticals are rebooting themselves after a standstill of months, a pall of gloom still hangs over the business communities about how the future will turn out for them. Owing to the many changes, courtesy the pandemic, business across verticals including the real estate sector too have undergone a transition. In other terms, the real estate market is no longer the same as earlier and is subject to many more changes that will redefine the industry norms completely.
The real estate market, looking for a fresh start riding on the hopes of renewed consumer confidence and demand has its recovery expectations pinned on the post-Covid world. The demand dynamics are likely to evolve and change with the new emerging trends and thereby bring a transformation in the real estate market. As a result of this continual evolvement, every player is incessantly trying to catch-up with the changing demands in the segment, thus rapidly altering the face of Indian real estate market. While there are many evident changes including decentralization, redistribution and restructuring that are likely to be the themes of this transformation, the main reason, however, still be the ever-shifting consumer behavior.
Home Ownership Becomes the new Priority: In the times ahead, home is likely to gain a higher prominence over the place of work, eventually leading to an influence on the urban development and the real estate choices. This wind of change will also trigger a demand for home ownership in peripheral locations amongst the buyers as compared to paying heavy rentals.
Furthermore, home with customized areas for working, i.e. Work from Home residences will become the new normal.
Technological Integration: Covid-19 will also usher the biggest technological advancement in every field including the real estate sector. Both residential and commercial projects will integrate technologies which will ensure minimum touch points and maximum hygiene. Using techniques like Artificial Intelligence, IoT, and BOTs to name a few, developers are investing on rendering class-apart amenities including smart parking facility, last mile delivery, smart mobility within the township premises and towards building a technologically advanced infrastructure for the customers.
ALSO READ: Brigade REAP: Embracing Technology And Giving Wings To Indian PropTech Startups
Digital Transformation: Digital transformations have already taken the industry by a storm and will continue to do so even more in the post-Covid world. The days ahead are likely to witness an increased demand for virtual home tours, architectural visualization, digital payments, smart cities, etc.
Mobile, apps, automation, machine learning and much more will allow the customers to get their preferred properties at ease. Increasing proliferation of Omni & Online availability of diverse options will also give an impetus to the customers to experiment with their choices, leading to an alteration in the real estate industry.
The 6 Feet Office Concept: With Social Distancing becoming the new norm, all the offices need to ensure a minimum distance of 6 feet between their employees. Keeping the guidelines laid by the government in mind with regards to the commercial sector, all future offices will be structured in a manner to follow the six feet concept wherein their workstations will at least be six feet apart.
Development of Suburban Hubs: In the post-Covid world, there might also be an increase in the development of suburban hubs that provide a balance of restaurants, retail and entertainment, while following the social distancing norm. Suburbs that offer all amenities, from basics to leisure under one roof might be the next logical development.
Design Innovations: Amidst the pandemic, individuals have spent weeks locked down at home. As a result, they have become highly focused towards their living spaces and conscious of what they like and what they don't. The patrons are now paying higher attention towards holistic living experience which includes expanded outdoor spaces, purposeful spaces, and utility rooms such as basements. Furthermore, the practical designs are also likely to shape up to be a new hallmark of interior spaces.
Apart from this, self-disinfecting surfaces, double pantries for optimal food storage, sumptuously outfitted laundry rooms and use of anti-bacterial materials will also turn out to be the newfound need in the future.
Constantly evolving trends and transformations make this phase a unique one for the real estate industry. It is being transformed in many ways, be it financing, construction or specialization. New avenues are being created and technology is being integrated at every level of development.
Though it might not be a viable time to anticipate future trends but it is truly the time to be optimistic about the future. It is time now to invest on a systematic and strategic approach that will lead towards an amplified demand generation and thereby helping in taking the real estate sector a notch higher each day.
By Arjun Aggarwal, Managing Director, Bhartiya Urban
DISCLAIMER: The views expressed are solely of the author and RealtyNXT.com does not necessarily subscribe to it. RealtyNXT.com shall not be responsible for any damage caused to any person/organisation directly or indirectly.
ALSO WATCH: