How Technology Will Aid The Real Estate Industry In The Post COVID World?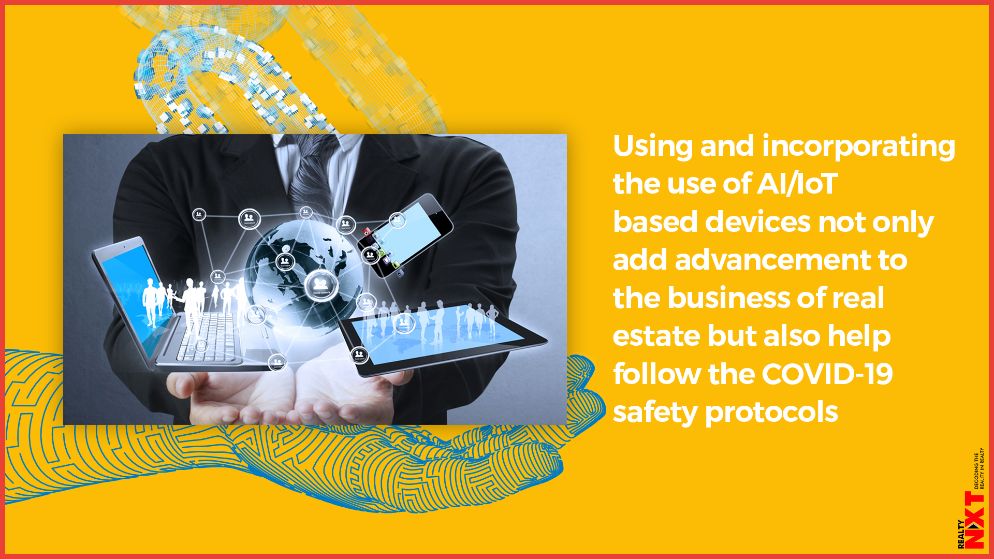 We have all observed the drastic changes in terms of all important sectors over the last five months.
Major industries have moved home and are now marching towards a change within the business industry also. The real estate industry has been amongst one of the industries affected by the lockdown put into force, thanks to the unprecedented and rapidly spreading coronavirus. However, the experts within the field have now used the advancements in technology to their aid.
Most of the real estate businesses utilize AI, cloud computing, reality modelling, and machine learning to empower business owners to enable deep insights not only on the construction/building sites but also the surroundings, walkable distance, other facilities, etc.
These AI, IoT based inventions help with robust compliance checks and programmed data in place. The solutions are best suited for a brick and mortar chain, large retail chain, office set up, hospitality chains, airports, warehouses, retail stores, etc.
It is also being used to note customer requirements, calculate values, budgets, predict market situations, study the scale and capacity,etc and use all of this information to roll out a more detailed yet customer-requirement centric plan.
Drones are in extensive use to evaluate and survey sites, especially those with dangerous terrains. They are aiding the developers by expediting the process of mapping and creating 2D and 3D images for precise measurements. These are also being utilized to take images of properties that buyers can view visual information, at economical costs.
Precast technology is a safe, effective and cost-efficient approach which is being employed to build real estate, especially affordable housing. It is helpful in averting time delays due to labour shortage without compromising on quality. The main advantage of this technology is that it assists in saving around half the time that it would take to build in a conventional manner.
Using and incorporating the use of AI/IoT based devices not only add advancement to the business of real estate but also help follow the COVID-19 safety protocols. The use of technology by real estate agents enables them to practise social distancing while making 2D/3D models of the property available online on their website etc and making it a safe way of communication between them and their customers.
It also leaves room for more artistic, real looking but virtual house tours for their customers. This develops the customer-agent relationship as they are not just doing their job of putting out the best property for sale but also ensuring customer safety. One more added benefit could be filtering out the best property as per the things on your checklist. The technology also enables very less involvement of agents in person which again reduces the risk of the fat spreading virus.
Given the fact that the world post COVID – 19 will have a 'new normal', real estate companies by embracing these technologies have demonstrated discretion and future readiness. They have shielded stakeholders and consumer interest from uncertainty by adopting sustainable, eco-friendly and energy efficient technology to be used . These technology innovations will make provisions for successful planning of construction and project management, leading to leaner construction, optimized cost value, better quality, and value engineered products.
And covid has forced business to go online and most of them will continue to do so due the larger spread it has provided through online presence, digital marketing, etc. Online business is here to stay, for the better and it is about time other traditional real estate businesses gear up and put their best foot forward in adapting to the new normal and making their best remark in the market. This could be the accentuating point for the real estate sector, enabling it to think new and reimagine in this Covid reality and also about business and life after covid.
By Veer Mishra, Co-founder, Veda Labs
DISCLAIMER: The views expressed are solely of the author and RealtyNXT.com does not necessarily subscribe to it. RealtyNXT.com shall not be responsible for any damage caused to any person/organisation directly or indirectly.
ALSO WATCH: