How To Live In A Co-Living Space: COVID-19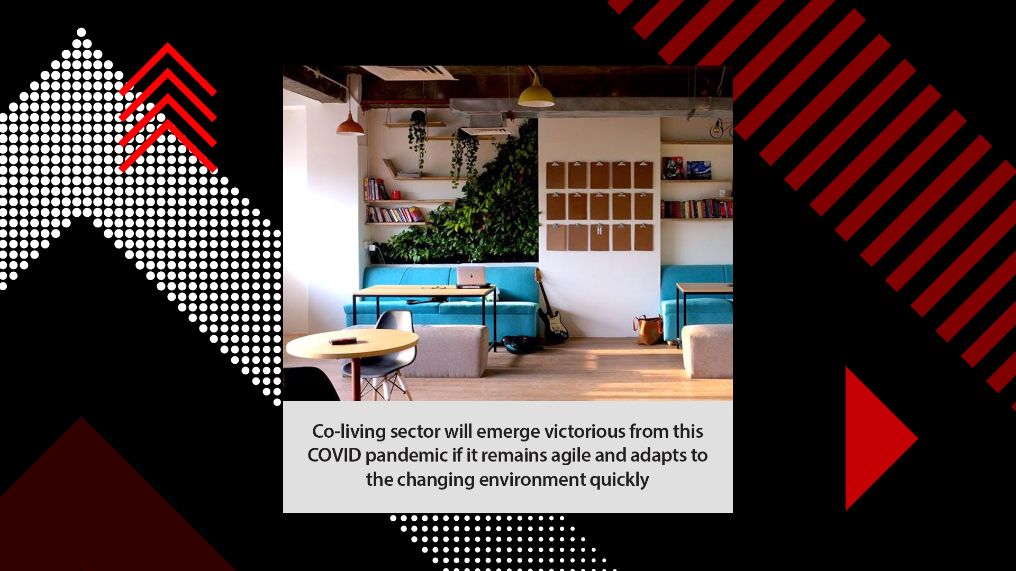 The current pandemic has resulted in a disruption of the traditional education and working environment with the enforcement of social distancing norms.
As we continue to battle this crisis with online education and work from home being the new way of life amidst lockdown, going forward a mix of both is likely to prevail.
Whether office or co-living, health and safety is paramount, and this will be the defining factor for co-living spaces in 2020. Co-living spaces will continue to stay in demand as safe residences will be valued more than ever and physical proximity to college and office will remain important to avoid the risks of public transport. However, it is imperative to follow the necessary precautions by the WHO to ensure a hygienic environment.
During this time, taking the adequate measures for hygiene and sanitization is vital to the Operations SOP. All safety protocols need to be followed. Regular sanitization of common areas, making sure that social distancing is maintained and tying up with homecare and other healthcare services to mitigate every risk and maintain a safe space is the need of the hour.
Compelled to be more health conscious in these trying times, personal space, privacy, hygiene and safety will be valued even more. With social distancing as a norm, housing demands will witness a change; residents will opt for single or double sharing rooms and prefer dedicated bathrooms. The demand for housing will solely be driven by hygienic facilities offered, well-maintained cleanliness and the adherence of safety measures to deal with all situations. Therefore, it is crucial to reassure colleges and parents that operations will run smoothly while following the required regulations.
Moreover, the organized sector will witness an advantage in addressing these issues with its additional investments in tech and services. However, a large fragment of the unorganized sector may not be able to invest in sustaining every protocol and will see a decrease in inventory owing to triple/four sharing rooms and common bathrooms.
Overall co-living sector will emerge victorious from this COVID pandemic if it remains agile and adapts to the changing environment quickly. Organised players have the opportunity to get ahead in this race and serve the customer needs.
By Shubha Lal, COO and Co-founder, Your-Space
DISCLAIMER: The views expressed are solely of the author and RealtyNXT.com does not necessarily subscribe to it. RealtyNXT.com shall not be responsible for any damage caused to any person/organisation directly or indirectly.
ALSO WATCH: