6 Start-Ups That Are Part Of Silicon Road Accelerator Program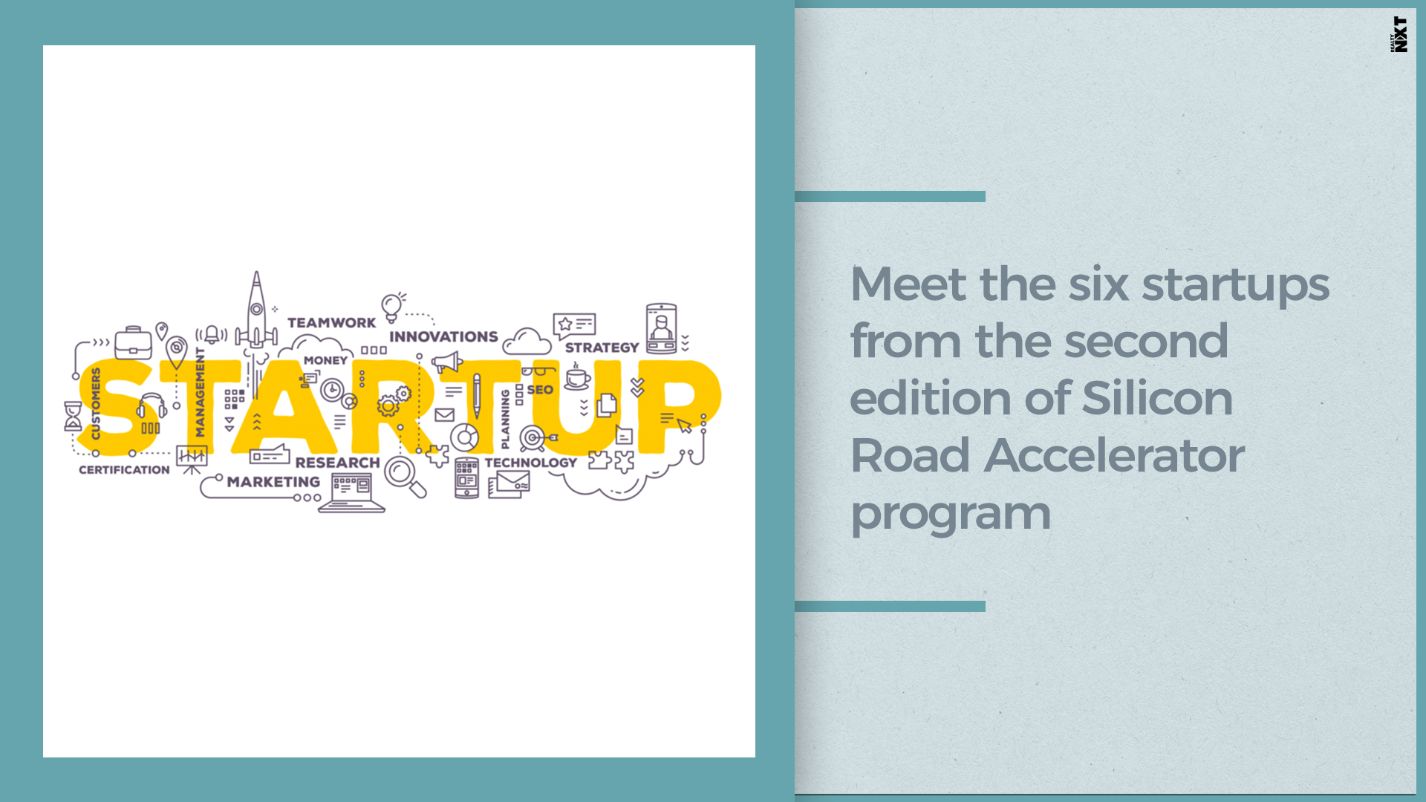 The first and second week of June 2020 saw the final pitches from the about 30 shortlisted retail and food tech start-ups who pitched to some the top jury members from the start-up ecosystem.
The Silicon Road Accelerator Program was launched on the 17th of August 2020.
Siddhartha Mookerji, Founder & Managing Partner says, "Silicon Road is an ecosystem that is designed to fast-track the growth of early-stage food and retail tech start-ups. We are providing them with quick access to key industry experts, mentors, advisors and funding opportunities through our acceleration program to improve their chances of success. The program will help start-ups strengthen their product and build their business strategy."
The start-ups, during the 12-week virtual acceleration program, will receive intensive one-on-one guidance and mentoring by growth hackers, the entrepreneur-in-residence, CTO on demand, industry mentors and investors. Additionally, these start-ups will also get to be part of the virtual workshops and will obtain key inputs on their business and financial plan.
"Our entire start-up selection process for this cohort has been remote and virtual. Despite a number of constraints due to the COVID situation, we have successfully sourced more than 500+ start-ups to get to the final 30. The start-ups show a lot of promise and are working to solve some of the key problems faced by the customers in food and retail industry. The objective of our program is to help start-ups to establish themselves in global markets. The virtual program provides a lot of flexibility and wider reach to the start-up ecosystem", says Sanjay Srinivasmurthy, Director & Head of India Operations.
During the 12-week program, Silicon Road will also invest an initial amount of money (INR 25 Lakhs) in the qualifying start-ups with a possibility of follow-on investments and investments through syndicates and partner investor networks. Start-ups will also get access to a number of industry perks. There are many brand partners who have partnered with the program like Central Food Technology Research Institution (CFTRI), ATDC Georgia Tech and F6S, etc.
Here's a look at the 6 start-ups that are part of the Silicon Road Accelerator Program
1. BUYbot
BUYbot enables retailers and brands to set-up shop on WhatsApp. With API integration with messaging platforms, it allows two-way free flowing conversation. BUYbot AI interprets and curates item shopping list and marks relevant retail touch points. It does not require any App or any inventory integration
2. Redesyn
Redesyn is a social media that lets creators and artists earn a monthly income by providing exclusive rewards and perks to their subscribers. It provides creators with an exclusive channel and business tools to sell memberships and convert their designs into merchandise.
3. BFore
BFore is reimagining shopping for high-value products, by replacing the demanding research journey with a personalised conversational experience. We are building intuitive chat-first AI-powered platforms to make finding the right product at a great price an easy and joyful activity.
4. Extovate Venture:
Extovate Venture is a new age technology company focused on developing technologies in the food packaging space. Patented self-heating/cooling technology that can be used to heat/cool the food with a press on a marked area of the food package
5. Upperclimb:
Upperclimb by Athletebit Healthcare Private Ltd is a DIPP recognized start-up whose mission is to develop and bring to market, scientifically proven, natural ingredient based, safe sports nutritional supplements for athletes. It is incubated in CSIR-CFTRI's Food Business Accelerator (FBA) in Mysore, Karnataka
6. Supply 6:
Supply6 is a health and nutrition start-up currently working on its Meal v1.0 product. It is a nutrition-complete and convenient drinkable meal powder for working professionals on-the-go, when they do not have time for or access to real food.
About Silicon Road
Silicon Road is a US-based retail only venture capital firm that is launching an exclusive retail and food tech accelerator and fund in India, based in Mysuru, Karnataka.
The Accelerator was founded by Siddhartha Mookerji, the founder and former CEO of Software Paradigms Infotech / Softvision (now acquired by Cognizant Technology Solutions), which was Mysuru's first software 100% EOU. He also founded Silver Spirit Global LLC, which operates incubators and technology parks in the US and India. The Accelerator programs in India are headed by Sanjay Srinivasmurthy.
The accelerator is designed to reimagine the future of retail and food, with a unique approach that partners seed-stage startups with cutting-edge academic researchers and industry leaders. The accelerator is an innovation lifeline for retailers who do not have the resources to sustain a meaningful program on their own, allowing them to invest in and own the technology which will power future profitability.
Investment Philosophy 
Silicon Road invests in retail, food tech, enterprise and consumer/B2B start-ups. Silicon Road leverages two primary hubs of innovation in the US, and India to give the most revolutionary ideas in food and retail a global platform for entrepreneurs with transformative solutions to assist in building businesses that strive to address the most pressing needs of the retail and food industries. It creates a collaborative ecosystem of stakeholders – start-ups, industry executives, academic institutions and investors to enable breakthrough innovations with meaningful impact in these rapidly transforming industries.
In addition to its unique funding program, that offers pre-seed/seed to potential start-ups, Silicon Road also provides all strategic support, market and customer access, industry and academic connects along with mentorship and guidance from the Investor/Advisory Board through its Startup Accelerator Program.