Must-Know Advantages Of Smart Home Automation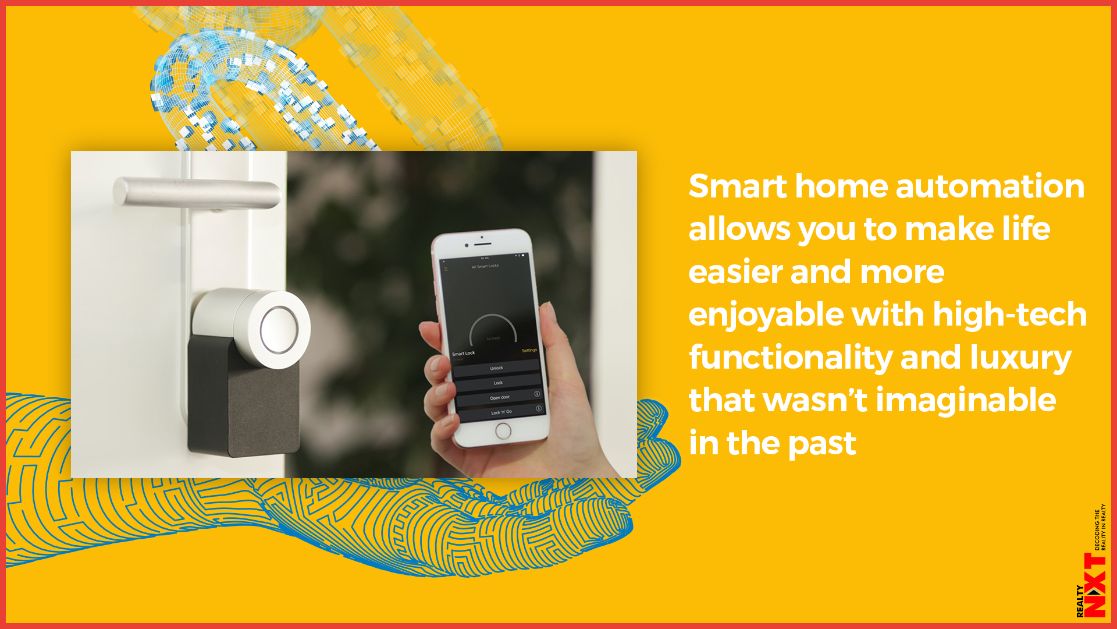 Smart homes already exist in reality and the technology is quietly gaining a foothold
Picture the scene: You have stocked up your fridge with few days' ingredients sensing the upcoming workload and it keeps you updated on the expiry dates.
Your parents fly in today and will reach home before you can leave office, so you use your smartphone to open the door and also set the air conditioning before they arrive.
Hey! Do you think these are from a science fiction script? Sorry to burst the bubble but these are quite real.
Smart homes already exist in reality and the technology is quietly gaining a foothold. With dropping technology prices, Google Home, Alexa, Amazon Echo, and other voice-controlled systems smart homes are becoming popular. Smart home automation allows you to make life easier and more enjoyable with high-tech functionality and luxury that wasn't imaginable in the past.
Home automation systems typically connect sets of devices, appliances, or systems to a centrally controlled device into a common network that can be independently and remotely controlled. The user interface is on a wall-mounted monitor, your laptop, or smartphones making it easily accessible & convenient from any place with good internet connections. You can have your coffee ready when you wake up & have all the lights switched off when you leave for work without and that too all automatic. Virtual assistance can help you do everything from ordering groceries to dealing with your kid's homework. Wonder if your lamp sends you a message that it needs to be replaced. The possibilities are endless.
The idea of smart home automation might seem like a way to keep up with the latest technology, or an opportunity to show off but the convenience factor is enormous.
Applications of Home Automation
Once you integrate security and surveillance features in your smart home, you maximize your home safety. Having kids at home alone or leaving for a vacation should be a carefree act. An automated security system can connect surveillance cameras, motion detectors, automated door locks and can activate them from just a tap on your device before heading to bed. It can even monitor activities in real-time even if you are halfway around the globe, providing peace of mind to the homeowners.
Increased interest in saving non-renewable energy and environment-friendly devices has amplified the demand for smart homes. Controlling of overheating or cooling of your home with a programmable smart thermostat is just a click away in a smart home. It can even learn your temperature preferences and behaviour and adjust automatically making your home energy-efficient. Lighting control system- this is the most basic function of a home automation system. It can switch on or off lights by sensing the motion & even set lights to create mood lighting. This can help big time in energy conservation which is a need of the hour.
Smart homes are even capable of the machine to machine conversations and analyzing data of your daily habits and energy consumption, like monitoring how often you watch TV, what kinds of food you store in the refrigerator, or what type of meal you cook. Accordingly, you can make adjustments to your lifestyle. A smart kitchen can even suggest recipes based on your refrigerator's content and automatically preheat your oven based on the selected recipes.
Motorized curtains & blinds is a lifestyle addition to the automation sector, it helps not just the user but also the designers with full height automated curtains which can
Operate with the click of a button without worrying about the weight or functioning of the system.
Another application of smart home technology is the lawn irrigation system. It communicates with the local weather data and provides water accordingly. If there is heavy rain and there is water on the lawn, the sprinklers can detect the same and disable any pre-set command. Similarly, if the weather is dry is will adjust the necessary quantity of water to be sprinkled.
Home automation is particularly godsend for the elderly and the disabled. From managing security, safety from dangerous home appliances to dealing with medical crisis, smart homes can be set to tackle any challenge when the elderly are left alone at home.  
Home automation has evolved several manifolds. It represents the advanced sector of the Internet of Things. Making your home entirely smart is not cheap, however, the benefits in terms of energy consumption and cost are substantial over time. You don't need to invest in all at once, take baby steps with one or two home systems at a time. Home automation is a boon for our busy lifestyle. Today it's not about what we can do for our home, the question should be what our home can do for us.
By Rashmi Parulkar, Founder & Chief Architect, Sanctum Design
DISCLAIMER: The views expressed are solely of the author and RealtyNXT.com does not necessarily subscribe to it. RealtyNXT.com shall not be responsible for any damage caused to any person/organisation directly or indirectly.
ALSO WATCH: