Square Yards, Revolutionising India's Real Estate Industry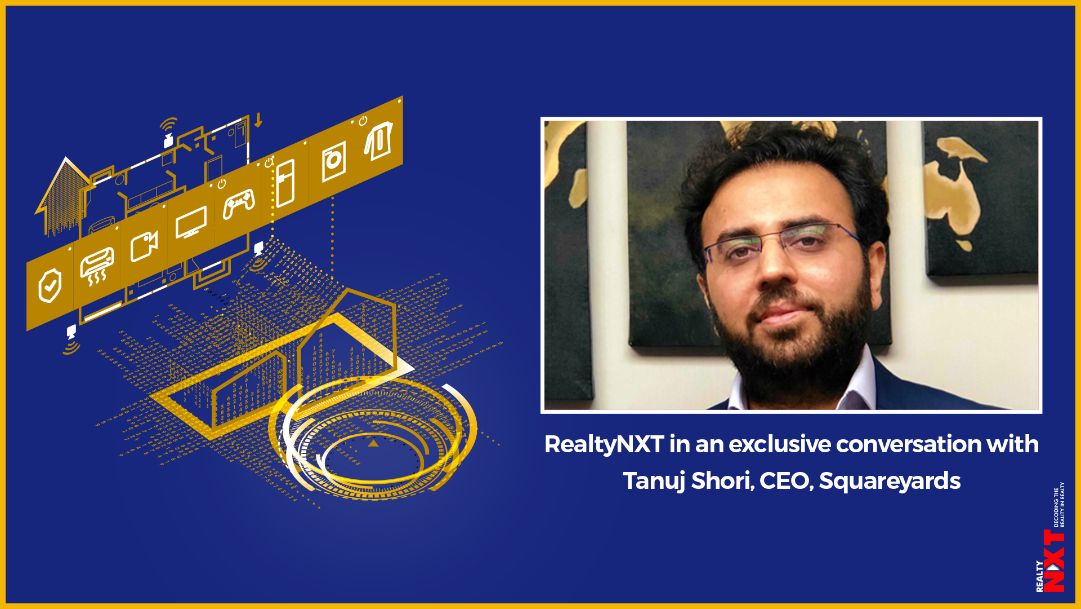 Becoming an industry leader in a short span of time, Square Yards has set a benchmark in excelling in multiple branches of real estate offerings.
RealtyNXT caught up with its CEO Tanuj Shori for an exclusive interview.
1. Please tell us what was the need gap that you noticed in the Indian real estate market that gave birth to Square Yards?
We were looking for something exciting. A lot of our personal wealth was across the real estate and start-up ecosystem. People who we invested in had to be really passionate about their projects. The industry was very fragmented. There were many opportunities that lay ahead. One day we decided to give it a go. Yes there were challenges but we gave ourselves 6 months which then turned into 6 years and here we are.
2. In the early stage of Square Yards journey, what were the challenges you faced and how did you overcome those?
Most other start-up level founders will agree with what I am about to say. Sector wise there were unique sets of challenges like fragmented industry, unprofessional people. We made many mistakes but we learned to evolve.
Then there were execution challenges and all entrepreneurs faced them. After 6 years, we have come to the conclusion that ideas are overrated and it is execution that matters. For us ideas are a very small aspect of this equation.
3. In such a short span of time, Square Yards has expanded not only in India but in the international market as well. Please share what was the vision behind these expansions? Also, where do you visualize Square Yards to be in the next 4 years?
A lot of our growth has been accidental. By accidental I mean there is a broad strategy in place. We have a vision to capture 20% of India's market share. But we don't plan our moves meticulously. Our international expansion was one such case. I was living outside India so that helped. The Gulf is a very important market for NRIs. We controlled 2 out of 10 transactions coming into India even before Covid-19. Of course. The Gulf also has its set of challenges. As of now, Dubai, Australia and Canada have been very successful for us.
4. Who are your current competitors and how much of the Indian market share does Square Yards hold currently?
I don't think we are competing with any single company today. We have evolved into an ecosystem. We are building many real estate solutions. We are competing with 99 acres, magicbricks, housing, proptiger, anarock for various kinds of offerings. There is no large property management platform in India apart from us. We have no single player who has holistically tried to combine all the pieces together.
Pre-covid-19 we had 3&1/2% of the market share in India's real estate.
Post-covid-19 we are having a phenomenal run. As of now, we have almost 25% market share in India.
5. What has been your observation with regards to PropTech companies in India? And your offering w.r.t to Edge, how exactly Square Yards is going to benefit from this offering in the long run?
I think PropTech is one of the most misunderstood words not just in India but in the global ecosystem. It is a hetro system asset class. Every asset has an individual identity which makes it very difficult at times. Tech plays a very strong role in real estate. 7 years ago 90% deals were offline, now real estate has 50% of a digital functioning. We were digitally ready and this was one of the reasons why we became so successful.
Most developers still run reconciliation on Excel sheets in India. Edge is not just any other solution, it goes beyond. It is an encapsulation of all our learning. We want to first make our product perfect and then have a proper global launch next year.
This is just an excerpt from the interview. For the complete interview, kindly click on the link shared.
ALSO WATCH: