Infurnia Hopeful To Change The AEC Industry's Outdated Working Pattern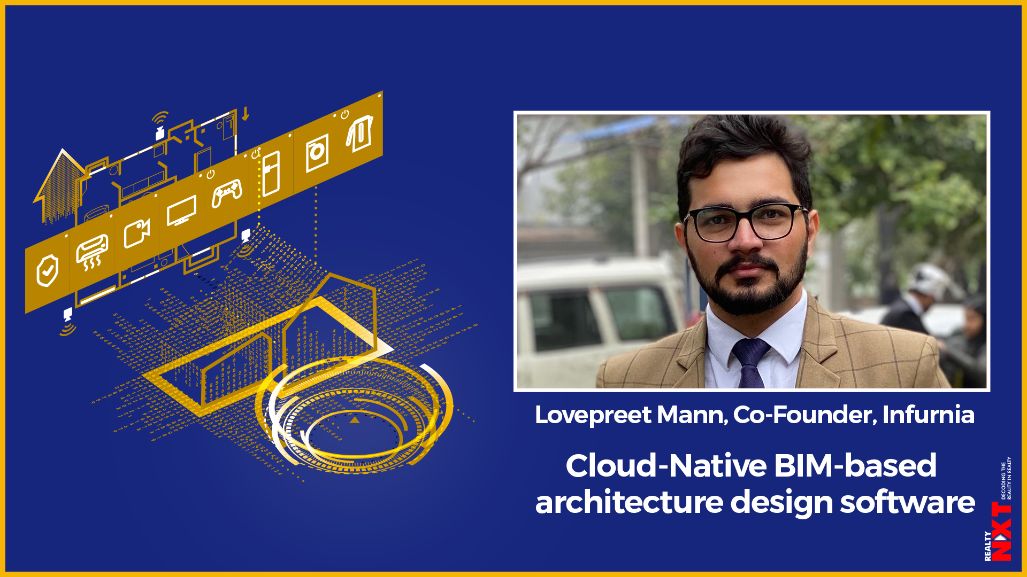 1.What does Infurnia do?
Infurnia is a cloud-native BIM-based architecture design software, made for professional users. Infurnia provides architects with deep design features with all the added simplicity of being cloud-based; data-backups, access anywhere anytime, easy to use interface, etc. Architects can use Infurnia for everything from creating a floor plan to creating multi-story 3D buildings with landscaping and elevations.
2. Why do you think there is a need for such a software in the Architecture world? What problem does it solve?
In the AEC industry, there is a lot of scope of true collaboration. On any project, there are multiple people who need to work on the design. Currently, there is no easy way for all of these stakeholders to work on a project together. Infurnia is built for collaboration. Multiple designers/architects could work on the same design at the same time like Google Docs. Or they could work on independent parts of the design, and merge their work into one unified design. Any change in the underlying design is instantly available for everyone to see and act on.
3. You mention stakeholders other than architects & designers. Do you plan to develop custom solutions for all segments of the AEC industry?
No. Our aim is not to do every single thing ourselves, but rather provide a way for all the different partners to work together seamlessly. Instead of developing software for other segments of the industry, we are looking to partner with them to make the entire process seamless.
4. What are your views on where the AEC software industry is heading towards in the future?
AEC industry is one of the most laggard industries when it comes to incorporating new technologies, processes and business models. There is a growing movement towards creating open BIM specifications which will allow easy exchange of BIM objects. A lot of the big companies are also offering some sort of cloud features, even though most are still limited to just file storage and sharing within their own ecosystems. But I think going forward there will be a major shift to open formats and cloud-native applications.
5. What do you see as challenges in executing your vision?
One of the biggest issues is getting product companies to recreate their products in a different format. For a company that has created, say 10,000 BIM models that work fine in Revit, there is significant resistance to creating those same models in another format, even if it is open source.
6. What 's next for Infurnia?
We will launch our SDK and APIs in the next few months. Developers will very soon be able to build multiple different kinds of applications on top of the Infurnia platform. It could range from a VR app to a real estate solution or a consumer-facing solution. Similarly, other existing software will also be able to include Infurnia as a library and read the required design data.
7. In the upcoming BWT event, what are the key things you are looking forward to?
We are looking forward to meeting the industry leaders as well as other startups and learning more about the wonderful work they are doing. It's also a great opportunity for us to showcase our technology and how we can make an impact in this industry.
ALSO WATCH: