The Art And Science Of Japanese Minimalism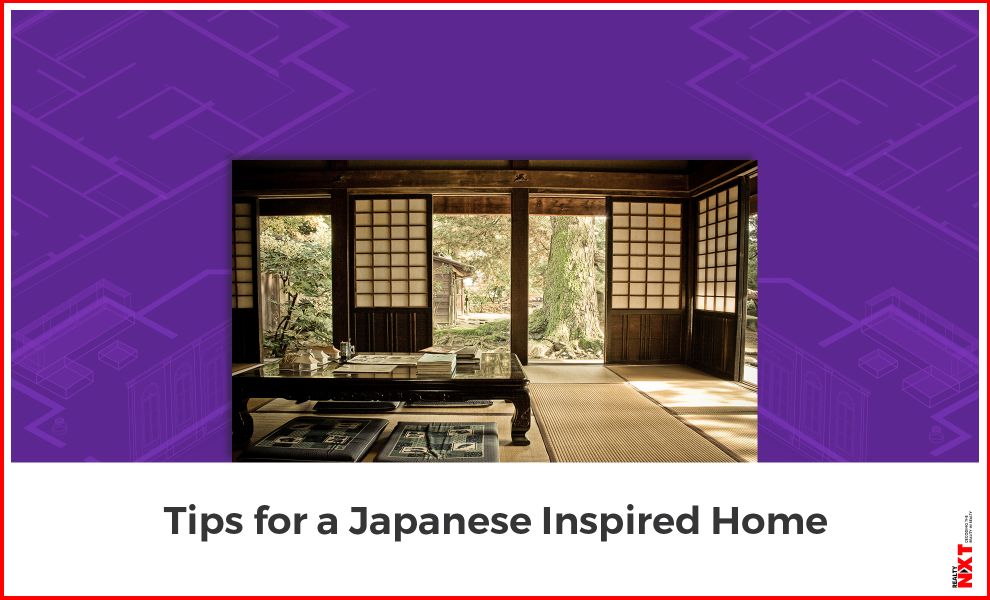 Simplicity, restraint, sheer elegance. When it comes to lifestyles and home décor, there's nobody to beat the Japanese!
With clean and uncluttered living at its very core, Japanese décor is serene and peaceful. Every element has its own well-defined place and purpose. Centuries of tradition have honed Japanese design aesthetics into a fine science of minimalistic perfection. The frenetic pace of our lives today could do with a little balance and harmony, and we can all take a page out of the Japanese look book to usher in some Zen into our homes!
To get this sense of order in your home, all you have to do is follow a set of simple rules. Let's take a look at the hows and whys of Japanese décor!
Kanso
Kanso means 'simplicity' in Japanese, and this principle aligns perfectly with the minimalistic nature of all things Japanese. It's a rule that has been popularised by the Japanese diva of the de-cluttering world, Marie Kondo. When it comes to using this principle in your home, the kanso sensibility speaks to mindfulness for your furniture. Only elements that are absolutely essential should find their way into your home.
Bonsai
Bonsai trees recreate nature in miniature, and the carefully cultivated art of pruning these trees explores the harmony and relationships between man, nature and the soul. Initially practiced by Zen monks, the science of bonsai making grew to be a matter of prestige among the elite. Every little aspect of the tree is planned down to the last detail, and the meticulous attention given to these trees teaches us to value our connections with nature.
Ikebana
The art of Ikebana has its origins in the formal floral arrangements made as offerings in Japanese temples, as far back as the 15th century! Each piece skilfully weaves elements of shape and line, form and aesthetics to create spatial harmony. The floral arrangement is created as a meditative practice, and is usually performed in silence. Ikebana arrangements are often reverently displayed as art forms in Japanese homes.
Shizen
The Japanese have a deep and abiding respect for nature, and they achieve harmony through being 'of nature', or shizen, yet distinct from it. Japanese gardens are microcosms of perfection in an imperfect world, and represent a quality of authenticity that the Japanese aspire to achieve. Most homes blur the lines between the indoors and the outdoors; with every room opening out into exquisitely laid out gardens. Internal courtyards are also a part of every Japanese home.
Shoji
Sustainability through the use of organic, natural elements is at the heart of Japanese culture and is reflected in their décor as well. Traditional Shoji screens used for privacy are made of translucent rice-paper sheets on a lattice frame made of bamboo or cherry wood. The quality of light that is filtered through a Shoji screen is nothing short of magical. Replacing a partition wall with a large Shoji screen could be one way of incorporating a touch of Zen to your home.
Tatami
Made of finely woven reeds of rush around a rice straw core, tatami floor mats are unique to the Japanese vernacular. Used to cover entire floors, these all-natural, sustainable mats are infused with a subtle aromatic smell that defines Japanese homes. These mats work well with the barefoot cultural traditions of Japan; soft and springy underfoot, they provide a surface with some 'give' on which to sit and sleep. Traditionally, the material of these mats also served the purpose of regulating the humidity of interior spaces during Japan's hot, moist summers and cool, dry winters.
Japanese Décor Tips You Can Incorporate in Your Home
Use natural, sustainable materials like bamboo, rice paper, reed and rush mats, and natural wood in your home.
Pay attention to the quality of light, both natural and artificial. Sunlight is usually filtered through translucent screens. Lamps and lanterns use natural materials and are sculptural without being too heavy.
Japanese décor is minimalistic and clutter-free, with a natural colour palette that uses whites and pastel shades.
The Japanese believe in being connected to the earth. Floor seating, both in the living and dining rooms, is a hallmark of Japanese décor. Cushions are placed on the floor mats in lieu of chairs. Platform beds that are just inches off the ground are very popular.
Sleek, horizontal lines are most often used as they are said to create a calming, clear flow of energy.
Walls are typically kept free of any artwork or other décor accents. 
Soft furnishings are of very simple, natural materials like organic cottons and linens without any frills or patterns. Windows are usually bare.
Tatami mats and Shoji screens are very Japanese, and add a lovely textural element to your décor.
Lovely floral arrangements that are put together with care and precision are an integral part of Japanese décor.
There is no place for fuss or frivolity in Japanese décor. If the Zen-inspired way of living appeals to you, then we definitely recommend incorporating some of the Japanese minimalist elements into your home.
By Dipti Das, AVP- Design, Homelane
DISCLAIMER: The views expressed are solely of the author and RealtyNXT.com does not necessarily subscribe to it. RealtyNXT.com shall not be responsible for any damage caused to any person/organisation directly or indirectly.
ALSO READ: Home Decor Ideas And Tips To Celebrate Birthdays And Festivals During The Lockdown