Future In Terms Of Creating Leads & Reaching Out To Customers Is Happening Through Technology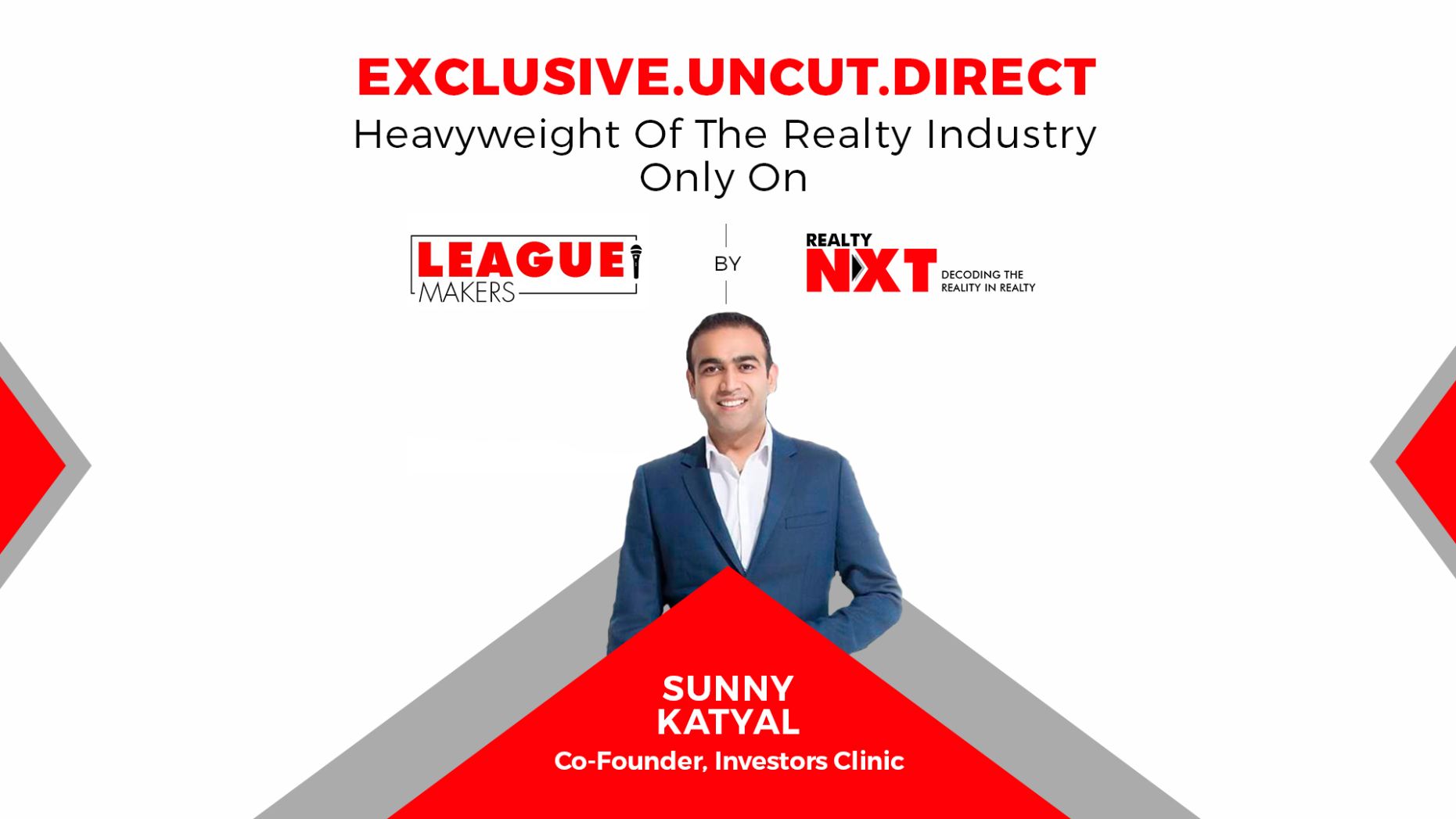 Sunny Katyal, Co-Founder Of Investors Clinic talk exclusively to RealtyNXT for our Let's Talk Business Series.
India's real estate industry was infamous for being disorganised. However, Investors Clinic entered the industry in 2006 and changed the game.
Today, it is known for providing the best real estate services in the country. With 34 offices in India and 3 on international shores and more than 2,000 employees, Investors Clinic is a force to reckon with. ​Sunny Katyal, Co-Founder of Investors Clinic reveals that the journey to establish the brand wasn't an easy one. "Our journey has been amazing but nothing short of a roller coaster ride. By the grace of God we managed to grow during tough times. Our strength lies in the fact that we always try to evolve in tough times," Katyal says.
The founding year of the saw the phase of unhealthy real estate projects. In 2008-2009 there was recession, in 2011-2012 the industry faced uncertainty because of the land acquisition. Katyal adds, "We have faced other factors like GST, RERA, demonetisation and now Covid-19. We have been through quite a few challenges. We came from a small town and starting a business in a big city like Delhi, there were many financial challenges as we didn't have the capital to establish our business. Real estate is a very challenging industry and nothing was organised back then. Even acquiring manpower was quite a task. But we had complete faith in our talent and we were ready to push the envelope. We brought about a different corporatisation of real estate."
A big believer in the power of technology Katyal says, "We have grown because of technology. At a time we do 50-100 projects and plan their marketing. We generate almost 50,000 leads. Our marketing budget is Rs 3 crores. We have been using technology since the time we started." 
Katyal believes that Covid-19 has helped everyone today embrace technology more comfortably. "The future in terms of creating leads and reaching out to potential customers is happening through technology. There are multiple tools which are helping customers to take decisions. Many of our initiatives like Mission Azadi are being implemented through technology. We are bringing something different from our competitors to the table with Mission Azadi as we want to bring maximum comfort to our customers," Katyal says.
However, he strongly believes that the human centric aspect of real estate is here to stay and can never be over taken completely by technology. He is proud of whatever his company has achieved and feels that unlike other similar companies, he wants to pass on his company to future generations.
In today's times, many companies are scouting for talent in IIMs. However, Investors Clinic has been doing that since its inception. "14 years ago, when we started operations, real estate was seen as a nasty business. Investors Clinic changed the face of real estate. It was unorganised before. We started hiring MBAs back then itself. Big developers have such big turnovers, they need smart people on the job. The industry is slowly becoming organised," Katyal says.
This was just a brief excerpt of the interview. To watch the entire interview, kindly click on the video shared.
ALSO WATCH: