Time To Create A Sustainable Model To Help Solving The Problem Of Plastic Waste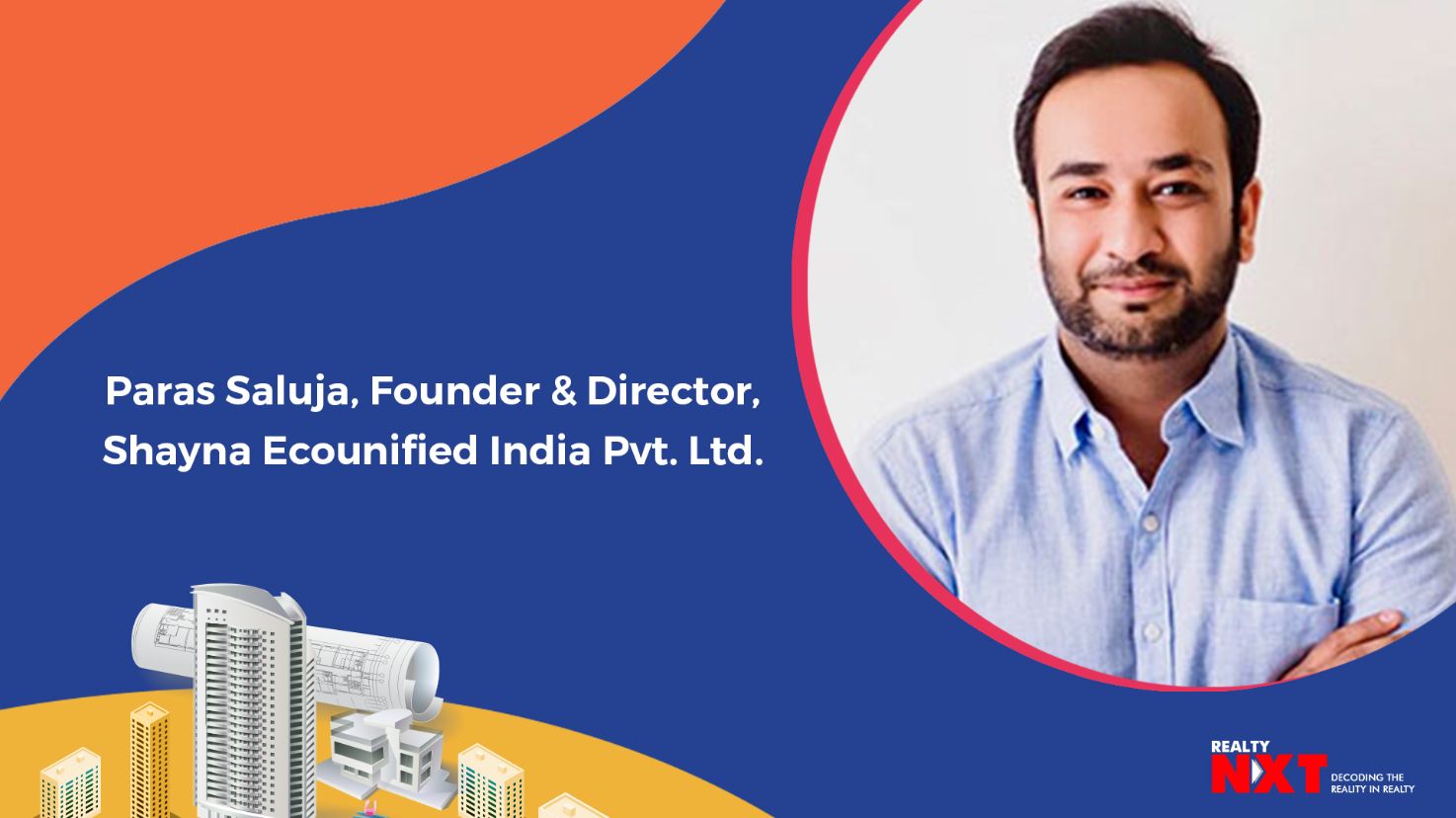 1.What inspired you to create recyclable products?
In today's world and health scenario where pollution is rampant with no said cure, all we can do is try and find solutions to lower our problems if not eradicate them completely. Therefore reusable, upcycled and recycled products are the need of the hour. While travelling to different places especially Everest Base Camp, to see plastic waste at that height and place was simply very disappointing.
Recycling is not a new business. I just wanted to create a sustainable model which helps a bit in solving and managing the problem of plastic waste.
2. What type of products do you provide? These floor plastic tiles crafted out of waste plastic bags, can these be used in the balconies of the apartments?
We provide two types of paver tiles with load bearing capacity of 20 tonnes and 40 tonnes. Yes, we can use these tiles in balconies, bathrooms and other surface areas which do not exceed the weight capacity.
3. What technology you have been using to convert the waste into plastic tiles?
We begin by acquiring the raw material, we then segregate it as per colour and polymer. After the segregation we clean the plastic of its dirt and germs. Then its shredded and mixed with the new technology and other fillers. This mixture is made into granules and pellets and further melted down to mould into tiles.
4. What are the challenges you are facing with respect to the sales and marketing of the product? 
In our journey, our first obstacle we faced was paying a price for the waste that was filling the landfills unnecessarily. Initially, we thought that the waste which no one wants and no one can use will be available at no cost to us and we couldn't have been more wrong in our assumption. We have to buy and incur a cost for something that economies are trying hard to find a solution for. That is when we realised that everything will come at a price including reducing the problem of unfathomable plastic waste.
We had to create a breakthrough in order to establish a brand name and thrive in the country like India where set mindsets are a huge challenge. People often talk about climate change, saving the environment but they seldom do something especially if money is involved.
Another challenge we faced was that even though we have experience of handling a business, we were clueless about the working and dynamics of Environment sector as we had no prior background of it or the science that went behind it.
We require huge amounts of investment and also government support in not just the licenses but also with buying the finished product as the environmental changes can be best done if done at large by the Government bodies and by the big Infrastructure and real estate companies.
5. How different is in the pricing strategy of this recycled plastic tile in comparison to the ceramic ones
Our tiles are 10-15% costlier than traditional tiles and the main reason is that our raw material the "Plastic waste" which should be essentially free costs a lot to acquire, segregate, clean and process. However, from a long-term perspective, they are cheaper than the existing tiles as they do not erode or crack on a yearly basis and being a plastic product has a very long shelf life.
6. Are you planning to launch any new product? What are your expansion plans? Where all your company is based right now?
We are based in greater Noida and we are planning to launch our new value-added products post Diwali. Also, our expansion plans are in pipeline.
7. Who all are your current clients? 
We have done various products with Municipal corporation of Greater Hyderabad, Municipal corporation of Gurugram, Bisleri International Pvt.Ltd., Tata Motors, L'Oréal India Pvt.Ltd., UFlex Ltd. etc.
ALSO WATCH: