A Fresh Breath Of Life, One House At A Time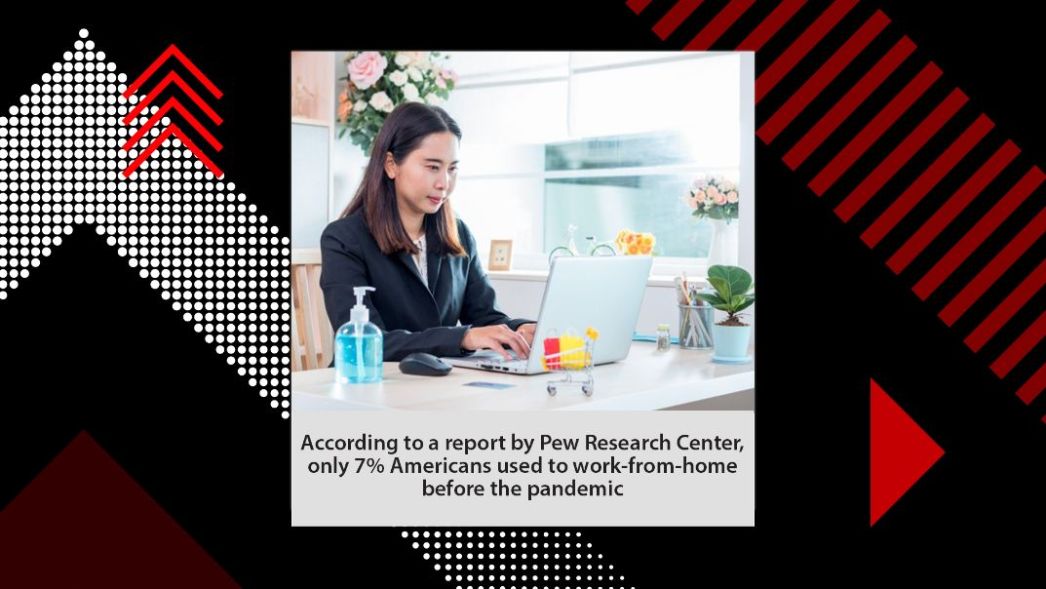 The year 2020 began like any other normal one with the usual fanfare, celebrations and plans.
Advertising campaigns and boardroom presentations envisaged a fantastic year of high growth for the world of business. However, one microscopic, but highly communicable disease changed things tremendously. By the time the first quarter of the year ended, most parts of the world were either fully or partially shut for public movement.
Companies adopted work-from-home processes and the way things have shaped up, this seems to have become the key to keep businesses running for the foreseeable future. Businesses all over the world are now continuing to rely upon mixing work-from-home and on premises working. Enterprises such as Google, Facebook and Twitter etc., have extended work-from-home plans for until July 2021, and many companies are even providing allowance to employees who set up their home offices.
According to a report by Pew Research Center, only 7% Americans used to work-from-home before the pandemic. However, a May 2020 report by Gallup revealed that the number has gone up to 62% of the population after the pandemic. This strategic switch is now replacing the conventional practices related to all aspects of life. With restrictions and advisories favouring working and interacting with the friends and acquaintances at home instead of public places, the emergence of homes as hangouts is evident.
For instance, all meetings have shifted to the web and an average corporate employee is regularly attending video calls and conferences from home. Hence, homes are not so private anymore and video conferencing is making people peek into each other's homes. This has made us all conscious of our living areas, the cleanliness, and the décor.
It is human nature to impress others by appearance and sophistication. In the conventional system, people evaluated each other's style by clothes and accessories, but now the focus has shifted to the home interiors and facilities. As an office-goer, you might not realize the positives or shortcomings of your home interiors, but you are now bound to be conscious about it now that your home has become venue for the digital meetings every day. 
Also, the emphasis is not just limited to professional circles, but even in the private areas. You don't go to gyms or social interactions physically, and everything is either through video calls or live streaming sessions which again expose your living areas to the world. Hence, people are increasingly reassessing their home décor, furniture and either removing or restructuring the interiors and layouts. At least one room or corner in every house has undergone transformation because a person works from there for several hours each day now.
In the past, when someone focused only on waking up, getting ready and going to office on a normal day, many areas of the home or décor were not paid much attention to. Your balcony might be cluttered, living room furniture might have been outdated, or you would have checked emails sitting on your bed. 
Today, spending long hours of working-from-home necessitate that the décor inspires and comforts you and provides aesthetic viewing. The pride that you feel when someone appreciates your décor and tastefulness is truly something to savour. A person might also seek change as the element of monotony or boredom is likely to creep in after working from the same corner for months. That's why it has become more important to refresh and customize your home décor to reflect your taste and state of mind.

This changing perspective has given a great boost to the global home décor market. Allied Market Research released a new report that pegged the global home décor market size to be about $ 616.6 billion in 2019, but it was estimated to grow steadily and reach $838.6 billion by 2027. Keeping in mind that this projection was based on the normal scenario, and didn't account for the incredible thrust generated by the current situation, it is safe to assume that the actual growth could be several times more than that.
The Indian market is also moving in sync with the overall global trajectory, and majority of people (Indians) are now rapidly transforming their home décor and interiors to suit the new 'hangouts' aka their homes. The future looks promising with the proliferation of new designs, high utility and variety of décor products and the prospects of a prolonged or permanent change in lifestyles.
By Palash Agrawal , Founder,  Vedas Exports 
DISCLAIMER: The views expressed are solely of the author and RealtyNXT.com does not necessarily subscribe to it. RealtyNXT.com shall not be responsible for any damage caused to any person/organisation directly or indirectly.
ALSO WATCH: