Raptor Aims To Dominate The Digitization Of The Property Transaction Process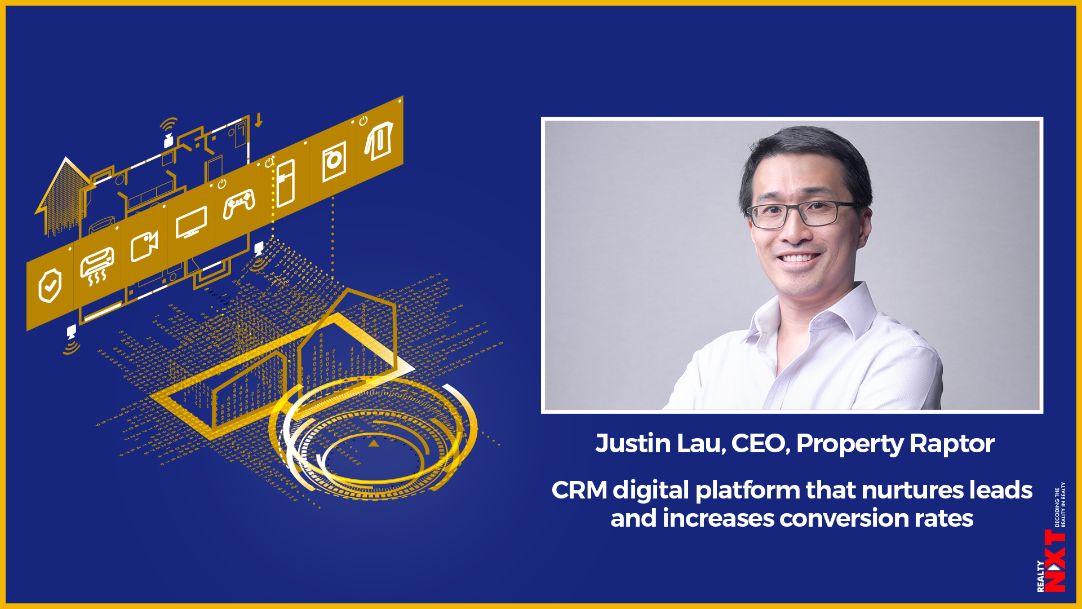 1.Please tell us about Property Raptor's system. How does it work?
It is an enterprise-level property management software, developed by IMS, one of Asia's leading digital transformation agencies, that aims to increase sales and close deals faster for all real estate industry participants such as agencies, agents and real estate developers. 
Property Raptor's robust features, such as its Lead Management and Opportunities modules, improve productivity, increases conversion rates, and makes time-consuming tasks more efficient. The system's easy-to-navigate interface and innovative search listings function uses predictive AI algorithms to automatically generate tailored prospect lists, specific to each project. This results in a more accurate and streamlined process of acquiring new clients as well as helps teams retain and nurture existing relationships to boost sales. Thanks to the advanced data querying and AI algorithm technologies, Property Raptor ensures the best customer-property matching, finding the perfect property for the buyer or tenant and vice versa. 
By using Property Raptor as the centralized, core platform to replace multiple technology systems, our clients have significantly cut down on costs, reduced time spent on administration work, and decreased the average length their sales cycle. It allows our clients to dedicate more time to cultivate their customer relationships. Some subscribed clients have seen revenue per agent grow by 100% and cost reductions of more than 33% in managing agents and employees.  
2. How are you planning to automate the process of property buying?
Instead of automating the changing hands of property, Property Raptor is a CRM digital platform that nurtures leads and increases conversion rates by intelligently matching the customer with the most relevant property with the help of advanced AI prospecting and matching algorithms and machine learning capabilities. 
Through our scalable data architecture and dynamic AI-based matching algorithms, Property Raptor provides a much wider range of high-conversion rate search listings, matching result and recommendations of listings to agents. This "fuzzy logic" approach can assist in expanding the search listings, suggesting potential listings which do not fit the original criteria set by the property buyers in the first place. 
The machine learning functionality further optimizes listing recommendations based on customers' feedback on previous proposed listings, creating a more automated and personalised experience for the clients. Property Raptor ultimately helps agents and agencies sell real estate in a smarter, more productive way.
3. Who is your target audience? What are the challenges you face while approaching the new clients?
Right now, we have clients in Asia, North America and the Middle East.  Our pipeline is extremely strong, and we are in deep discussions and product trials with clients covering every region of the world.
This global platform can be modified and localised for the needs of different markets by providing features that cater to local customers and regulatory requirements in different geographies.  
There is clearly a lot of demand for CRM software in the property industry.  One of our key challenges is to educate and demonstrate how our product can address real estate professionals' pain points. We are expanding our sales and on-boarding teams to further support our clients' demands and truly show how our platform capabilities can empower teams to increase sales revenue. 
4. What are the challenges and opportunities presented by COVID-19 situation that you have observed?
It is difficult to provide the differences in operational performance for pre and post COVID-19 because Property Raptor was launched during this pandemic.  What we have clearly seen across all industries around the world is that the COVID-19 pandemic has been a huge driver for businesses to adopt more technology to boost operational efficiency. Real Estate is no different. As property transaction volumes have declined earlier in the year, businesses have looked for solutions to maintain market share, improve productivity of agents as well as generate more leads.  All of this can be achieved with Property Raptor.
5. What sets you apart from your competitors who are working in the same segment?
The AI algorithm and machine learning technology of the Property Raptor is second to none. The real estate CRM sector is a highly fragmented market and we have no other comparable competitor in Asia right now as our competitors are mainly based in the U.S. As Property Raptor has just launched the past year, we still have a long, promising path ahead of us to grow and further develop our software to be the best-in-class real estate solution in the market and dominate the property management technology space. We will continue to build and strengthen our software to provide a more comprehensive and up-to-date solution than our peers. 
6. Do you think that digitisation of the real estate is the future? How Blockchain & AI will play an important role?
Yes, it is proven that digitisation is not only the future for many industries, but the present, and real estate certainly cannot be left out. Proptech investment has indeed increased to over US$ 8 billion in 2019 from US$ 200 million in 2012 worldwide, underscoring the inevitable rising trend in Proptech development. Since majority of investments were made in Western countries, the opportunities for Proptech development in Asia are endless. 
Since property transaction is highly regulated in most of the markets, the adoption of smart contract powered by Blockchain technology is key for future market needs to ensure compliance with regulatory requirements. The inherent immutability of Blockchain technologies offer greater transparency, traceability, and data quality for agents and agencies to sell real estate more efficiently. 
AI not only helps predict which properties and listings will be most suitable and ideal for individual profiles, but also plays a critical role in digital marketing activities. Insights drawn from AI can be leveraged throughout the entire customer journey to make the end-to-end property transaction process more holistic, efficient, and effective. 
7. What are the latest trends that you see in Proptech industry in China?
There are approximately 2 million property agents practicing in Asia and the trend of Proptech investment in this side of the world is unstoppable, especially in China. According to the latest survey by JLL on China's Proptech investments last month, more than 55% of real estate firms and professional organisations in China increased allocations for Proptech by 10% to 40%, compared to a previous survey in 2018 where only 37% of firms planned to increase their budgets in Proptech by only 10%. The Chinese Proptech market evidently presents huge opportunities for real estate companies to accelerate their adoption of digital technologies and improve productivity. 
In China, Property Raptor is working with multiple agencies with a network of more than 100,000 agents.  In the coming years, we see that Chinese clients need a CRM solution to manage thousands of agents, AI and machine learning to drive personalised individual WeChat marketing activities and lead nurturing campaigns to push leads further down the sales funnel. We help them manage technology savvy contacts and listings to close deals faster, drive up sales revenues and increase productivity.
8. Please share 5 sets of numbers that define your growth.
Since the commercial release of Property Raptor on 1 April, in the midst of the Covid-19 pandemic, more than 15 property agencies and real estate developers have subscribed to our digital platform with approximately 1,000 users. There are over 70 clients across the world in the pipeline currently with more than 80% of these clients based in Asia.
We are targeting 10,000 users by the end of this year from clients across the globe including South East Asia, mainland China, Middle East, Europe and North America. 
ALSO READ: The Great Indian Warehousing Sale