Australia Announces $14 Billion For New Infrastructure Projects To Support 40,000 Jobs: KPMG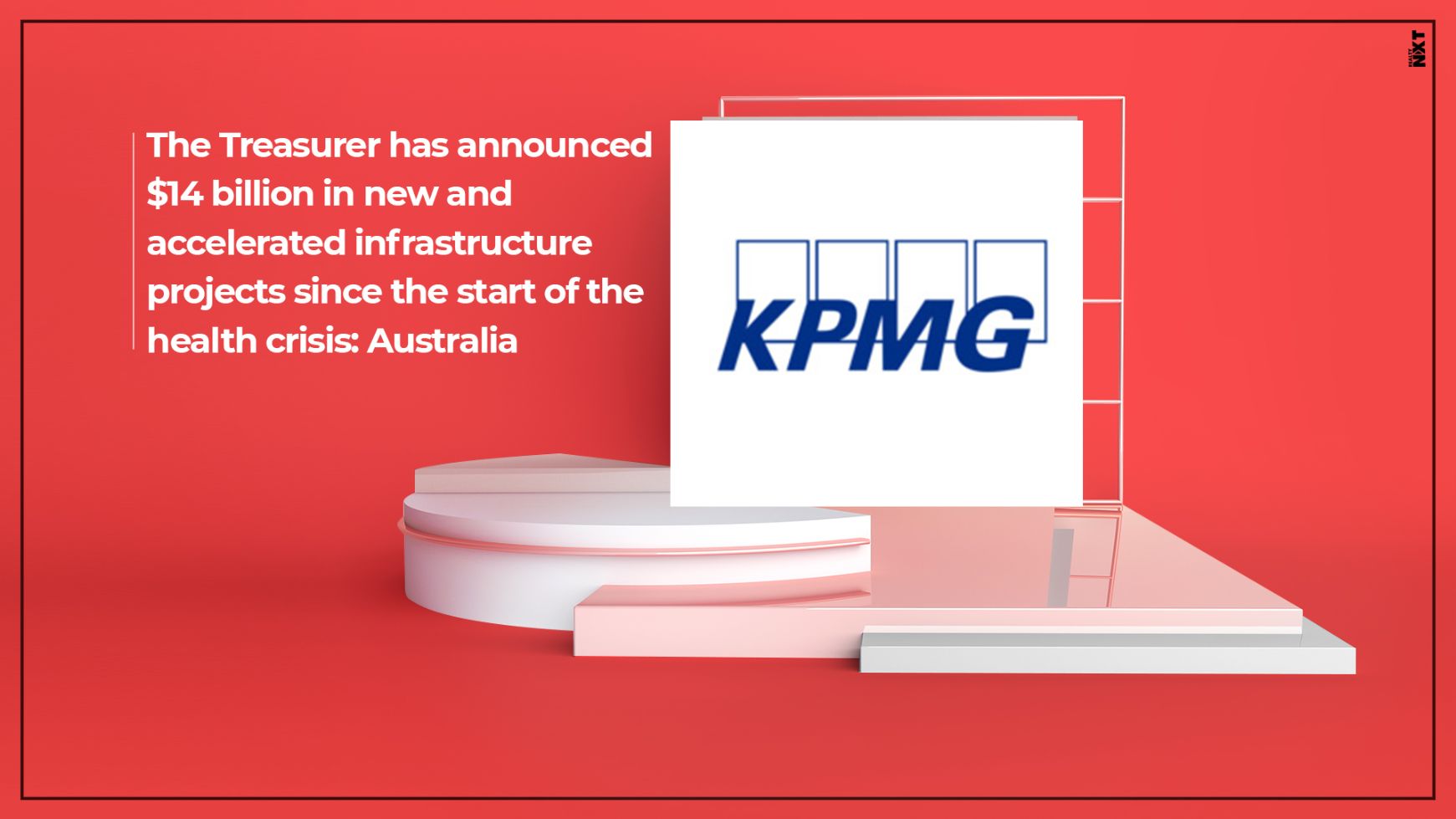 Funding has also been provided to extend the administration of the Northern Australia Infrastructure Facility by a further five years, which will also be bolstered by a broader lending remit.
As anticipated, infrastructure is a cornerstone of the Budget and the government's economic recovery plan, both of which have a strong job creation theme.
The Treasurer has announced $14 billion in new and accelerated infrastructure projects since the start of the health crisis, which will support 40,000 jobs. Key investments include $7.5 billion in new funding for transport infrastructure projects, $2.0 billion for the National Water Infrastructure Development Fund, $1.0 billion to extend the Local Roads and Community Infrastructure Program and additional funding for programs such as the Roads to Recovery Program and Bridges Renewal Program.
Significant new commitments include $750 million for the Coomera Connector (Coomera to Nerang), $603 million for the New England Highway (Singleton Bypass) and $528 million for the Shepparton and Warrnambool rail line upgrades.
Funding has also been brought forward for a number of projects, including $605 million for the South Geelong to Waurn Ponds Rail Upgrade, and further equity has been invested in the Australian Rail Track Corporation for the delivery of Inland Rail. The Perth City Deal has been funded with $326 million over 11 years, with the funding centred around the relocation of Edith Cowan University into the CBD.
This Budget sees less focus on mega projects (>$1 billion), with funding going to projects that are able to stimulate economic activity sooner. Of particular note, the government has announced a $2 billion road safety program for small scale upgrades, with funding to be available to states and territories through three six-month tranches over the next two years. Under the program, funding will be on a 'use it or lose it' basis, and contingent on delivery success by the states and territories.
These new investments are alongside out of cycle announcements, such as the further $1.75 billion for the Sydney Metro – Western Sydney Airport project announced in June. Funding has also been provided to extend the administration of the Northern Australia Infrastructure Facility by a further five years, which will also be bolstered by a broader lending remit.
Whilst rhetoric regarding 'shovel-ready' projects has been frequently used in the lead up to the Budget, infrastructure invariably remains a relatively long lead item.
Continued consideration will be required by all levels of government as to how red tape can be reduced and approval processes accelerated given many funded projects must still progress through planning, procurement and approvals before being able to have 'shovels in the ground'.
In seeking to quickly translate investment in infrastructure into economic outcomes, it's important to strike a balance between putting capital to work in a timely manner and ensuring investments are well planned, appropriately scrutinised and contribute to productivity-enhancing outcomes.
Additionally, much had been made prior to COVID-19 of the nation's heated infrastructure construction market, financial difficulties of some prominent contractors and the difficulties in delivery of several major projects. With many states already undertaking substantial infrastructure programs, the ability of the government's new funding for infrastructure to translate to timely job creation will likely depend on the ability of governments to work closely and constructively with the market to deliver.
"In these unprecedented times, the Budget looks to the tried and true application of investment in infrastructure to lift employment, drive activity along the supply chain and stimulate economic growth." Paul Foxlee, National Sector Leader, Transport & Infrastructure.
Source: KPMG
ALSO READ: LIC Housing Finance Disburses Rs 2,115 Crore Subsidy To Over 1 Lakh Customers Under CLSS