"Sustainability And Water Conservation Remain Our Main Focus", Anup Tripathi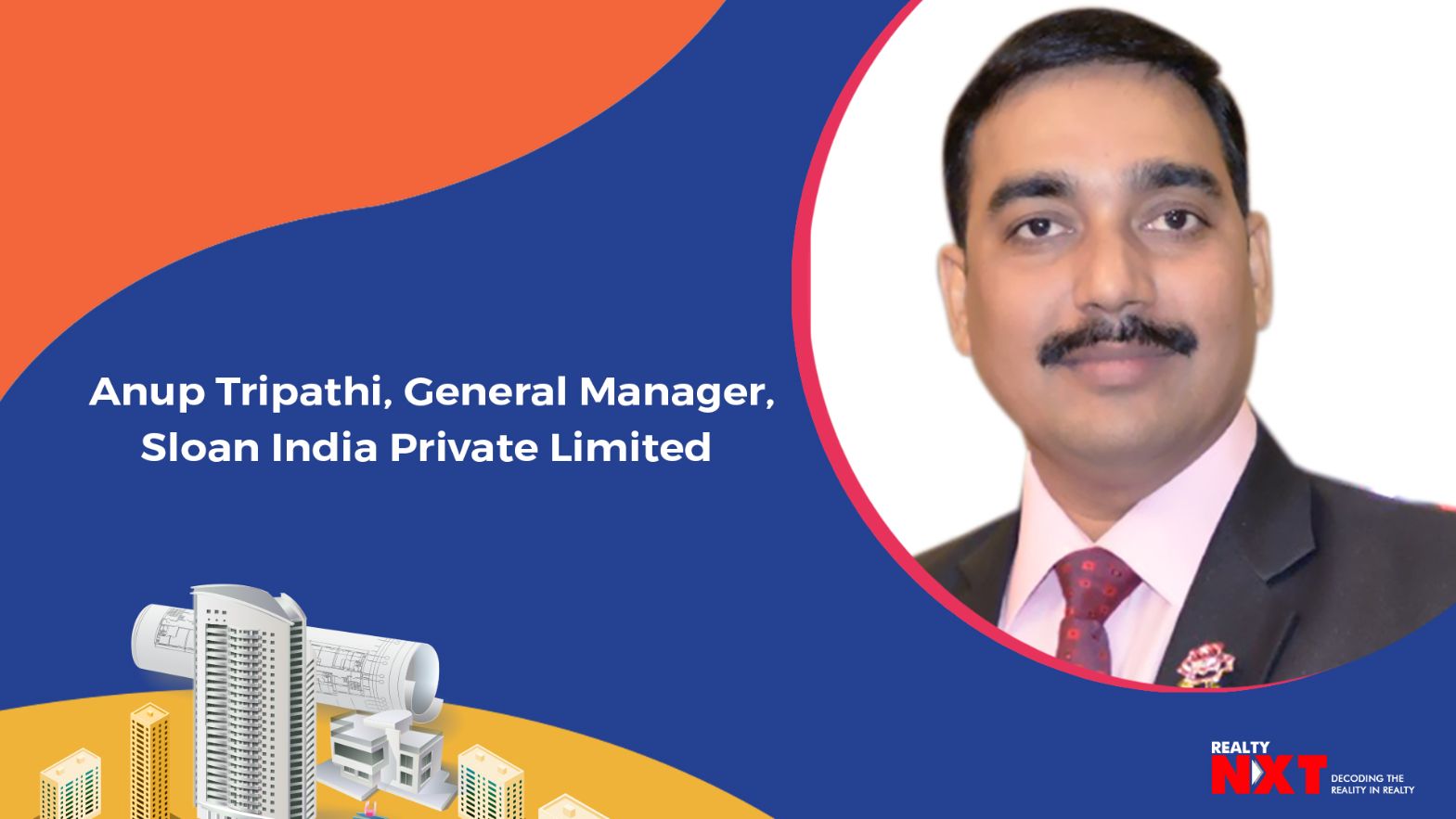 1.How has Sloan India Pvt Ltd been transforming the plumbing industry over the years?
As the world's leading manufacturer of commercial plumbing systems, Sloan has been deploying innovation in transforming the plumbing industry through more than a century of smart, water-saving, safe restroom solutions. Sloan has been in India for more than three years and has launched products such as the TruFlush Flushometer that helps address the water crisis several states are facing. 
Sloan's global team of engineers have developed technologies that improve water efficiency without compromising design, quality, affordability or performance. Although our planet is rich in water, it offers less than 1% of the resource for humans. Not surprisingly, all geographies worldwide are water-stressed. Therefore, our innovations focus on water savings and conservation. 
Regarding our presence in the country, Sloan is building a pan-India distribution network, developing its clientele on the pitch of 'sustainability'. As an Indian Green Building Council Member, Sloan strives to help build a greener India. Sloan is also a proud member of the Indian Plumbing Association, a voluntary non-profit organization for plumbing professionals in India.
2. How do you think customers in India have evolved over time?
Like others globally, customers in India have also seen soaring aspirations regarding the look of their bathrooms and plumbing fixtures. There was already a perceptible shift towards sleek, sustainable, smart solutions in bathrooms and restrooms. But the COVID-19 pandemic has accelerated this trend due to high morbidity and mortality rates.
The importance of smart systems with touchless plumbing solutions has gained overnight attention as people seek to avoid touching faucets and other bathroom fittings in minimising their chances of contracting coronavirus. As a result, customers in India are seeking touch-free fixtures. 
3. Could you give us some insight with regards to the difference in strategy while communicating B2C vis-a-vis B2B?
Sloan is primarily a commercial plumbing company operating in 71 countries, including India. We are mainly into B2B, which is commercial toilets. But in India since there is no differential line between commercial or residential toilets, and the same architects and developers are into commercial as well as residential toilets, we also cater to the residential segment. Thereby, B2C comes into the picture as sooner or later customers connect with Sloan to explore the other product or upgrade their existing products. That is how we are connected to B2C. 
As our entire operation is through channel partners or the distribution network, they have beautifully designed their showrooms with pleasing product displays across the market. Therefore, when customers visit our distributors' showrooms, they can view the products and opt for one apt for their requirement. Nonetheless, our basic connect is still via the specifications given by architects and developers and the connection with customers so far is limited.  Keeping this in mind, we are planning to introduce other B2C products as well over some time to increase our interactions with customers.
4. What are the new or future technologies that Sloan India is working on?
Since inception, Sloan has been a sustainable solutions company. Almost all our product offerings are designed to save as much water as possible. Therefore, sustainability and water conservation remain our main focus. Due to the pandemic, Sloan is also focusing on touchless technology by bringing in touchless, sustainable and water-efficient products.
We are working on designing products such as flush valves that will work with only four litres of water, sensor-activated urinal flush valves that will use 500 ml water and sensor faucets using only 250 ml of water. Water conservation and touchless functions are two core areas Sloan is focusing on.
5. Do you think sustainability strategy is the need of the hour?
A sustainable strategy has always been the need of the hour. But its criticality is only being recognised in recent years. The COVID-19 crisis has, however, made sustainability crucial as hygiene norms such as repeated handwashing have led to a sudden surge in water usage, particularly in urban areas.
This has increased water stress across the country and the globe. Consequently, sustainability needs to be embedded in individual habits as well as institutional practices, including upkeep and maintenance, in ensuring the global goal of water security is not compromised by the coronavirus pandemic. 
6. Are you planning to launch any new line of products?
By the next quarter, we will be introducing ceramic fixtures such as water closets, washbasins and urinals. We are also planning to launch hybrid urinals. Sloan had earlier launched hybrid urinals as a pilot project. These will be available for the pan-India market for our customers and projects. We have other toilet product designs as well that we intend to launch later for the Indian market. Also, in line with Make in India, Sloan is working towards designing and making products at our manufacturing and assembling unit at the Gurgaon facility.
By 2021, our efforts are to design and manufacture as many Made in India products as possible at the Indian facility. Sloan will be supporting the mission towards a self-reliant India by manufacturing products domestically, designed for the Indian market.  
7. What are your expansion plans?
We are setting up and enhancing our manufacturing operations in India by bringing in products to be localised here. This means our existing products will now be manufactured in India and made available for the Indian market. We are also planning to extend our export operations to the Middle East, Asia, South America and the Mexican markets. We have already been exporting our products manufactured and designed in India to SAARC countries.
ALSO READ: Time To Create A Sustainable Model To Help Solving The Problem Of Plastic Waste