Number Of Mumbai's Local Trains Increased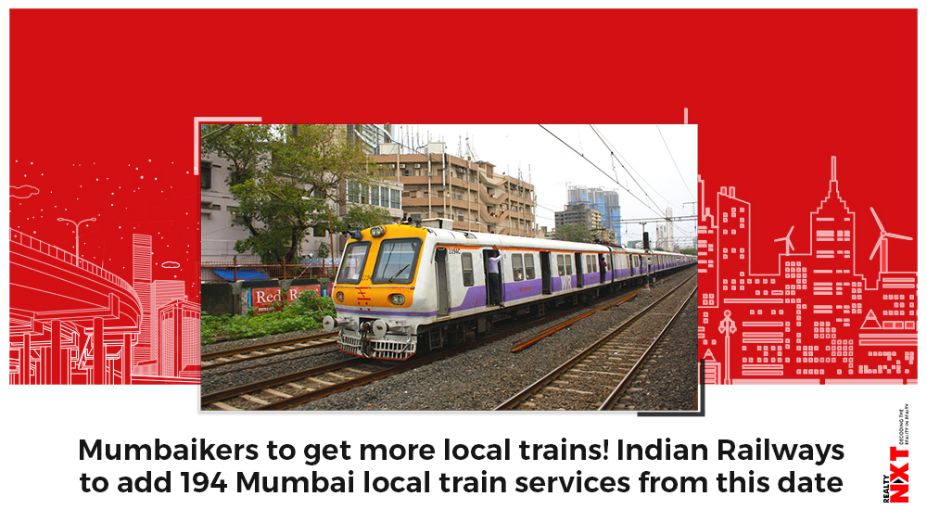 Mumbai To Have 194 More Trains Operational
In a bid to encourage social distancing amid rising cases, the number of Mumbai Local trains increased for essential services workers.
Essential services workers, who had been unable to comply with social distancing rules due to packed local trains will now be able to do so.
The Indian Railways' Western Railway zone has announced the operation of 194 more local trains to help ease the overcrowded trains of Mumbai, which put lakhs of commuters at a high risk of contracting Covid-19.
At present, Western Railway runs 506 local train services between Churchgate to Dahanu. With the addition of 194 services including 10 AC local trains, it will operate 700 services per day.
These trains are being operated only for the staff of emergency services as notified by the state government of Maharashtra.
Out of the 10 AC local train services, eight trains will be operated between Churchgate and Virar on a fast corridor, while one local train service each will run between Borivali-Churchgate and Mahalaxmi-Borivali stations.
A WR official said that initially, 10 services of AC local will be run per day, and depending on the response, the number of services will be increased gradually.
Of the 10 AC services, eight will cater to passengers on a fast corridor, and two will run on the slow corridor.
In a huge relief to the commuters of the Central line as well, 22 more train services have been kickstarted. 
Both these decisions were taken due to the rising number of Covid-19 cases in the city. As per an official of the state health department, Mumbai reported 2,211 new cases, and 10,552 new cases were reported in Maharashtra which now has a total of 15,54,389 Covid-19 cases. 
Out of the 194 additional trains on the Western line, 49 will function during morning peak hours while 49 trains will run during evening peak hours and the remainder will operate throughout the day.
Local train operations resumed on June 15 this year strictly for essential workers.
Recently, the Maharashtra state government also announced that metro trains in Mumbai will start working from October 19.
The latest increase of local train services was implemented from 28 September 2020, when the total number of services was increased from 500 to 506 by adding six more local train services including two Ladies Special services over the Western Railways network.
ALSO READ: $60M VC Fund Hopes To Uncover The Region's Next Billion-Dollar Company