Metro Car Shed Move From Aarey To Kanjurmarg: Maharashtra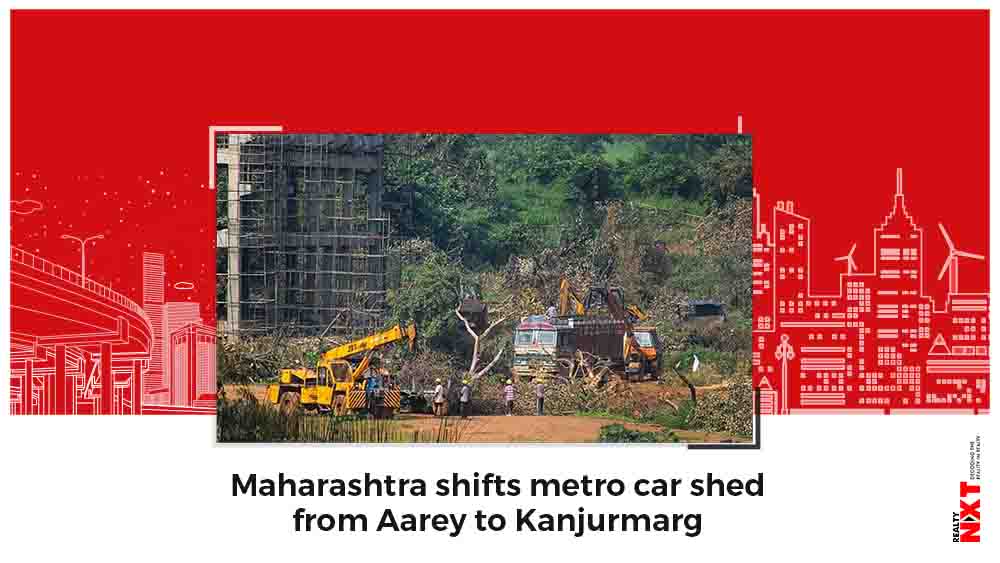 Kanjurmarg to be the new home of the Colaba-Bandra-Seepz Metro Car Shed
In a move that is sure to spread joy and relief amongst thousands of Aarey Colony's residents and lakhs of Mumbaikars, Maharashtra's CM Uddhav Thackray has shifted the building of Colaba-Bandra-Seepz Metro Car Shed to Kanjurmarg.
A few days ago all students and activists who had protested against the former state government's (BJP) slashing down of the Aarey trees were also exonerated of all charges by the Maha Vikas Aghadi coalition government. 
Thackray had issued orders to halt the construction of the controversial shed just a day after he came to power last year. He then set up a core committee which actually much against his wishes had stated that the shed's development be continued on Aarey due to logistical hurdles, exceeding of capital and the further delay in the commissioning of the 33.5 kilometre long underground Metro route.  The Mumbai Metropolitan Region Development Authority (MMRDA) is also planning a 45-km Metro line from Kanjurmarg to Badlapur, a satellite town in Thane district.
The new location of the shed will now be Kanjurmarg. The state government owns 656 acres at Kanjurmarg, off the city's Eastern Express Highway. Of this, the state revenue department has transferred 102 acres, or approximately 41.2 hectare, to the MMRDA for an integrated car shed for the Colaba-Bandra-Seepz underground and Swami Samarth Nagar-Vikhroli elevated Metro lines.
The Kanjurmarg announcement by Thackeray came as a surprise as the Delhi Metro Rail Corporation (DMRC) had been asked to undertake a feasibility study for the Goregaon Pahadi site. DMRC had proposed that the Metro corridor of Colaba-Bandra-Seepz Metro be joined with the 14.5 kilometer long Jogeshwari-Lokhandwala-Vikhroli-Kanjurmarg metro corridor. It had further added that the perfect location for the shed would be the state-owned land located in Kanjurmarg. Kanjurmarg will emerge as a real estate hotspot due to this decision. 
Two Metro corridors Colaba-Bandra-Seepz (Line 3) and Swami Samarth Nagar-Vikhroli (Line 6) will be merged. Connecting the Colaba-Bandra-Seepz Metro, a line that is expected to cost Rs 32,000 crore, directly to a line in Thane district will mean linking the district almost directly to several key destinations in Mumbai.
This Metro corridor will run through several commercial and business centres in the city, such as Churchgate, Fort, Worli, Dadar, Bandra Kurla Complex, and the exports promotion zone of SEEPZ
The construction of the metro car shed at Aarey was a major cause of concern for environmentalists last year because 2,141 trees were cut in 40 hours last year as work on it had begun. While making the historic announcement Thackray made it clear that he supported the conservation of biodiversity in Aarey.
He announced an additional 200 acres of that land would be a reserve forest, making it a total of 800 acres of reserve forest land in Aarey. He assured the tribals living there that their rights stand protected. 
Disadvantages of this decision include a delay in the opening of the Colaba-Bandra-Seepz metro services, increased costs, a loss of Rs 450 crore to the Metro.
ALSO READ: Checklist To Keep In Mind While Buying The Property