WEGoT Utility Solutions, The Smart Way To Save Water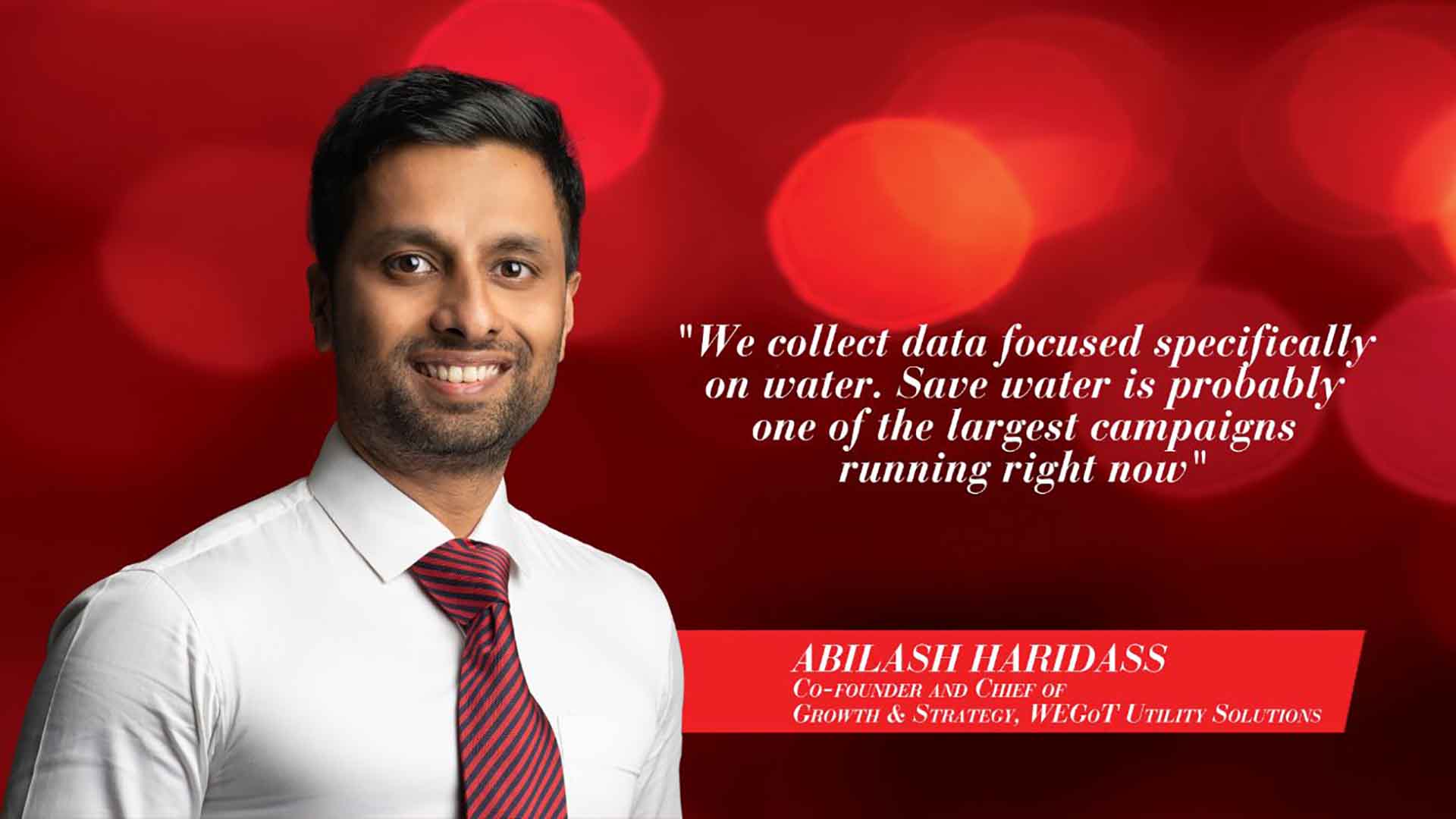 RealtyNXT spoke to Abilash Haridass, Co-founder and Chief of Growth and Strategy WEGoT Utility Solutions about his PropTech start-up, emerging trends, sustainability, and more.
WEGoT Utility Solutions' brainchild VenAqua is an IoT water management platform. It is a real-time data-driven start-up which uses advanced automated decision making to curb the demand for water and help save water for both residential and commercial developments.
To date, they have helped save 3 billion+ liters of water in 30,000+ residences and 40 Million+ sq.ft. of commercial spaces.
Founded in 2015 by Abhilash, Vijay Krishna, Mohideen Haja, and Sundeep Donthamshetty, it won India's biggest PropTech challenge by JLL IDEAs last year.
Q1: Tell us a bit about your journey. How did you enter into the real estate and PropTech industries and also about your organization?
Abilash Haridass(AH): We are an IoT play which helps save water by 50 percent. Why did we get into this? Well because this is a big problem.
I am from Chennai and this has been a big problem. So we wanted to build a solution that will help people save water. People live in buildings so we have buildings to save water. We have saved over a billion liters of water so far. 
Q2: When you guys got into your particular start-up, what was the need gap that you found, and what was the solution that you had come across?
AH: We collect data focused specifically on water. Save water is probably one of the largest campaigns running right now. We collect information about usage, about leakages from your mobile phone and give you the data live on your mobile phone as it helps you save water.
Q3: When it comes to the Indian market, a lot of entrepreneurs face a lot of problems, be it regulation wise or be it government. Could you summarize your journey, how has it been?
AH: So the journey for us has always been exciting from the beginning as there was never a question about the need for a solution. Everybody is aware of the problem that we are looking to solve.
But the challenge we face is the acceptance of the solution. Once we had a few early wins, we saved a lot of water.
Now, we are trying to figure out how to make the demand. The buildings we are serving are from word of mouth. That's where we are at right now.
Q4: How did it feel when you got selected for the JLL accelerator programme? 
AH: For us, it was very exciting because the footprint JLL covers just in India is so large that once we were able to tap into a small percentage of that, we easily hit our numbers.
These members are excited to invest so we have started on this programme with them and now we have access to a lot of their customers. 
Q5: What are the challenges you face in terms of your respective start-ups? 
AH: The real estate segment as a whole, the mindset is that it is moving very slowly, there is a slowdown of sorts. So now people have to choose between what is most important for them to spend on.
That's the one challenge that we see right now. But there are few markets within India like Hyderabad for example, where we are able to sell much faster than other cities.
The second challenge is that a lot of people that we sell to on the other side of the table are not very aware of the technology or what new technology is available. Getting them to understand technology is another challenge. It's slowly changing. As we start securing some large contracts and brand names, it will change further. 
Q6: Who are your stakeholders? For whom do you make products? Who are these customers you are aiming for?
AH: For us, we typically break buildings into residential and non-residential (commercial). For residential, we work with the head of projects, who engineer it and also the promoters of the company.
For non-residential projects like malls, hospitals, IT buildings also there are two types of projects. The newly constructed buildings and secondly, buildings that already exist. For new buildings, it goes back to the developers and their head of projects.
For existing projects, we work with the head of the facility. He makes the decision on what needs to be added in terms of water-saving in that building.
Q7: What's your moat for your respective start-ups?
AH: For us, it is the function of time. Can somebody replicate what we are doing? Absolutely. So there are two pieces to it.
One is the hardware which we have built and one is the application which we have built. So on a hardware piece, we have built a device that gives you over 99 percent accuracy at a one drop level.
If someone wants to re-engineer it, it will easily take 9 months to a year. And in that time we would do continuous R&D to move the product forward. On the application piece, nobody has the data that we have. How much each building is using, how much each tap is using, how much each flush consuming?
What is your requirement? What is your demand? None of it is data that people have already. So we have at least a 9-12 month head start even if anybody else tries to do it.
Q8: We have seen the emergence of PropTech companies in India. Plus a lot of trends have come. Is there any particular PropTech trend that excites you apart from the solution you are already providing?
AH: For me the adoption of robotics. I have seen a few start-ups where they would automatically paint your houses at almost 1/10th the speed and almost 1/10 the cost. But that's one aspect of robotics. Same thing, facade cleaning. You don't have to send people anymore.
They have a tab where you can just map the entire building and these robots will start cleaning the facade So I think the introduction of robotics in real estate will help save money and time and I think that's a very interesting trend in PropTech.
Q9: You must be reading about how climate change is bringing differences in the PropTech industry? So do you feel that sustainability and technology will be the pillars of real estate in the future?
AH: Yea, I believe that sustainability will be a big part of the industry. We are not an energy surplus, we are not a water surplus. Those are big problems that can affect business continuity. So sustainability is here to stay and it will be a big part of the PropTech space.
To know more about the company and its offerings visit their website https://www.wegot.in/.
ALSO WATCH: