Paving The Way Ahead For PropTech, Really Singapore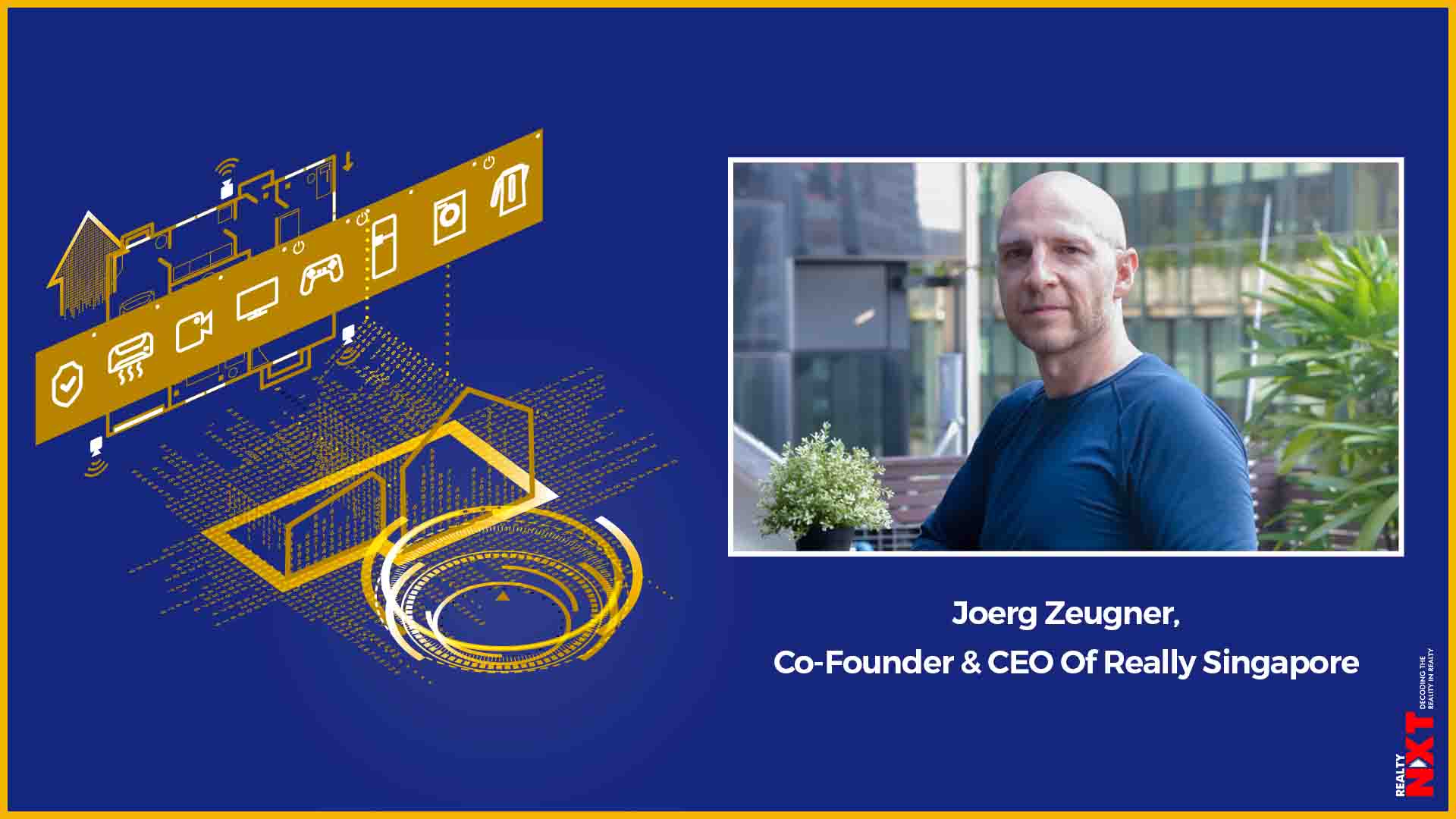 Really Singapore provides PropTech driven solutions to landlords, tenants and vendors.
Joerg Zeugner extensively researched the need gap of the industry for 18 months and then created the company in 2019. In its founding year itself, the company raised S$500,000 in seed funding from Huntington Partners and angel investors. Really Singapore also caters to property managers to coordinate tasks for projects. It has around 2,500 suppliers and contractors. 
1. Tell us about your brand in brief. How are you planning to automate traditional real estate project management processes?
We are a data-driven, integrated property and facility management and B2B marketplace solution. Our cloud-based software enables property partners to automate supposedly recurring tasks through a clean and user-friendly workflow. In turn, it facilitates preventative maintenance on estates intuitively. The availability of ready-made templates and one-click reporting decreases administrative tasks required daily; achieving complete transparency while saving the organisation much more time and money. The best part is it is designed simplistically for non-techy users!
2. How big is the market you are operating in? 
The global property management market size grows from USD 14.47 billion in 2018 to USD 22.04 billion by 2023, (CAGR) of 8.8% during the forecast period. The base year for this study is 2017, and the forecast period is 2018–2023.
The tendering market size is worth $38 billion in real estate contracts awarded per annum. 
$19 billion worth total of residential and commercial sector deals per annum. 
60,000+ open tenders per annum.
$700 million worth of tender amount.
The above results are measured using the Total Investable Market Universe by JLL and Networked Readiness Index.
3. What are the real estate trends you have observed in the Singapore market post-Covid-19?
Apart from the rising demand for virtual showings than in-person showings, the need for PropTech solutions supporting workplace mobility is also increasing. Creating positive resident experiences have now been the focal point for many managing agencies to decrease resident turnover. Short term rentals are gradually becoming popular as landlords adapt their rental preferences to recoup losses. Although enshrouded with uncertainties, it is safe to say that technology will be a part of the future, quite dependably.
4. Who are your potential clients?
From large property and facility managing agents to boutique ones. If you have an estate to manage, our platform is perfect for you.
5. In today's time, how important is the role of transparency?
Transparency must be the core of every business. It not only enables trust by breaking barriers externally and internally, but it also contributes to a smoother operation. With clear transparent communication, informed decisions are achieved, resulting in effective processes. The decrease in vague communication and better processes earns greater profitability all around.
6. What sets you apart from your competitors who are working in the same segment?
Access quality and trusted supplier network for procurement.
Data-driven analytics combined with intuitive features that helps with preventative maintenance.
Simplistic and user-friendly design without reducing the level of sophistication on an enterprise solution. 
All-in-one integrated platform with functionalities that diminishes the need for multiple solutions and enables unified communication without having to leave it.
It allows for multi API integration with other technologies.
Affordable tiered subscription pricing.
7. What are your expansion plans?
We are hoping to drive adoption with 80% of the local property and facility management agencies within the next 12 months, before leveraging on their regional presence in the SEA market to drive overseas adoption there. Concurrently, we have another department dedicated to establishing partnerships with technology providers for cutting-edge, API integration deals – ultimately to provide a full-suite of PropTech services within our enterprise-software. 
8. In the upcoming BWT event, what are the key things you are looking forward to?
We were eager to learn and participate in discussions about new culture shifts that are disrupting the real estate industry scene. The ability to network within potential prospects within the scene was a bonus.
ALSO READ: Veyor, A Game Changing PropTech Idea